Institut Francais Indonesia proudly presents prominent speaker Edmond Dounias, an ethnobiologist at the Institut de Recherche Pour le Development (IRD) as well as a researcher at the Center for International Forestry Research (CIFOR).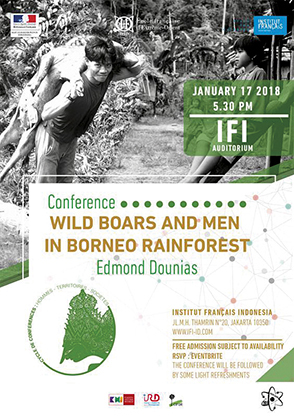 Dounias will speak about the Bornean barded pig (Sus barbatus), that is an important symbolic element for the Punan Dayak, one of the world's last hunting tribes in Kalimantan. This strange and little known animal is an ecological and cultural foundation that reminds us that no sustainable forest preservation can be sought without involving the natural knowledge of local communities and without accepting their views on a world different from ours.
Visit www.ifi-id.com for more information.