The Westin Resort Nusa Dua, Bali returns with its annual Celebrating Women event in honour of International Women's Day, the annual focal point in the movement for women's rights, and as a prelude to Kartini Day, a national day in April commemorating the empowerment of Indonesian women.
This year, The Westin Resort Nusa Dua, Bali will be hosting Celebrating Women on Saturday, 28 March 2020. The inspiring event will be the perfect medium for likeminded women to engage in intimate conversations on various topics such as career advice, life experiences and personal wellness.
The motivational event will see several key speakers heading the talks including Ibu Robin Lim, CNN Hero of the Year 2011 and Advisor to Bumi Sehat Foundation; Niluh Djelantik, Founder of Niluh Djelantik, Bali's premier shoe designer and a social activist; Nana Mirdad, Indonesian celebrity, owner of Namir Beauty and healthy lifestyle enthusiast; and last but not least, Nikki Indrawaty, a Plant-based Chef and Holistic Nutrition & Detox Consultant as well as a Yoga Teacher. Taking on the role of Moderator for the talks will be Tressabel Hutasoit, Co-Founder of WordPix Asia, Script Writer and amateur Marathoner.
Throughout the afternoon, attendees can delight in the scrumptious spread of tea time treats prepared by the resort's female pastry expert, Chef Mimin Mintarsih. The event will also present a fashion parade displaying the latest collection by Paulina Katarina, modelled elegantly by Bali's leading style influencers. T Galleria by DFS will showcase an interactive booth where attendees can step up their beauty game with beauty tips and make-overs. Attendees are encouraged to bring name cards as there will be several exciting prizes to be won during the lucky draw.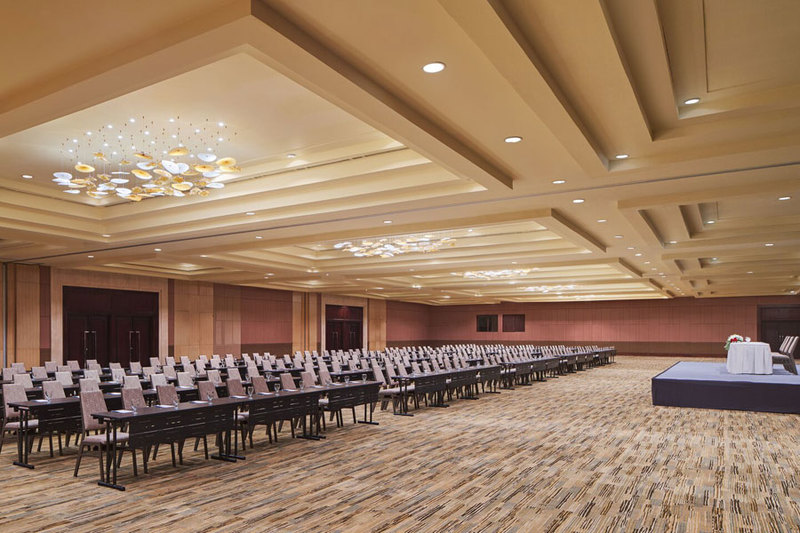 Tickets to Celebrating Women is priced at IDR 225,000nett/person. The event will also hold a charity auction with all the proceeds to be donated to Bumi Sehat Foundation, a non-profit organisation which manages three community health and childbirth clinics in Indonesia and provides essential care to women in need.
Celebrating Women will commence from 2.30pm until 5pm and will take place at Nusantara Hall of Bali International Convention Centre. The event is set to be an uplifting occasion that will nourish the spirit and feed the mind with useful information relevant to women in today's modern age.
The Westin Resort Nusa Dua, Bali
Kawasan Pariwisata Nusa Dua, BTDC Lot N-3,
Nusa Dua, Bali
T: +62 361 771 906
westinnusaduabali.com