We have been told that the best way to protect ourselves is to support our immune system and eat a well-balanced healthy diet. Unfortunately, many of us have become accustomed to eating processed foods that are often filled with additives, preservatives and artificial colouring. These are chemically produced for use as acids, emulsifiers, flavouring agents, gelling, thickening, stabilizing agents and sweeteners. The use of chemicals and pesticides is used heavily on the large scale farming of fruits and vegetables. All of these are damaging to our health, well-being and more importantly our immune system.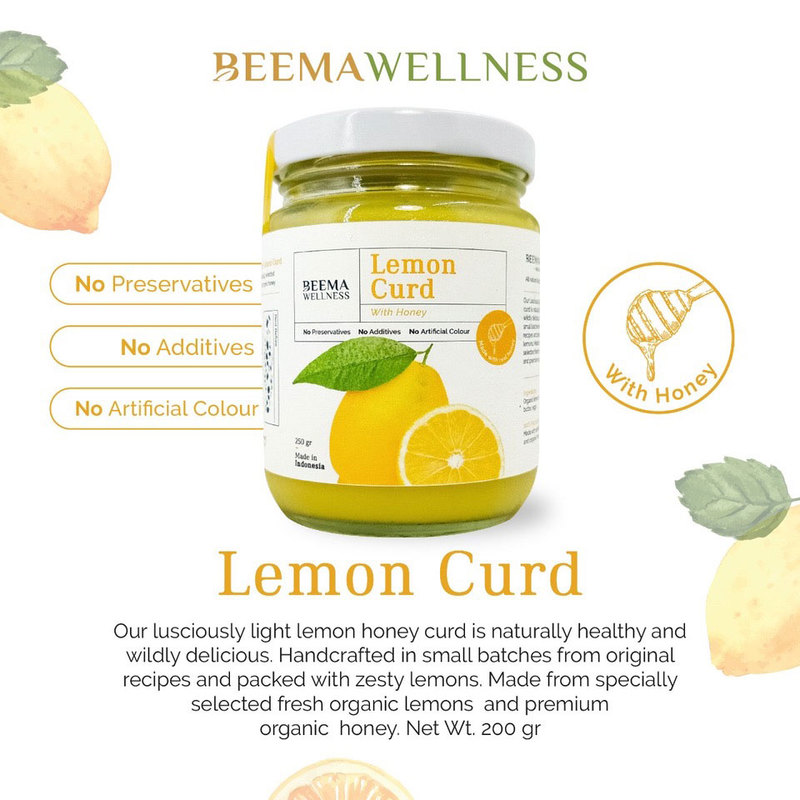 Beema Honey was founded as a sustainable beekeeping enterprise that provides better health and wellbeing for all. We provide the highest quality superfood from the hive crafted with honesty and integrity while nurturing a greater awareness and support for the environment.
During the past few months at home we have had time to take a closer look at some of the products we consume on a daily basis and were surprised to find the amounts of sugar and additives in many of our daily items. This gave us the idea for Beema Wellness, a range of products using carefully sourced produce paired with our award winning Beema Honey that can play a vital role in supporting our health and well-being.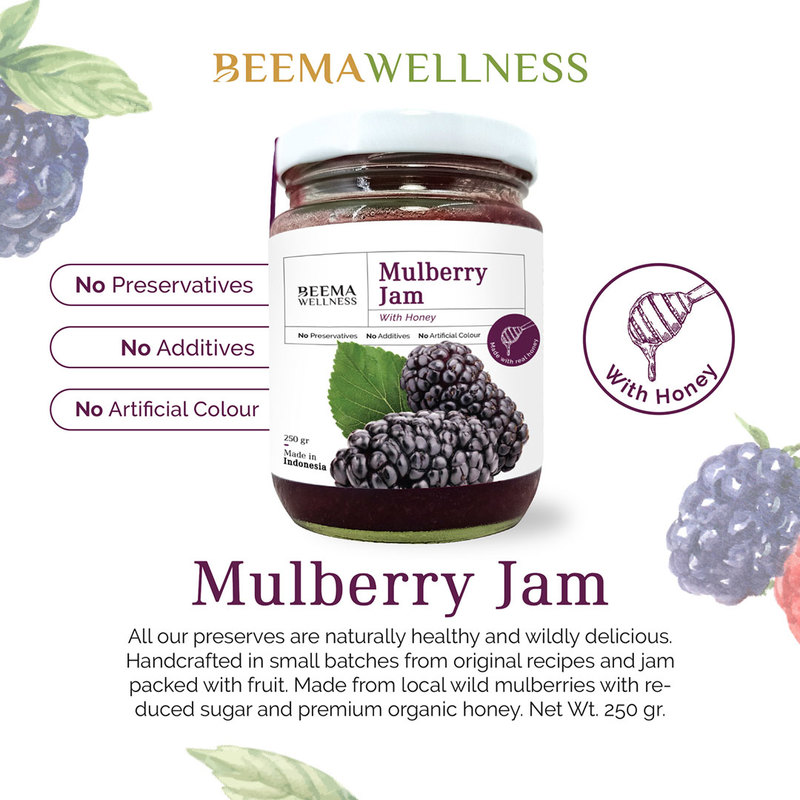 Our lusciously light lemon honey curd is naturally healthy and wildly delicious. Handcrafted in small batches from original recipes and packed with zesty lemons. Made from specially selected fresh organic lemons and premium organic honey. Each jar contains the juice from 2 whole fresh lemons and 100gr of lemon contains 53mg of vitamin C. Our lemon curd does not use sugar like conventional recipes. We have all heard the dangers of processed sugar, refined sugar must 'steal' nutrients from your body to process the sugar whereas using honey gives this recipe some sweetness while actually adding some nutrients. Honey contains antioxidants, vitamins and minerals.
Our strawberry and mulberry jam with honey is handcrafted in small batches from original recipes and jam packed with fruit. Made from specially selected fresh local fruits with reduced sugar and premium organic honey. Our jam is made in traditional copper jam pots which provide a quick rise to temperature, rapid boiling and a quick cooling. Reducing the process time helps retain the flavour, colour and texture of the fruit.
For more information please contact:
Fransisca Natalia W
T: +6281586001336
IG: @beemahoney.id
FB: @beemahoney.id
[email protected]
beemahoney.com
Available online at:
https://shopee.co.id/tjsuperfoods or
https://www.tokopedia.com/tjsuperfood