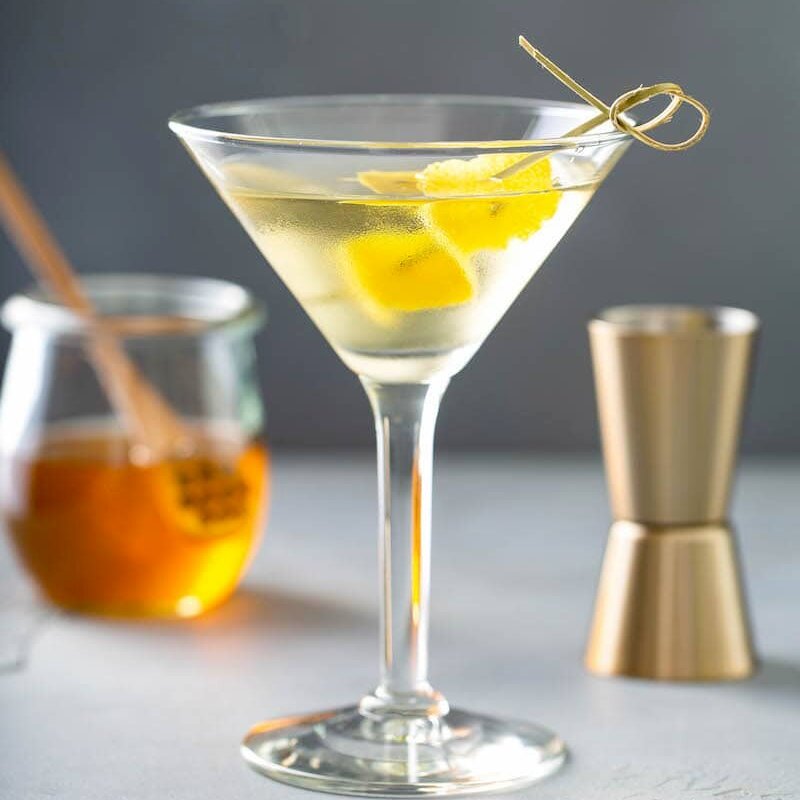 For cocktails fan, one of you must have been drinking during social isolation at home to ease the stress as the anxiety sometimes hit after working for a day and bombarded by a non-stop news about the Covid-19. First and foremost, 'The Quarantini' is inspired by many mixologists and bartenders around the world who made the beverage gain its popularity during the lockdown.
With a topical dosage, alcohol has natural disinfectant properties and with an addition of vitamin C and fresh ingredients such as lemon and honey can boost the immune system. All one needs to prevent the infection from Covid-19. The Quarantini is basically a spin-off from the original cocktails named Martini, a popular drink during The Prohibition Era. The sweet honey and the natural acidity from lemon combined with spirits such as Vodka or Gin is the concoction behind this quarantine-style cocktail.
One might remember when the Hollywood actress Meryl Streep and Christine Baranski had their cocktails moment while singing the song during quarantine in May. Next thing we know, those glasses of martini is taken the internet by storm, encouraged cocktails expert to create the special one.
The drink is simple where one can find the ingredients in the farmer's market and convenient store or order them on marketplace. All you need is cocktails shaker or glass and it only requires 5 minutes preparation. For those who are martini lover, this quarantine-style drinks is worth a try.
Ingredients:
1 Lemon, squeezed or lemon juice
2 - 3 oz vodka or gin
2 tablespoon honey syrup
2 tablespoons water
1000 mg pack of vitamin C (optional)
Ice
Steps:
Fill a cocktail shaker or glass with ice, add gin/vodka, squeezed lemon juice, honey syrup
Shake it or stir it, then pour into a chilled martini glass
For those wanting to add the Vitamin C, one can put in on the mixture before shaking or rim the top of the martini glass with Vitamin C powder along with the garnish of lemon zest.
Add a slice of lemon or any round fruit such as grapes or berries as the garnish to replace the olive fruit that one may recognise from the classic Martini.