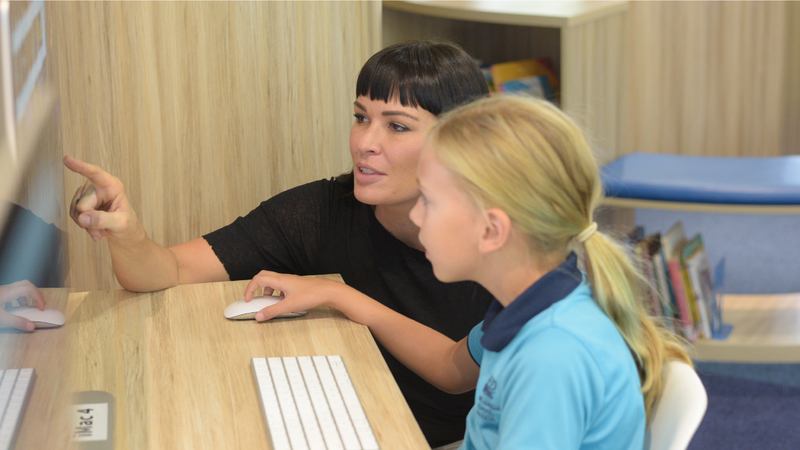 It's February 2021 and schools in Jakarta have been closed for campus-based learning for almost a year due to the ongoing Covid pandemic. With this in mind, we invite you to reflect with us on the quality of the 'Virtual School Experience' (VSE) provided by the Nord Anglia School Jakarta (NAS). Parents are asking just how robust the VSE actually is, concerned whether their children are truly learning and making the progress expected for their age group? How well does VSE support children's learning across the curriculum, especially the younger ones? What about their personal and social learning – how can this be developed through VSE? The teachers at NAS are convinced they have mastered the process. Read on and find out how.

Quality of teaching matters
The quality of the VSE at NAS Jakarta directly relates to the quality of the teaching. Their teachers have many years of experience which they bring to the challenge of teaching online. There is no replacement for the level of understanding and curriculum knowledge that they have. At their fingertips they have the skills to adapt their teaching to support the individual child's needs, whether that is through extra support or further challenge.
Ms Lou, class teacher of Year 2, describes the process: "I can see the students in my class have made progress throughout all areas of learning due to the carefully planned blend of 'live lessons' and Seesaw activities in their timetable. After delivering an interactive input 'live' through Teams, I then stay live in the call with the students whilst they work on tasks to complete their learning and apply their knowledge. I as the teacher am aware of each child's level of independence when carrying out tasks and the aspects they may need more challenge or support with. The students have become very used to this way of learning and it actually feels very similar to being in a classroom; from a teaching perspective as I can check in with all of them and give live feedback to move each child's learning forward."
If you watch a VSE lesson, the levels of energy, patience and resilience that the teachers employ during the session are what make the difference between simply following a lesson or engaging with the learning. The professionalism of NAS Jakarta teachers ensures that purposeful learning is consistently delivered in line with the expectations of the curricula they follow.
Progress with personal, social and emotional learning skills
Learning through VSE is also enhanced by the selection of quality resources for each individual child. The teachers work closely with their Teaching & Learning Assistants to organise the contents of 'Discovery Bags' whereby children receive levelled reading books, library books, classroom materials or equipment for specific lessons or activities on a weekly basis.
Foundation 2 class teacher, Ms Dom, describes how she is clearly able to assess the progress of her children's personal learning skills through the use of Discovery Bags: "Five months into VSE, the children are showing high levels of resilience and independence across all areas of their learning. All of them can access their Discovery Bag resources by themselves, fetch their snack independently and tidy up their learning space. When things are difficult, like cutting a piece of masking tape or folding paper into a card, the children have ceased asking an adult at home to help. They know that if they 'try and try again' they will likely achieve their goal. Resilience is the key!"
NAS teachers work very hard to build strong class communities online. Mr Gerald, Year 5 class teacher, reflects upon the community he has built during VSE: "We are now well into the second half of the year and the children are still smiling, engaged and clearly enjoying the discussions arising from the challenges that have been set for them. I keep these simple and open ended, with room for students to have fun and express themselves. They're enjoying listening to each other's ideas, and since the start of the year they have learned greater respect for each other's boundaries."
The NAS VSE ensures that children are not isolated in their learning at home. The school has specifically designed Morning, Afternoon, Goodbye Circles, and Snack Together sessions for teachers to interact with every child in their care and to facilitate collaborative learning.
A Year 3 student shares his view of Snack Together: "You get to play fun games. The teachers also read stories to you. I like it!" His class teacher, Ms Emma, notes: "The children have developed in confidence during our daily circle sessions and Year 3 Healthy Snack, and are keen to bring their own ideas and stories to the group." This then positively impacts upon the children's learning in other areas of the curriculum. "I notice particular progress in maths lessons. The children are becoming much more able and confident to share their mathematical thinking and be risk-takers."
Compared to the beginning of the year, teachers can see how much progress the children have made in developing essential social skills such as taking turns or contributing appropriately to discussions. The students have learned how to be active members of a community, supporting and caring for each other, celebrating the achievements of their classmates, listening to their peers' contributions. Class teacher, Ms Hayley, describes the focus upon wellbeing in Year 1: "As a class, all children are now confident to talk in a whole class situation and even the less confident children ask questions when they are unsure of what they need to do. We have focussed a lot on wellbeing and the children now have the skills to deal with any unwanted feelings like sadness or anxiety."
Student reflections
The NAS Jakarta VSE is focused upon providing quality learning for children. So, they asked their students to reflect upon the education they receive and the progress they feel they have made thus far.
Students recognise the technical challenges of learning online but have adjusted remarkably well. Setting aside the glitches or poor internet connection they experience from time to time, NAS children can clearly articulate how they have made progress during VSE.
"I've become a lot more independent, being able to read a schedule, being able to dial into calls all by myself and also I don't need as much help as when I started VSE." (Year 4 student)
Specific feedback from their teachers helps them focus on the quality of their learning and their next steps. A Year 6 student describes how this happens during VSE: "I know I've done well because Mr Alf usually leaves a little note or a recording so I can see if he thinks I can do something or if I need to work on something or if I did it very well."
As another student from Year 4 reflects: "Even though we learn differently, we will still be learning the exact same thing we would at school and the same amount. Yes, I think I've made a lot of progress."
Perhaps the words of a Year 6 student might sum up the children's views and reflections of the NAS Jakarta Virtual School Experience: "It's a pretty good online adventure … and I am glad we get to actually learn!"
To learn more about the Virtual School Experience at NAS Jakarta, please contact [email protected] or visit