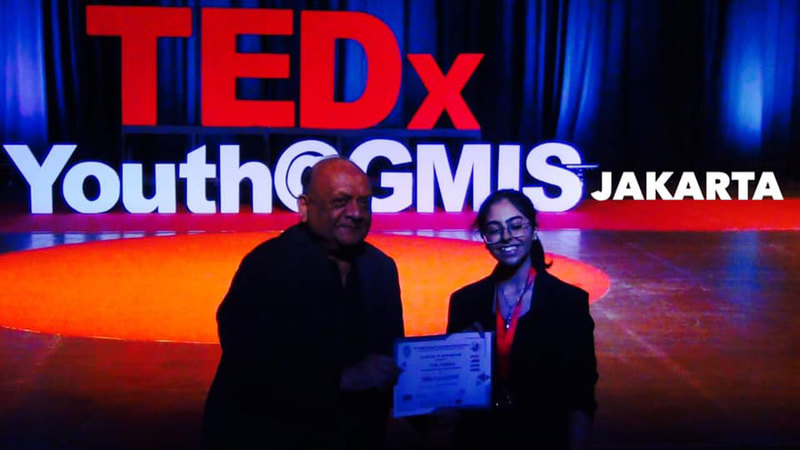 TEDx events are independently organised conferences found worldwide, spreading the spirit of the original TED (Technology, Entertainment, Design) conference to local communities. The mission of these TEDx events remains the same: to research and discover "ideas worth spreading".
On Saturday, 6 March 2021, the Gandhi Memorial Intercontinental School (GMIS) Jakarta held its third-ever [email protected]. GMIS Jakarta is certified to allow its senior students to participate in this intellectually stimulating event, where participants are given the distinct honour to not only express their unique views but to inspire others and raise awareness in a variety of subjects.
As with preceding [email protected], this special event was organised under the supervision of the school's Principal, Mr. A. P. Singh. The event was highly engaging, where 15 confident students ranging from grades 9 through 12, presented a wide range of modern topics such as New Normal, New People, Embracing Differences, Double Standards in Society, and Mindfulness.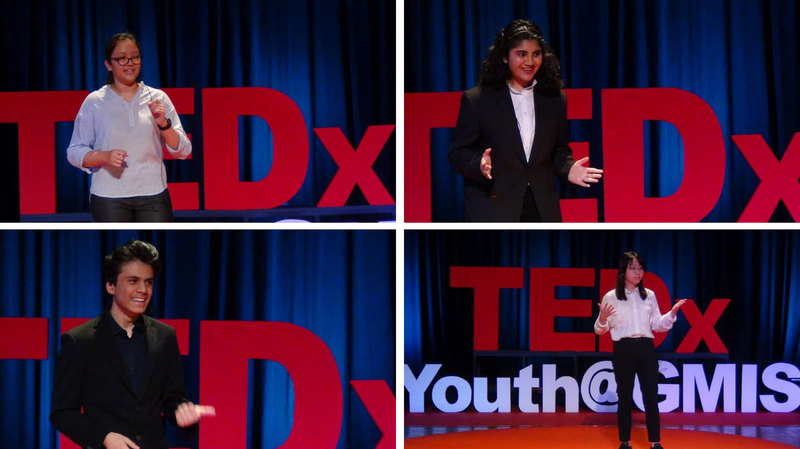 As in the previous years, participants were carefully selected through a rigorous process that took around 4 months, where they were evaluated and chosen based on several criteria, namely the topic relevancy, content, communication and presentation abilities, academic honesty, and creativity.
To watch videos of the talks on Youtube, click here!
Held in the school auditorium from 11am – 2pm, the successful event was organised under strict COVID-19 protocols. All participants and teachers involved were required to wear masks and follow hygiene standards. The participants were supervised and were seated in an open area with a 2-metre distance from each other. The participants entered the venue one by one, conducted their presentations and left the premises directly after.
Established in 1950, GMIS is a co-educational IB World School that oversees the PYP, MYP, IBDP and IBCP Programme, in addition to IGCSE, BSEISI and the Ujian Nasional curriculum. It is a community of learners with a school motto of "Virtu et Labor"("hard work is the basis of all goodness").
For more information on [email protected], please contact Activity Coordinator Dr. Manish Semwal at +62 899 081 2906 or email [email protected] or you can also visit ted.com
Media Contact
Dr. Manish Semwal
Activity Coordinator
+62 899 081 2906
[email protected]