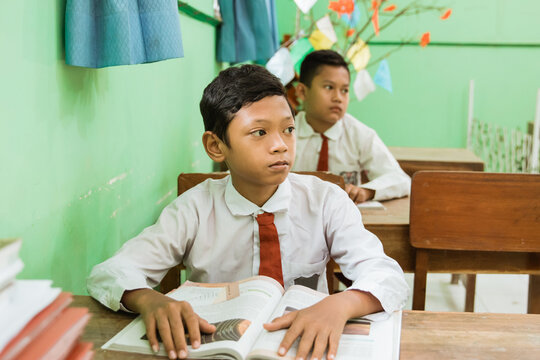 Indonesia's educational attainment has remained low in recent years. Various national and international level analyses show various problems which are factors hampering the improvement of Indonesian education. In commemoration of Indonesian Independence Day on August 17, The Conversation (www.theconversation.com) created a series of TCID articles, one of which was about Indonesian education, written by Luhur Bima, a senior researcher of SMERU Research Institute.
Although the government annually allocates 20% of the state budget for education, according to the mandate of the law, Indonesia has not been able to break out of its very continuing basic challenges in providing good education.
In the report it is described that Indonesia is in the bottom seven of nearly 80 countries in the 2018 Global Assessment Program for International Students Assessment (PISA); only 1 in 3 Indonesian children meet the minimum level of reading ability. Meanwhile, the 2015 Trends in International Mathematics and Science Study (TIMSS) report also showed that 27% of Indonesian children in grade 4 did not have adequate basic mathematics knowledge and added that the weak competence of teachers and education policies in the regions causes the learning achievement of Indonesian students to always be low.
The latest research for the Research on Improving System of Education (RISE) program seeks to analyse the learning profile of children in Indonesia by mapping students' numeracy skills using data from the Indonesian Family Life Survey (IFLS) during the period 2000 to 2014. There is a negative trend in national education achievement, and the research even revealed that the learning outcomes of Indonesian children in 2014 were lower than in 2000.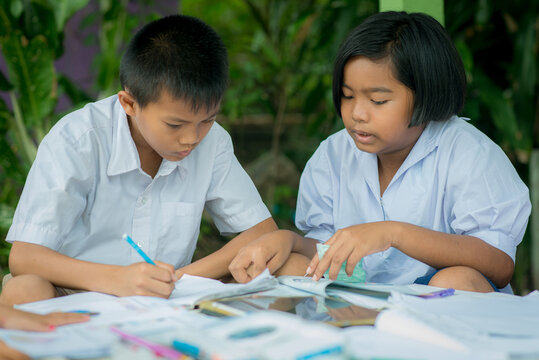 Going up grades but not actually studying
In conducting the analysis, the analysis team used IFLS data available until 2014. The next survey data, which was supposed to be conducted in 2020, was unfortunately delayed due to the pandemic. However, research still reveals at least three very worrying trends related to the learning achievements of Indonesian children.
First, there are still many school children who are unable to answer arithmetic questions that they should have mastered at lower grade levels. Only two thirds of children in grade 3 are able to answer the subtraction question "49-23" correctly. In fact, this is equivalent to the ability to count for children in grade 1. The low learning achievement of children is increasingly seen in more difficult questions. For example, only about 35% of students in grade 12 were able to correctly answer a grade 5 question regarding calculating interest – seven levels below their expected level.
Second, the increase in children's abilities decreases as the grade level is taken. Children experience a significant increase in numeracy skills at grade 1 to grade 6. However, the trend of this increase slows down and becomes flat after entering grade 7 and above. From this, it can be concluded that children's abilities do not experience a significant increase in abilities when they are teenagers and study at the junior high school and high school levels.
Third, when comparing IFLS data in 2014 with 2000, it was found that children's numeracy skills in 2000 were relatively higher than children at the same level 14 years later. This conclusion holds true both when the analysis team analyses only the group of children who are in school, and when we also include children of that age who are not in school. This means that, at least during the years 2000 to 2014, the educational attainment of children in Indonesia actually decreased.
Although the analysis with the available data has not explained in detail the factors that cause negative trends in children's learning in Indonesia, there are assumptions about what things are driving the decline in learning achievement –at least for the ability to count.
One of them is a change in the content of numeracy since the 2004 Curriculum. This change makes the learning hours for counting from 8-10 hours (Curriculum 1994) to 5 hours per week so that it can affect students' ability in numeracy and problem solving based on calculations.
Then, the policy of the Ministry of Education and Culture (Kemendikbud) which has reduced the weight of school examinations on graduation since 2003 – and is more concerned with the National Examination (UN) –also encourages students to study only for graduation and not to hone their knowledge and thinking skills.
In addition, there is also a trend in Indonesia where students [keep up grades] even though their abilities are not sufficient. Here, inaccurate assessments and evaluations of learning outcomes make students lose the opportunity to strengthen their understanding of material that they have not mastered at their previous level.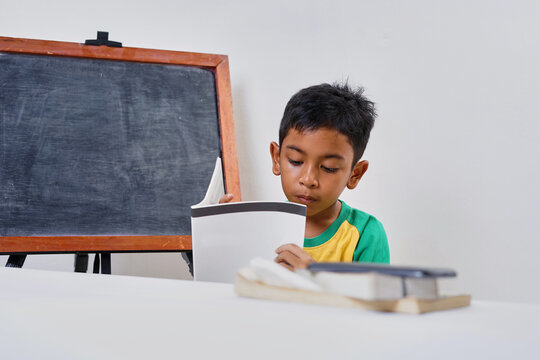 The Emergency of the Nation's Children's Learning Achievements
The results of this study should be a warning signal for all stakeholders in the education sector to immediately make improvements.
Although this is only a review of learning outcomes during 2000-2014, the author believes that the above negative trend is likely to continue from 2015 to the present. The COVID-19 pandemic has probably further exacerbated student learning backwardness in Indonesia.
The central and local governments need to change education policies that currently tend to be driven by political factors – from the habit of showing off national achievements related to children's access to school, to being trapped in the politics of improving teacher welfare during the election period.
It is time for the government to seriously think about policies that are truly oriented towards improving the quality of children's learning in schools.
For example, the teacher recruitment system, especially in public schools, should be based on indicators that measure their ability to teach students rather than what is currently more difficult to meet the quota of the State Civil Apparatus (ASN).
In addition, learning evaluations carried out by schools –both through assessments from teachers and through examinations –should be carried out with a focus on mapping their achievements and as a basis for teachers to develop learning strategies, rather than just as a rating tool. In recent years, for example, the average score of the National Examination is often used simply to give school rankings, or to determine the amount of the 'Regional Incentive Fund' from the central government.
Parents and teachers also have to change the old view that children go to school to get high test scores. Supposedly, a good learning process is to understand the concept completely without having to compete.