When was the last time you went to the post office to mail a handwritten postcard? Members of the Postcrossing project pick up pen and paper almost every day – and make like-minded friends across the globe along the way.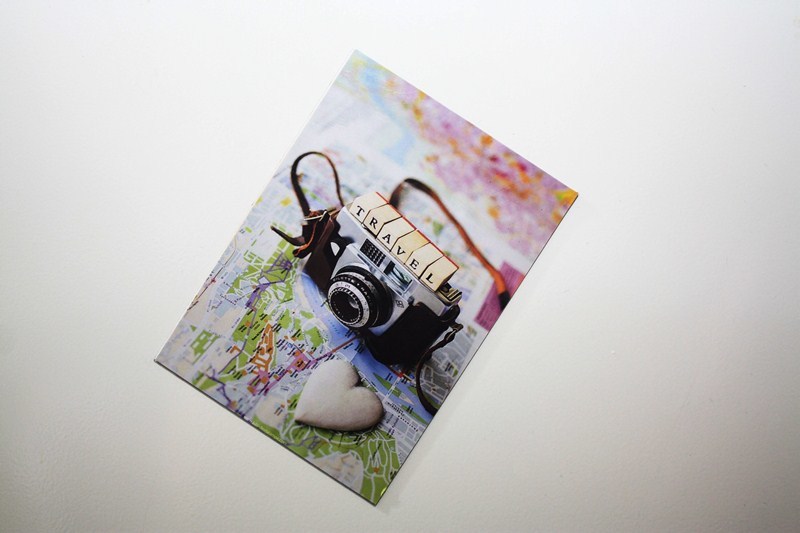 It all started in 2005 when Paulo Magalhaes, the founder of the Postcrossing project and a student in Portugal at the time, had a simple yet engaging idea: he loved receiving mail, but with the rise of the Internet, the amount of postcards and letters that reached his mailbox drastically declined. He knew he wasn't the only one who felt this way and created Postcrossing, an online platform that allows people all over the world to connect by sending postcards to each other.
Today, the Postcrossing community has grown significantly: more than 750,000 members from 214 different countries have sent and received almost 50 million postcards between them over the past 13 years – numbers that still astonish Paulo to this day.
"When I first came up with the idea of Postcrossing, I didn't really have big aspirations," Paulo acknowledged. "I only wanted to try out this concept that I thought was fun, and I hoped that some friends would humour me by joining. When it became more popular than I expected, it certainly was a surprise — the first of many. Since then, I am continuously surprised by each milestone we reach. The first 1,000 postcards, the first million, the many stories of friendships, and even weddings, created through Postcrossing…all of these milestones are very fond memories for me."
To become a Postcrosser is fairly easy: one simply needs to sign up and start sending out the first couple of postcards to a designated member. For each postcard sent, you will receive one in return – not knowing from which country the next postcard will arrive is part of the fun. Members can write a couple of lines about themselves on their profile page and what kind of postcards they collect or would like to receive: postcards with images of animals, landmarks of your city, vintage cars, flowers or beautiful landscapes – the possibilities are endless.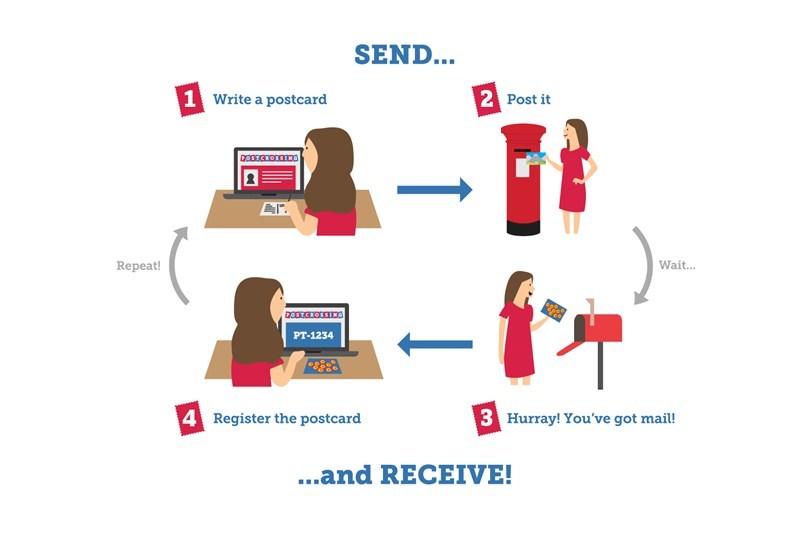 With more than 95,000 members, Russia is the most active country in Postcrossing, followed by Taiwan (almost 90,000), the US (almost 70,000) China (almost 69,000) and Germany (almost 53,000). Indonesia ranks 21 with almost 8,000 Postcrossing members.
Djunaedi Lojang Djaja, or Juned, is Indonesia's most active Postcrosser with more than 6,300 postcards sent and received. Juned, who collects stamps and other philatelic items, joined Postcrossing in 2007 after reading about the project in a mailing list.
"Until a couple of months ago, I sent between 60 and 80 cards per month," said Juned, who lives in Bogor, works as an architect and is a father of two. "But as I have no more space to store my card collection at home – I wrap them in plastic and put them in containers or boxes – I have lately limited the number of postcards I send to around 20 or 30 a month."
Juned and many other Postcrossers around the world do more than simply sending postcards to strangers – they have actually met in real life and attend meetups that are regularly organised by the Postcrossing community in each country.
"When I started Postcrossing, I was very much a loner and didn't interact with other members, until one day I visited a philatelic exhibition in Jakarta and saw some girls sitting on the floor holding some postcards," Juned recalled. "I asked them if they were Postcrossers. Surprisingly, they knew my Postcrossing username and told me about an Indonesian Postcrossing community group on Facebook. It helped me to make new friends through Postcrossing. I have been to meetups and even met foreign Postcrossers who were travelling to Indonesia."
Juned also puts quite some thought into the postcards he sends. Once he requests an address, he carefully studies the profile of the recipient and tries to pick out a card according to their preferences. He himself is most happy about postcards with an architecture theme and stamps depicting birds – a perfect fit for his ever-growing collection.
"I also appreciate that by sending these postcards, I can share information about my country with the rest of the world," he said.
When it comes to the message written on the cards, Postcrossers are free to talk about whatever they like.
"Typically, I write down the place and date and add the local temperature and what's the weather like at the moment — a little window across time and place to the receiver," Paulo, who as the project founder is obviously also a Postcrosser himself, said. "But then I try to be creative and adjust the text to the situation, the postcard, the receiver — or even to how my day was. There are no pre-defined rules for the content. Every postcard is unique and so should be the message."
According to Paulo, Postcrossing helps connect the world, one handwritten postcard at a time: two people who would otherwise never make a connection have the chance to share a moment, a thought, an idea or a smile.
"It often makes people realise that, at the end of the day, we are not all that different," he said. "The connection between the so-called West and Asia, for instance, is perhaps one of the most extreme examples where one would expect a large cultural difference. And yes, there are differences, but deep down we all just want to be happy and, mostly, be able to share many things with each other."

Sending a postcard takes time and effort — but that's also why you appreciate it and it is so special when it is received.
To make a connection in this fleeting world is perhaps Postrcrossing's biggest appeal as it is easy, fast and cheap to send a message to someone on the other side of the globe. At the same time, these messages are easily discardable, Paulo added.
"It's so easy that there's no effort involved and, hence, less appreciated," he said.
"Sending a postcard takes time and effort — but that's also why you appreciate it and it is so special when it is received. I think Postcrossing helps bring back the meaningfulness of handwritten communication and perhaps that's why it has become so popular. The more digital the world becomes, the more people feel the need to have something tangible that they can hold in their hands or hang up on their fridge."
For more information visit www.postcrossing.com