Most parents agree that educational stimulus from an early age plays an essential role in a child's development, promoting their cognitive and physical development, and also increasing their social skills and confidence.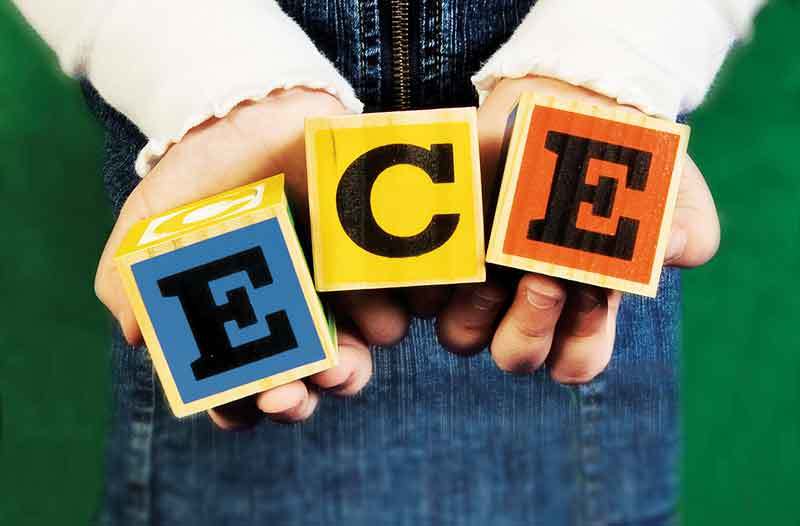 Naturally, human beings learn throughout their lives, starting from the day they are born. Many researchers have found that a child's brain develops swiftly during the first five years of life. Accordingly, early childhood education is considered important to prepare youngsters before entering school; many even say that it has direct effect on child's future success.
However, before enrolling your kids to the nearest preschool, remember that education for young children should be done in a fun environment with play and exploration as key features. Here are some of Jakarta's best international preschools.
Bambino Preschool
Established in 1977, Bambino preschool's mission is to provide a safe, loving and nurturing environment for children where they have real opportunities to learn, develop and have fun during their early years. The school offers four types of classes; toddler classes (18 months to three years old), pre-kindergarten (3 to 4 years old), kindergarten 1 (4 to 5 years old), and kindergarten 2 (5 to 6 years old).
Bambino Preschool
Jl. Abdul Majid Raya No.15
South Jakarta 12410
Phone: +62 21 720 3356
IG: @bambinopreschooljakarta
FB: Bambino Preschool
Email: [email protected]
https://www.bambinopreschool.com/
---
Mighty Minds
Mighty Minds educators aim to nurture the children's passion through a creative and interactive curriculum with an emphasis on fostering a spirit of discovery and enjoyment in learning. Mighty Minds offers various programmes to suit kids from six months to six and a half years old.
Mighty Minds
Multiple Locations, one in Jl. Pejaten Barat Raya No.15
South Jakarta 12510
Phone: +62 21 719 2332
IG: @mightymindspreschool
FB: Mighty Minds
Email: [email protected]
https://www.mightymindspreschool.com/
---
Royal Tots Academy
Founded in 2012, Royal Tots Academy applies the International Primary Curriculum (IPC) which is proven to be the best early education curriculum, being used in 90 countries around the globe. Apart from its academic programmes, Royal Tots Academy also offers a number of enrichment programmes which are designed to facilitate children in recognising their special talents as soon as possible.
Royal Tots Academy
Jl. Jambu No. 2
Central Jakarta 10350
Phone: +62 21 391 8877
IG: @royaltotsacademy
FB: Royal Tots Academy
Email: [email protected]
http://royaltots.sch.id/
---
Tutor Time
Tutor Time adapts the LifeSmart curriculum from the USA that focuses on each child's development starting from the age of six months to six years old. In addition to educating young learners, Tutor Time also helps new parents to engage better with their infants through the Mini Me programme that is designed for parents with six to eighteen month-old babies.
Tutor Time
Multiple Locations, one in Jl. Kemang Utara No. 56
South Jakarta 12730
Phone: +62 21 7179 3139
IG: @tutortimeindonesia
https://tutortime.co.id/
---
Discovery Center
Discovery Center provides high quality child care as well as early childhood educational experiences for toddlers and preschool-aged children. All programmes here are taught in English to stimulate an international environment for both expatriate and Indonesian children.
Discovery Center
Multiple Locations, one in Jl. H. Abdul Majid Dalam No. 28
South Jakarta 12420
Phone: +62 21 765 7040
Email: [email protected]
http://www.discoverycenter.co.id/index.html
---
Jakarta World Academy
JWA's main purpose is to provide a high quality teaching and learning environment, as well as to introduce students to the fascinating cultural and historical heritage of Indonesia. JWA applies the Cambridge Primary, an education programme for young learners that combines a world-class curriculum, high-quality support for teachers and integrated assessments.
Jakarta World Academy
ACE Square Building 8th Floor (Thamrin Nine Podium UOB Plaza), Jl. MH Thamrin
Central Jakarta 10230
Phone: +62 21 2993 7234
Email: [email protected]
http://www.jwa-jkt.com/
---
EtonHouse
Originating from Singapore, EtonHouse now has more than 100 preschools spreading in South East Asia, China, Korea and Japan, including two campuses in Indonesia. The EtonHouse chains offer international inquiry-based programmes delivered by highly qualified and passionate early childhood educators in order to prepare the young learners become the future global citizens.
EtonHouse
Jl. Raya Kebayoran Lama No. 121
South Jakarta 12210
Phone: +62 21 532 2302
IG: @etonhousejakarta
FB: EtonHouse Pre-school Jakarta
Email: [email protected]
https://www.etonhouse.com.sg/school/jakarta/