At first glance, the shining, seething megalopolis of Jakarta doesn't strike one as a great place for kids. Yes, it's true that there is a lack of green spaces, and yes, the air quality in parts of the city is not the stuff you would want to be inhaling forever, but look beneath the surface and there are a hefty range of family or kiddy-friendly cultural, educational and sporting activities and excursions available right on our doorsteps. Now, let's not delude ourselves by including the museum of fine art and ceramics or the textile museum in the list, but take a look at our best picks of kid-friendly fun, including a good number of educationally stimulating activities that youngsters will love.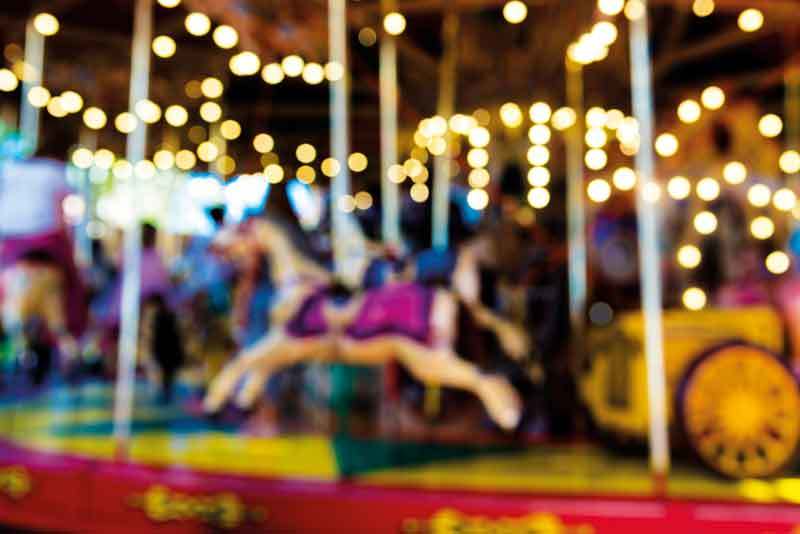 Cultural Excursions & City Green Spaces
Taman Mini Indonesia
(Jl. Raya Taman Mini, East Jakarta)
Taman Mini Indonesia, a hundred-hectare cultural park, is the city's premier tourist attraction, offering a host of family-friendly activities. There is an orchid garden, a bird park, mini replicas of traditional Indonesian houses and the Borobudur temple, cable cars, an IMAX theatre, museums, various cultural performances (particularly on Sundays), a science centre, a stunning "Children's Palace" and a few restaurants, among other things. There should be enough to keep them entertained for the whole day!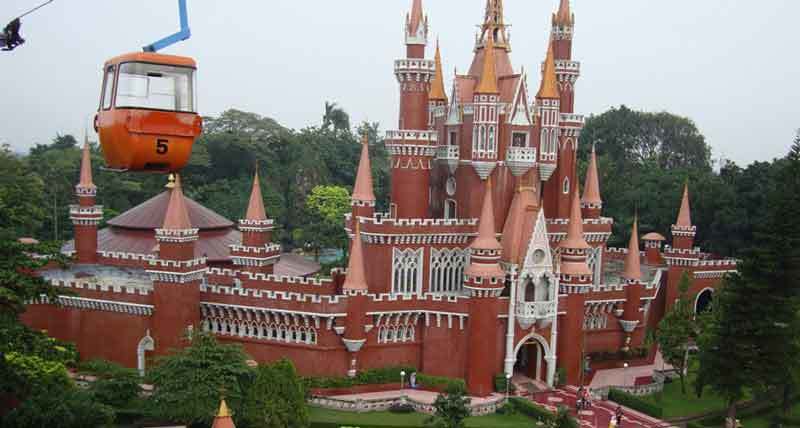 Gates open every day from 7am – 10pm (bear in mind that each attraction within the park has slightly different closing times, with most closing at around 6pm)
Entry to the park is only IDR 10,000 but each separate attraction may have an additional fee, usually ranging from IDR 10,000 to IDR 180,000 (for the water park).
Ragunan Zoo
(Jl. Harsono No.1, Pasar Minggu)
Stroll or cycle through the numerous leafy walkways of South Jakarta's Ragunan Zoo. You will encounter over 200 species of animals including Komodo dragons, orangutans, elephants and Sumatran tigers, though sadly quite a few of their enclosures could do with renovating. The best part is the primate centre, which was added in 2002 and is one of the largest of its types in the world. Gawp at the gorillas, ogle the orangutans and be charmed by the chimpanzees!
Open 6am – 4pm (closed on Mondays).

Entrance fee is minimal (less than IDR10,000) with a small (extra) charge for entry into the primate centre.
Car Free Day
(Jalan Sudirman)
Car-free Sunday sees Jakarta's central business district transformed from a choked up, noisy, bustling strip of suit-wearing office workers, to a completely vehicle-free stretch of happy-go-lucky Jakarta residents, their kids and their dogs walking, running, hopping and chatting. From buskers to people dressed up, you will see the city's main thoroughfare in a whole new light.
Every Sunday morning until 11am (free).
The Cat Cabin
(Jl. Kemang Raya 31, 2nd floor)
The cat cafe trend has made its way to Jakarta all the way from its original home, Taiwan. Kemang's The Cat Cabin, established by a trio of cat lovers last year, is bright, quirky and above all, clean. Adults and kids are welcome to order a cuppa, maybe sup down on one of their rice bowls and play, pet and photograph their gorgeous cats to their heart's content. Although most of the kitties here are adopted, they are fluffy, cuddly, gorgeous balls of fun; there are even a couple of Persian cats. Understandably, there are a few (very sensible) rules which include no waking up a sleeping kitty, no pulling tails and no bringing your own cat. Admission – for an hour – is IDR 50,000 (adults), IDR 35,000 (children).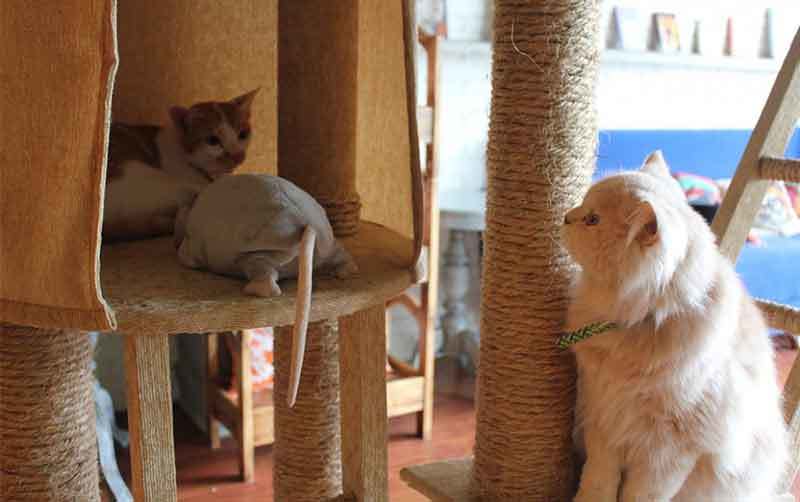 Open Tuesday to Thursday 10am – 9pm, Friday & Saturday 10am – 10pm (closed Mondays)
Taman Suropati
(Menteng)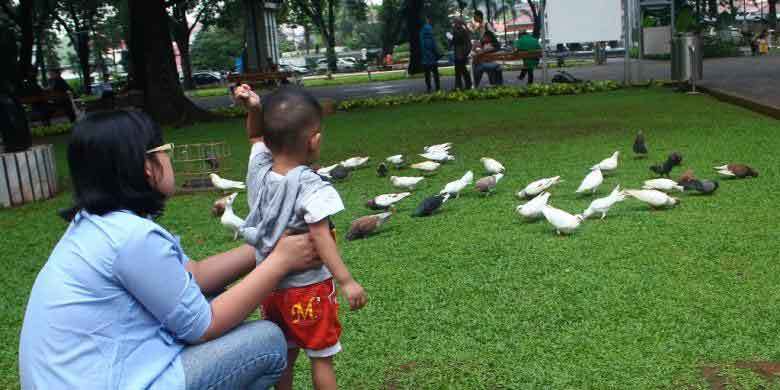 This rare green spot is particularly well kept as it's located in the same prestigious area as all of the diplomats and government official houses in Jakarta. Take the family for a stroll one Sunday and you may happen across a string ensemble practising. Walk the dog, or just walk the children out!
Movie Date
(Various locations)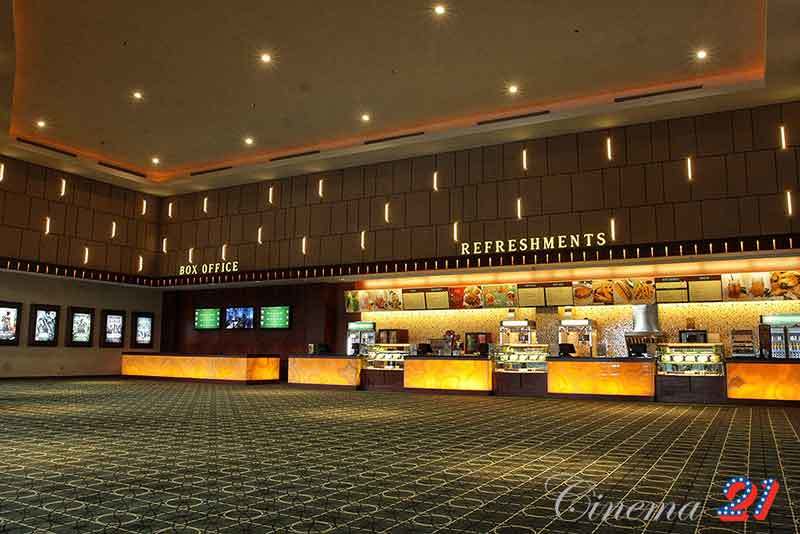 One thing this city does exceedingly well is cinemas. Tickets are cheap and "Premier" theatres are outrageously comfortable – compete with blankets, big squashy chairs and waitress service! Pick up a bag of popcorn and take the kids to see the latest big animation movie. In some theatres, you can even enjoy a beer or a glass of wine while you watch!
Try Xxi in Epicentrum Walk, Kuningan, or Xxi in Lippo Mall Kemang.
Dunia Fantasi
(Ancol, North Jakarta)
Scream your lungs out on lightning-fast roller coasters and thrill rides, twiddle around in the old-fashioned "teacups," dodge and weave your way around the bumper car track, take in the view on the Ferris Wheel, go round and round until you feel dizzy on the carousel – or preferably, just watch the kids do it! When lunch time arrives, there are a plethora of child-friendly eating options available within the park, from greasy Big Macs to richly flavoured rice bowls.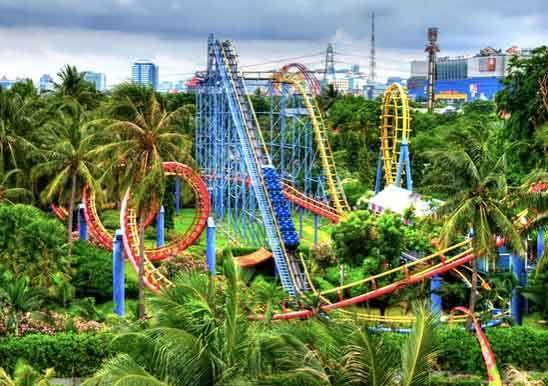 Open:
Monday to Friday: 10am – 6pm, Saturday & Sunday: 10am – 8pm
Tickets: Range from IDR 195,000 – IDR 450,000 (depending on weekday / weekend rate and ticket type).
Ice Skating at Sky Rink
(Taman Anggrek mall)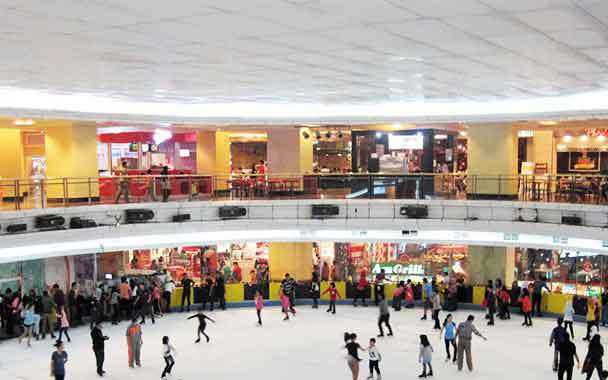 Sky Rink Jakarta, located on the 3rd floor of Taman Anggrek mall, is one of the largest ice skating rinks in South East Asia (1,248 square metres). Hire their skates and let the kids zoom around for a couple of hours. There's also a snack bar if you get peckish and skating lessons can also be organised.
Open daily from 9am – 9.30pm
Archery
See how handy they are with a bow and arrow at Senayan Archery Field. For an introduction, opt for their "pay and play" programme which gives you (and the kids) a couple of hours to learn the basic skills and start hitting the target (IDR 100,000 per person). For more information, call coach Danang on 0856 877 1313.
Ten Pin Bowling
Easy to organise, fun and very affordable, ten pin bowling is a favourite among big kids and small. Take some of their friends too to make teams and get competitive!
Spincity Bowling Alley.
EX Plaza Indonesia
Laser Game
(Jl. Kemang Raya, 16A)
Let the adrenalin take over as you run, take cover and slowly take down the enemy in Laser Game's virtual battlefield. Pick your team wisely and manoeuvre your way around in the darkness of the arena – it's fun, thrilling and energy zapping. Children must be over eight to take part. They also have a mini glow-in-the-dark golf course with prices starting at around IDR 30,000 per round.
Opening Hours:
Monday-Thursday 11 am – 10 pm
Friday 11 am – 12 am
Saturday 10 am – 12 am
Sunday 10 am – 10 pm
Laser Game Price: From IDR 40,000
The Wave Waterpark
(Pondok Indah)
Encompassing an Olympic size swimming pool, several water slides (on which kids can hurtle down on tubes or mats), and a "lazy river," this water park is conveniently located right next to Pondok Indah Mall. It's clean and safe (although the life guards have been accused of being lax so best to keep an eye on smaller children), and there are a number of refreshment stalls. One more thing: Ladies, you will feel more comfortable in a full swimming costume here as bikinis are not really the "done thing".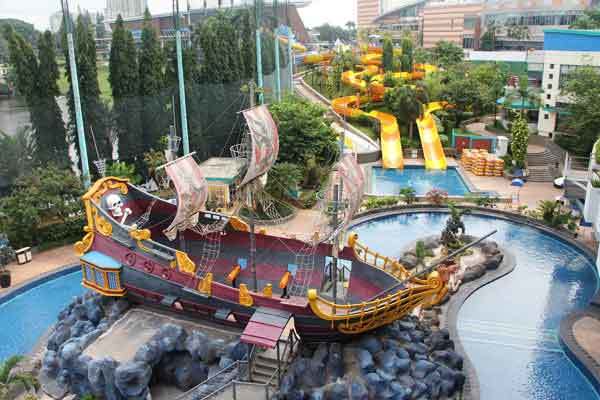 Opening Hours: 8am - 9pm
Price: IDR 100,000 – IDR 150,000 per person (discount available with entry after 6pm).
Atmosfear FX
(FX Sudirman Mall)
Granted, this one won't keep them occupied for that long, but they are sure to love the thrill of zipping down the slide from the top of FX Mall to the bottom. Mums and dads can always indulge in a bit of retail therapy at the same time!
Rockstar Gym
(Various Locations)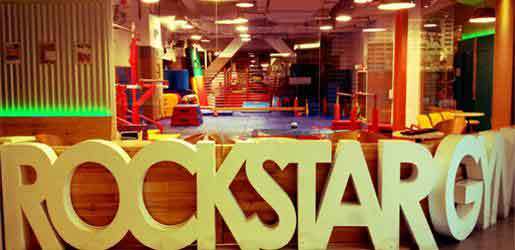 Offering fun, guided classes in martial arts, gymnastics, ballet, basketball, tennis, futsal and yoga, Rockstar Gym has eight convenient centres located in malls throughout Jakarta. Professional expatriate and local coaches instruct and encourage children and teens (between two and sixteen) through a progressive course incorporating reviews, reports, certificates, recitals and competitions.
Amped Trampoline Park Indonesia
(Kelapa Gading)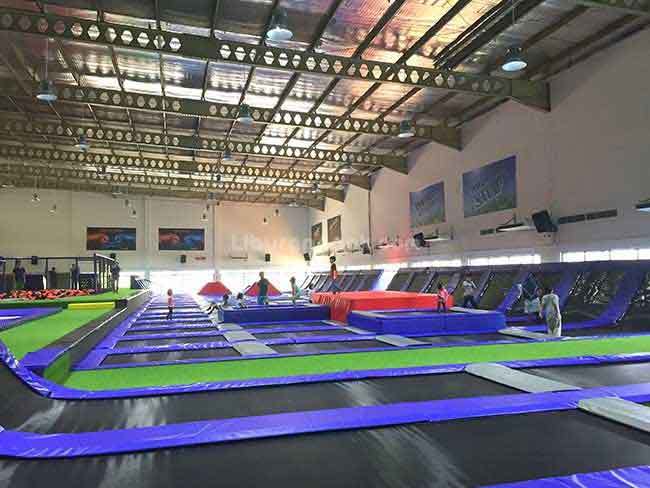 After an hour of bouncing around from trampoline to trampoline at this fun, indoor park, your kids (and you if you choose to join) will be completely tired out. Not only are trampolines great fun, but they also provide a fantastic cardio workout, help to improve coordination and help to increase bone density. Prices from IDR 80,000 to IDR 125,000 per person, per hour (depending on the day).
Amped Trampoline Park
Jalan Kirana Avenue No.88, Kelapa Gading
Educational Play
Kidzania
(Pacific Place Mall)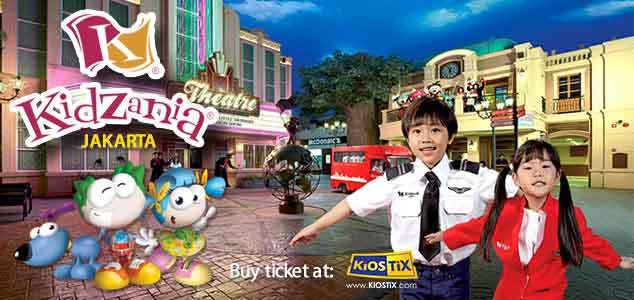 Kidzania is essentially a child's size replica of a real city, complete with roads, hospital buildings, salons, shops, vehicles and KidZos, the official currency. Children are encouraged to role play the part of real professions; uniforms and costumes are offered for a number of jobs like doctors, pilots, and archaeologists. Children aged between 2 and 16 can enjoy Kidzania and parents can watch as their kids play or relax in the parent's lounge. Prices from IDR 50,000 – IDR 200,000 (depending on age and day of the week).
T: +62-21 5154888
Bricks 4 Kidz
(Jl. Benda Raya, Kemang)
With its motto "We learn, we build, we play," Bricks 4 Kids takes the universally loved Lego to new levels with a variety of educational activities and classes for children aged between 3 and 13. Classes for preschoolers use brightly coloured DUPLO sets and activities focus on fundamentals like letters of the alphabet, numbers, and colours. The after-school programme explores themes like "forces of nature," "mission to space" and "construction craze".
Note: Bricks 4 Kidz also has centres in Puri Indah and Bintaro, check their website for more details and prices.
Out of Town
Pony Riding
(Depok)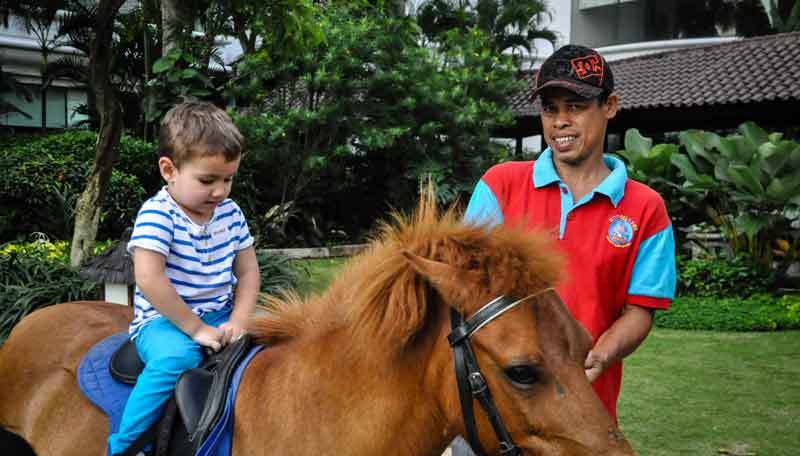 Arthayasa Stables and Country Club offers safe and supervised pony riding for children as young as six as well as lessons in lunging and jumping for older children. Opt for a 20-minute pony ride (IDR 150,000) to 45-minute private riding lessons (IDR 500,000 – IDR 650,000) to tailored intensive courses. Arthayasa also offers classes for disabled people. To organise lessons, email [email protected] or call T: +62-21 754-7024.
Arthayasa Stables & Country Club
Jalan Bulak Tengki/Kp Grogol No.10, Limo, Depok
(Open Tuesdays to Sundays from 8am until 5pm)
Taman Safari
(Cisarua, Bogor)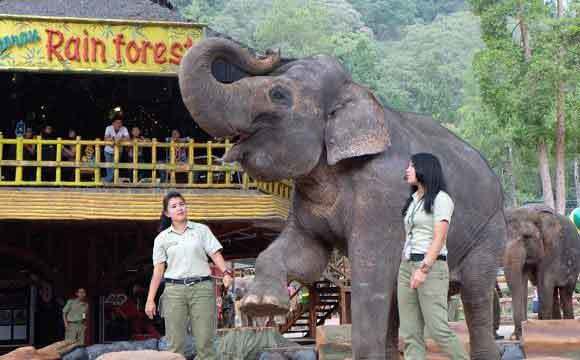 Get up close to Africa's biggest predators at Taman Safari in Bogor. Apart from lions, the park is home to rhinos, tigers, crocodiles, sun bears, elephants and reptiles and most are roaming free as you drive by in your car. There is also a bird park, various animal shows and opportunities for fun photos with orangutans. A word of warning: The park can get extremely crowded on holiday weekends.
Opening Hours: Weekdays: 8.30am – 5pm, Weekends: 8am – 5pm
Prices: From IDR 140,000 – 1DR 400,000 (cheaper rates for children and Indonesian nationals).
Gunung Mas Tea Plantation
(Puncak)
If you fancy fresher air, cooler temperatures, and some picturesque views, head to the hills of Puncak. Gunung Mas Tea Plantation is around an hour and a half's drive from Jakarta in a scenic area boasting verdant vistas of rolling, tea-carpeted hills as far as the eye can see. You can take a tour of the tea factory to see how the tea leaves are dried, processed and packaged, or you can simply trek through the plantation, snapping photographs and chatting to tea pickers along the way. Guided hikes are available for a small fee with distances varying between 4km and 8km.
White Water Rafting
(Sukabumi)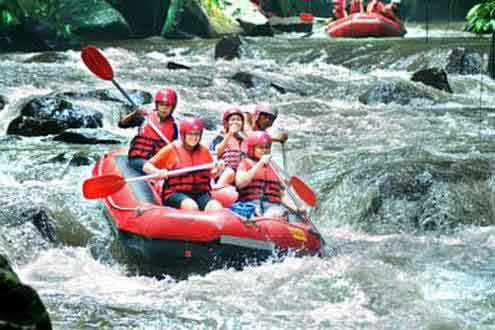 Around four hour's drive from Jakarta are the scenic panoramas, lush paddy fields and mountainous landscapes of Sukabumi, an area favoured for camping, trekking and white water rafting on the Citarik river. Family rafting trips can be organised by Riam Jeram, among other tour operators. Packages typically include local transport, snacks, lunch, a guide and all the necessary safety equipment.
Bandung Tree Top
(Bandung)
Bandung Treetop, situated in hilly Lembang, is the ideal spot to take the kids for some fresh air, exercise, and most importantly, fun!
Featuring 8 difficulty-rated circuits which include flying foxes, precariously high platforms, a 'Tarzan jump' and many other adrenaline pumping challenges, Bandung Treetop will appeal to kids with a sense of adventure and some fun-loving adults too.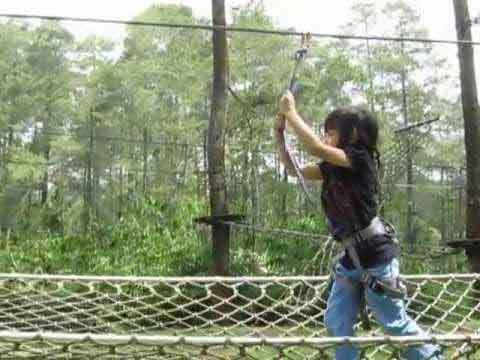 Before participating in any activities, each client must go through a safety briefing conducted by the trained Patrol Guides. They will explain how the circuits work, how to use the equipment, and the safety instructions that must be followed at all times. These Patrol Guides will also be present throughout the circuits and will provide any kind of assistance and support for the participants.
T: +62-22 82780672 / +62-24 8316800
[email protected],
Jungle Land
(Sentul City)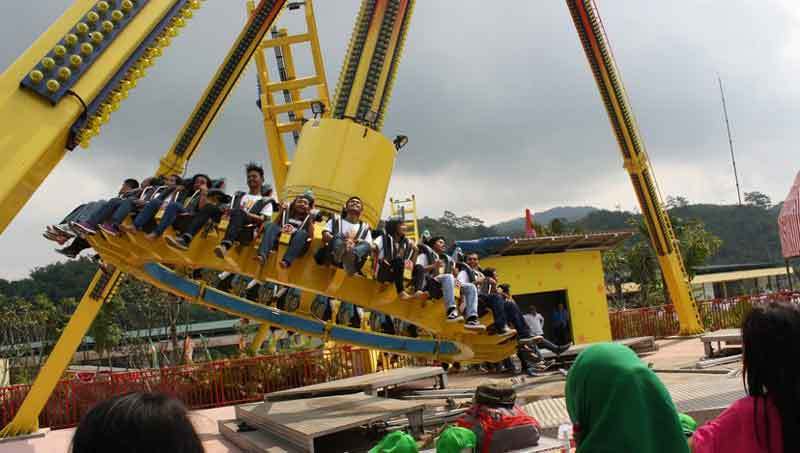 Situated in Sentul City, where visitors can still breath the fresh mountain air, Jungleland features more than 33 attractions that are spread over 35 hectares of land. Each of the six different zones, from "Tropicalia" to "Mysteria," features unique height restricted rides, like their new water thrill ride, Hydro lift, and "Sarang Burung Berang," which features a shocking 38-metre drop. A large range of restaurants and cafes are situated on the premises when lunch time hits.
Tickets are priced between IDR 165,000 to IDR 300,000 (depending on the day of the week and residential status)
Ujung Kulon National Park
(Banten)
A UNESCO World Heritage site, Ujung Kulon National Park incorporates vast areas of protected forest as well as the volcanic island group of Karakatoa, Panaitan Island, and smaller offshore islets like Handeuleum and Peucang island in the Sunda strait.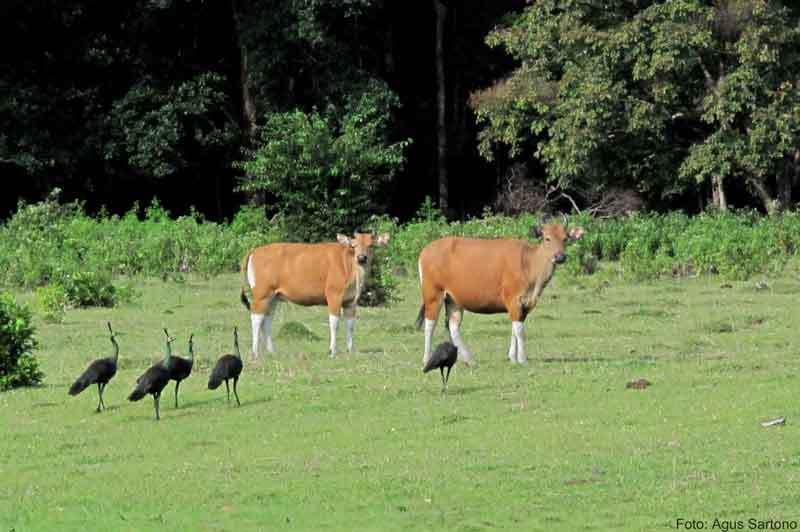 Famed for being the last refuge of the Javan Rhino, Ujung Kulon is also home to leopards, wild dogs, Javan gibbons and Javan Leaf monkeys, among many other species. As well as wildlife and bird viewing around the area, visitors enjoy diving in Panaitan Island, surfing in Legon Bajo and hiking In Peucang.
Before taking a trip there, you should contact the local management regarding permits and other arrangements.
Balai Taman Nasional Ujung Kulon
(Ujung Kulon National Park Management)
T: +62-253 801731
[email protected], [email protected]