Preparing for a holiday may be more stressful this year because people are more cautious amid the Covid-19 pandemic but all of it can be managed as long as you can control your trip agenda to stay safe, healthy, and secure. These tips might help you to plan everything before deciding to travel for a vacation during this season of perhaps less than festive fun!
Health and Safety Protocol First
We agree with this as the legitimate rule No.1: paying attention to self-protection also means lowering the risk of community transmission. In fact, it's the most effective 'vaccine' available today. However one doesn't have to be cautious all the time while traveling for this year-end vacation which could ruin our mood during the day. Focus on practicing social distancing and use available precautions for your individual as well as public safety.
For those traveling to popular destinations in Indonesia that potentially invite large crowds, it's better to step back and isolate ourselves to a spot that is less likely to have people flocking in one specific area.
What is in your bag?
Pack a bag with Covid-19 protection essentials including masks, hand sanitizer, and face shields if necessary. If you have more space, bring two types of hand sanitizer and hygiene products. There are gel-based hand sanitizers as a substitute for soap and spray-based sanitizers which can function as mini versions of disinfectant sprays that could remove any type of germ within a given distance from yourself as well as cleaning stuff that one might just have bought from a store.
The more hygiene products available in your bag, the more your protection shield. But most importantly, prepare and prioritise hygiene products based on their safety standards not because they are aesthetically appealing to the eye. These essential products must be available on the go, so it's better to have a small bag such as a fanny pack that allows you to practice your hygiene routine easily. Your Covid-19 Starter Pack must be on-the-go anytime you need it.
Survey Destination dan Secure Date
The more we prepare, the more we could plan a safe holiday with friends, family, and our loved ones. Even though we plan to do a short trip nearby, for example from Jakarta to Puncak, it can't be unplanned and instant like we used to before the Covid-19 era, when we could decide to go somewhere at the last minute. At least a month or a couple of weeks will be enough time to survey the destination to research the current Covid-19 exposure in that area as well as to make a detailed itinerary for this year-end holiday.
Secure the date for the trip and make sure that you will not travel as the mass exodus happens. If you have flexible timing, use less busy hours to make sure you also won't be stuck in traffic for a long period of time. Doing a quick survey is highly recommended especially for international tourists who plan to travel to the country between December 2020 to January 2021 as you can easily be caught out by unfamiliar situations in Indonesia. Having at least basic knowledge about the destination will help us navigate better.
Remember, this year, the wave of mass holiday leave is likely to happen and we must be aware of the volume of vehicles on the road. Plus if we book public transportation, securing tickets early may also benefit us to get lower prices.
Anti-mainstream destination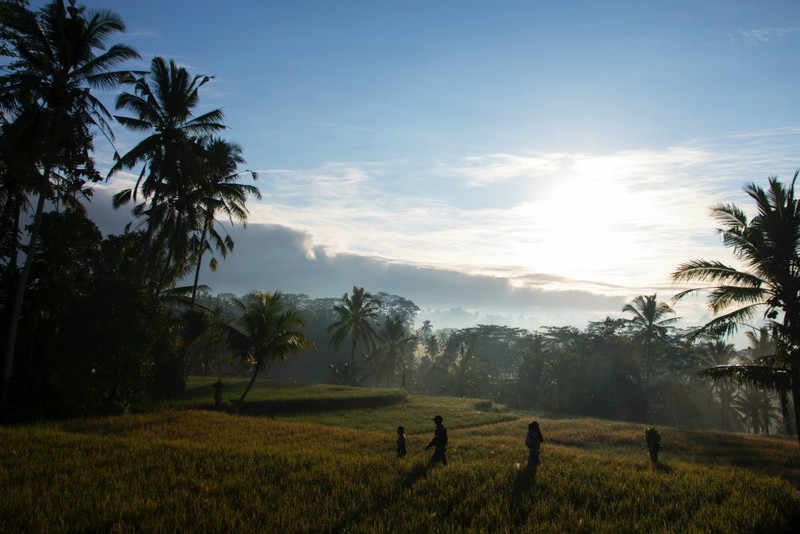 It will make more sense this year if we travel to get isolated. It's like moving from one isolation station to another one! Instead of traveling to the more popular destinations, let's flip out, and start planning to go the opposite way, the anti-mainstream way. If people go to the public beach, we go to the secluded one, if people go to the Safari Park, we go to the real jungle. That means, plan for a holiday to avoid crowds.
Finding anti-mainstream destinations might need some research but this is probably worth doing as many people need to unwind from this rough year. Get closer to nature or find less populated areas can be the destinations that we look for. Traveling to the countryside will help us discover new places as well. However, going to the countryside also can lead to transmission in unaffected rural areas which have more difficulty accessing healthcare. So precautions are needed because you don't want to be called a 'Super Spreader'.
If there is any doubt, don't Insist on traveling to a destination with a high prevalence of Covid-19 cases
When you are out of the city or vice versa, you travel to the city, it's important to be aware of local news to understand the current state of the pandemic in that specific region. If you plan for a travel bubble across Java Island, Jakarta to Yogyakarta, Semarang, Solo, Surabaya, or Malang, all have specific Covid-19 cases. If the destination is now under 'red zone', better avoid going there. If you travel to visit family in their hometown in a red zone, better quarantine or travel to close by destination to keep ourselves isolated.
By putting attention to local news, it will provide more reliable information that we can use to make decisions about whether one will go or not. If there is a doubt, you can suspend the trip and go later after the Covid-19 rate is lower. We can't put people and our loved ones in jeopardy.
Less itinerary, more safety
Less itinerary means that we reduce the possibility of interacting with people. If you have five destinations on the list to visit in a day, you will cross paths with more people. This strategy can avoid us from virus transmission because the history of the trip within a day could affect the higher possibility of virus exposure. Instead of traveling from place to place, focus the trip on one safe area, and keep it more manageable.
Let's say we spend one day in one destination or two destinations, we still can control ourselves to manage our contact with people and it will be less harmful. Then we continue to go to other places the next day with the same pattern so we can focus on enjoying the holiday and controlling the frequency of interaction with people as well as understanding the situation in the area.
Considering private vehicles over public transportation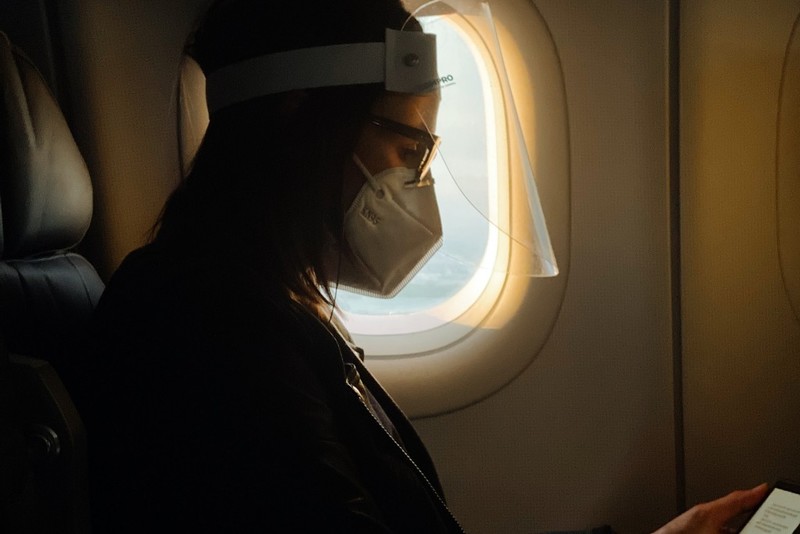 Traveling with private vehicles is more convenient and safer as we are the ones who control the hygiene and safety inside the car. It's more isolated with only the people who are inside the car. During the rainy season, touring with motorcycles from one destination to another can be harmful as our contact with the outdoor environment is direct and you might have difficulty predicting the weather. Of course, you won't risk yourself getting flu or exposed to the virus by airborne transmission. So driving a private car is the safest we can get during this year-end holiday.
Taking public transportation means that you will be with other people on the ride whether if you take a bus, train, boat, or airplane. Luckily, the government has communicated with transportation services to advance their safety and hygiene for this year-end holiday, many of the bus services including Primajasa and Damri have earned certification for safe operation during the festive season trip this December 2020 to January 2021.
So far taking a train is the safest transportation you can take. If you travel alone, there will be no stranger sitting beside you. Plus, you can take PCR rapid test in the train station to make sure you are not reactive to the virus and you will be handed a face shield as double protection during the trip. Air circulation on boats and the extensive space on a boat could make our mobility more flexible and we can secure a spot to have a more isolated seat. By that means, the size of the boat with a maximum of 50% passengers can distance us from other passengers.
The case for the airplane is different since everybody knows that the cabin is not big and the air circulation is concentrated inside. But the airlines are telling us their air filtration systems are more than 99pct effective. Choosing airplanes with a high standard of safety and making sure that the cabin will be at half of the capacity is one priority. Many people are still paranoid to take a flight as they feel that the chance to get the virus is relatively higher. Therefore it's important to take precautions, Covid-19 test, and fulfill other safety standards before flying.
Book staycations, stay isolated, and pick All-in-One Package vacations!
This is the best deal that one can't miss out on this year-end holiday. For many people, spending their holiday for the entire time in one place can make people easily get bored but it's the safest option to eliminate any possibility of transmission. Spending staycations in a villa, resort, or hotel that provides all-in-one deals can fully relax and pamper themselves without having to worry about Covid-19 exposure.
If individuals or groups could find staycation locations that have direct contact with nature is a plus. There are many hotels and resorts in Bali that offer this atmosphere where one could take a small walk through nature and enjoy all facilities inside the place you stay during this holiday, including a pool, children's play area, restaurants, spa, and other wellness retreat facilities. In Jakarta, there are many major hotels that are offering this including The Borobudur and The Sultan Hotel and Residence which have open access to nature in the centre of the city.
As a final reminder, just having a travel bubble is not 100% percent solution to be safe from the virus as Japan recently has linked this year travel bubbles to the rising trend of Covid-19 wave.
Stay safe, healthy, and enjoy the holidays!