The Minderoo Foundation recently launched an education app to raise awareness of the importance of children's early years and empower parents and caregivers around the world to give their children the best start in life./Photos: Minderoo Foundation.
Based on data from the Programme for International Students Assessment (PISA) research in 2018, it shows that 41.1 percent of children claim to have experienced bullying in Indonesia. And the number of victims of bullying in Indonesia is in the fifth highest position out of 78 countries in the world. Indonesia is also widely known as a country where most students or children experiencing bullying at some point.
In the future life of the child, intimidation, which is often called bullying, becomes a terrible specter or ghost overshadowing the child's life physically, psychologically or mentally.
Minderoo, an Australian non-governmental organization founded in 2001, has launched Thrive by Five International which is an application program designed to disseminate content to parents and caregivers through digital and non-digital channels. This program has been launched in 30 countries, including Indonesia where it is known as Cilukbalita that can be downloaded and used for free by parents in Indonesia, and is delivered in their own language and individually designed to suit not only the country's language, but also its culture and social cues.
The program is supported by three main products, namely the Thrive by Five application for parents and caregivers of children aged 0-5 years, supporting Thrive by Five content that is disseminated through online and offline channels to increase accessibility and reach families from lower socioeconomic backgrounds, and Molly Wright's The Thrive by Five TED Talk on "How every child can thrive", voted the most popular Ted Talk of 2021.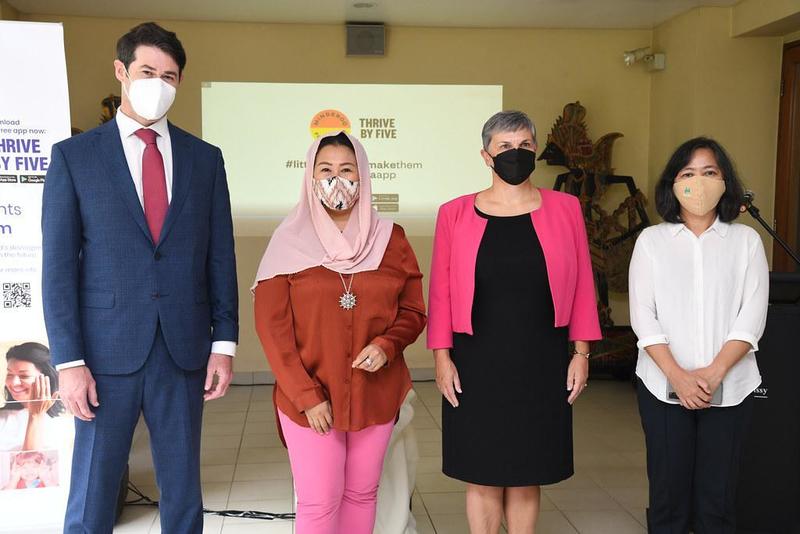 "No parent wants their child to be a victim of bullying from friends or the social environment," said Yenny Wahid, as one of the speakers at the launch of the Thrive by Five International Program with the Minderoo Foundation in Jakarta.
In this launch, Yenny Wahid specifically mentioned bullying in children, which according to the Director of the Wahid Institute, the most important thing is to build a healthy relationship, then the emotional bond between parents and their children at home and must be a preventive measure to prevent bullying behavior, which can be started on children at just five years old.
Through close interactions, then the emotional connection between children and parents is believed to be a form of support from parents to the child, including preventing bullying. "Emotional closeness with children, as a belief that supports them (children) no matter what happens," said Yenny.
Yenny sees the emotional bond between children and parents as a strong foundation of trust that always supports whatever happens. "The child will be instilled to being more courageous in conveying what they are facing outside, and asking about what solution they should choose. This will become the foundation for the child who feels that he or she will always have support from the parent and not blame the child. The child could be given an understanding of bullying as something that must be overcome, not avoided." said Yenny.
Yenny, who is herself a mother of three, also ensures that the child is not alone, that there are parents who always accompany the process of growth and development until it reaches adulthood, including when facing bullying.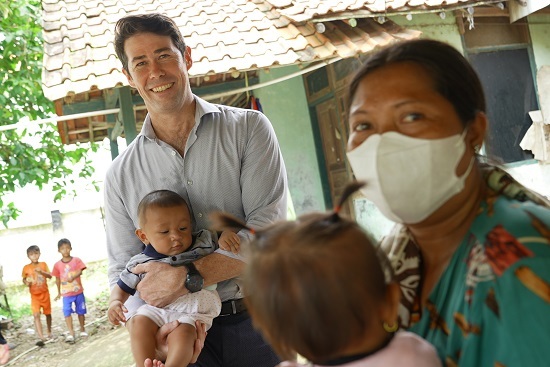 Meanwhile, according to Andrew Hunter, the Director of the Minderoo Foundation, that Thrive by Five on the Cilukbalita application program is to raise awareness about the importance of a child's early years and empower parents and caregivers around the world to give their children the best start in life. According to Andrew, this application is intended to support families from lower socioeconomic backgrounds who need affordable education.
"Children need fun parenting from an early age to support their brain development and future potential," he said.
According to him, this program aims to provide parents and caregivers with knowledge about what is needed during a child's first five years, in order to help children reach their full future potential. Science shows that small moments of connection and interaction, and frequency of repetition can make a significant difference.
Thrive by Five's content is based on tailor-made anthropological and neuroscientific research in each country. To ensure maximum accessibility, content is available on low-tech devices, older devices, and through a variety of channels including SMS, radio, television, and print and digital media.