With COVID-19, 2020 has been so full of bad news that finding the good is like trying to grasp a speck of sand. We are so hungry for good news that headlines like ours can be attention grabbers, evidenced by the fact you are reading this. That is why it is crucial that, we take the time to remember the importance of hope and perseverance in times like this.
When we read names like Abraham Lincoln and Nelson Mandela we normally associate them with success. Abraham Lincoln for his role in the anti-slavery movement and Nelson Mandela as the first black South African president. What we do not often hear often, is how their journey is often fraught with adversities and multiple failures. Nelson Mandela spent 27 years in prison; and Abraham Lincoln failed in business, had a nervous breakdown, and was defeated in eight elections. In a study conducted by Angela Duckworth, Professor of Psychology at the University of Pennsylvania and author of the book Grit, all these successful people had one characteristic in common.
They had a dogged sense of persistence and grit. They never gave up. Grit requires energy and stamina and the fuel that kept them going was a sense of hope and optimism.
2020 has been a particularly challenging year for many of us. In March with the arrival of PSBB, the way schooling had to be conducted completely flipped. Ichthus School was one of countless schools around the world which had to address the new normal of online learning. From the end of February, their leadership worked exceptionally hard over two weeks to transform their school program and curriculum to fit home learning.
Due to the hard work and flexibility of all their staff, Ichthus School was ready to deliver home learning when the PSBB announcement came. Thanks to the support and feedback from their school community, they continued to tweak and improve the home learning program. They invested in several platforms, programs, and infrastructure improvements with the goal to deliver the best possible home learning for our students.
Due to the grit of the teachers and students, their class of 2020 graduated with good results. Many obtained placements into their choice universities, with some receiving full scholarships. It was also the first ever acceptance of their student, Ayeong Jeon, to the Korean prestigious "SKY" universities to study Chemical Engineering.
What has driven Ichthus through the pandemic is knowing that they can and have impacted and nurtured their students even through home learning. That is the source of their grit. That is why they are continuing to invest and improve the school program going into the second semester, further improving the health and safety standards of their campuses and preparing a hybrid classroom system which will be able to accommodate face to face and online learning simultaneously.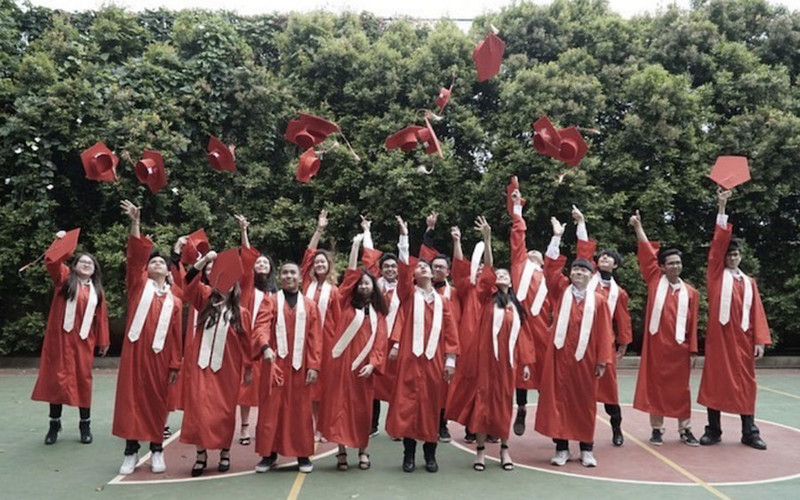 Ichthus Schools started with the vision to transform the lives of children and students – to make them Faithful stewards of God, striving for Excellence in their own God given talents, becoming leaders who Serve with a strong foundation in God.
What a year it has been - the good news is, they have traversed and come to the end of 2020. Eventually the Pandemic will end, and while we will mourn for those who we have lost, we will also take strength in the achievements of our community during this most troubling time.
With a sense of gratefulness and hope let us embrace the year 2021 with a renewed spirit and sense of purpose. In the meantime, keep practising safe distancing and stay healthy.
For more information on Ichtus Schools go to: https://www.ichthusschool.com