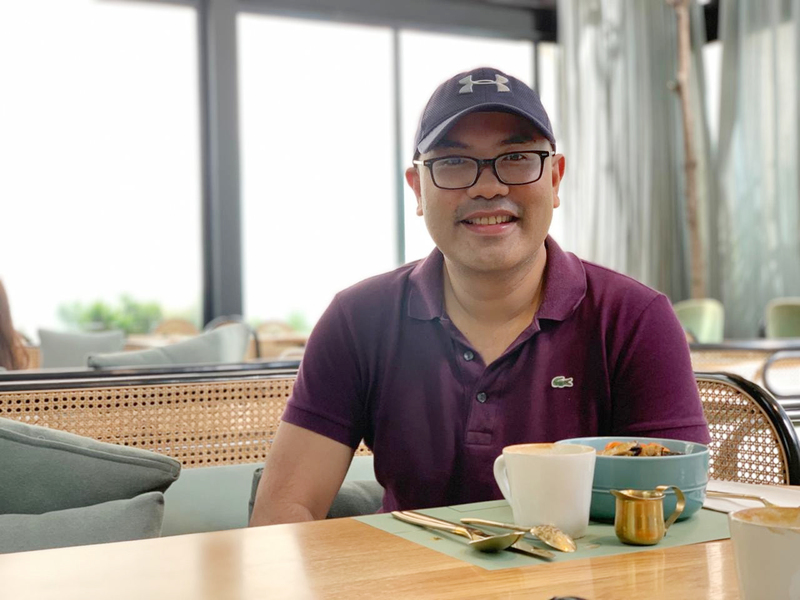 BINUS INTERNATIONAL, BINUS University's international campus, is well known for its contemporary business, computing, design, and communication programs. Several special units focus on developing the most important skills for the global job market.
Dr. Frank Talaue (Frank), English Language Center Manager, joined BINUS 12 years ago. Originally from the Philippines and with over 20 years of teaching experience, Frank has made Indonesia his home since 2006.
Here is Frank's version of the story about his time in Indonesia, his experience teaching English at BINUS INTERNATIONAL, and how COVID-19 impacted his work.
What attracted you to Indonesia and BINUS UNIVERSITY?
I came to Indonesia after a friend's made an interesting proposition to try teaching English at a school offering an international curriculum. After two years in Batam, I moved to BINUS in Jakarta in 2008. What made me stay in the country is the feeling of connectedness that I have with the people I met along the way, I have made wonderful friends here, both fellow Filipinos and locals. Not to mention the wonderful places of interest the country offers. Being the world's largest archipelago, there's obviously so much to explore and I'm just getting started!
BINUS UNIVERSITY is the country's top private university and a recipient of top HR awards. This means that the university takes care of its people – both students and employees - and I can personally attest to that with my 12 years of stay at BINUS International in the Senayan campus.
How is life in Indonesia as an expatriate?
I never really felt like an expatriate in Indonesia. Coming from another Southeast Asian country, I believe that the social norms in the country aren't too different from the Philippines. Differences in language and food aren't an issue at all. I love learning new languages, which is something that one should do in a foreign country to understand and appreciate the local culture. Also, looking like an Indonesian has given me some sort of affinity with the locals. Only when I open my mouth and start conversing in a different accent that they start asking "Asli mana, mas?" (meaning "Where are you from, bro?")
Why did you decide to have a career in teaching, especially in Academic English?
I was an accidental teacher. I took up a communication degree in college and worked for a broadcast outfit right after graduation. But a college friend I accidentally met in a media coverage asked me if I was interested in a college teaching position, and so I dabbled in media work and teaching at the same time. The love of teaching took over, and so I decided to teach language and communication courses full time. While at it, I enrolled in a master's program in English language teaching and literature and soon after I saw myself becoming the first head of the mass communication department of the University of Baguio, north of Manila.
You are involved in language education and acquisition research. What are the most interesting findings, and how are you implementing them at BINUS Language Center?
I am interested in English as a Medium of Instruction and English for Specific Purposes, especially English for Academic Purposes, research. My most recent research publication highlights the fact that in Indonesia, English is indeed seen as a competitive advantage in the workplace. This research finding has validated our stance that English should be at the heart of classroom delivery and that we should always strive to be relevant to the needs and demands of the workplace so that at the end of the day, we create the Binus Graduate Brand – competent professionals with outstanding communication skills.
What challenges do you find with the language learning process at BINUS ELC, and how do you manage to overcome them?
Our Academic English and all other language courses at BINUS INTERNATIONAL emphasize writing, especially academic writing. Regardless of genre, writing is the most difficult skill to learn since it requires accuracy over fluency. Alongside speaking, we consider writing as one of the skills that students should have to be successful while at BINUS and after graduation. Of course, we also provide plenty of opportunities for our students to develop other language and communication skills. The ability to express oneself in speaking and writing in English – the world's lingua franca – is an essential skill that every professional must have, and I think that it is in this area where BINUS graduates are set apart from their peers once they join their respective professional fields.
How did COVID-19 impact your teaching and academic writing efforts at the university?
Just like anyone else, we had to adjust quickly to the situation and 'deliver the goods' without interrupting the flow of the course. More than ever, we have stepped up efforts to make sure that academic integrity is upheld in our writing classes. For example, we maximize the use of Turnitin, an anti-plagiarism software package, along with other ways of detecting plagiarism. We, of course, take a pedagogical stance on plagiarism. We teach students the value of original thought and proper engagement with sources, including correct paraphrasing, summarizing, and referencing.
What new things have you learned about the tricks of your profession during the pandemic?
Being connected with students has never been as important and, at the same time, challenging as it is today. We need to find ways to connect with students through the many technological platforms that we have available at our disposal to continuously engage them and provide the needed academic support. However, we must also learn the value of disconnecting. Now, everyone has access to our living rooms as we meet students and colleagues alike online or as we open our phone chat applications. More than ever, we must strive to achieve work-life balance, which means knowing when to tune out to preserve our private spheres.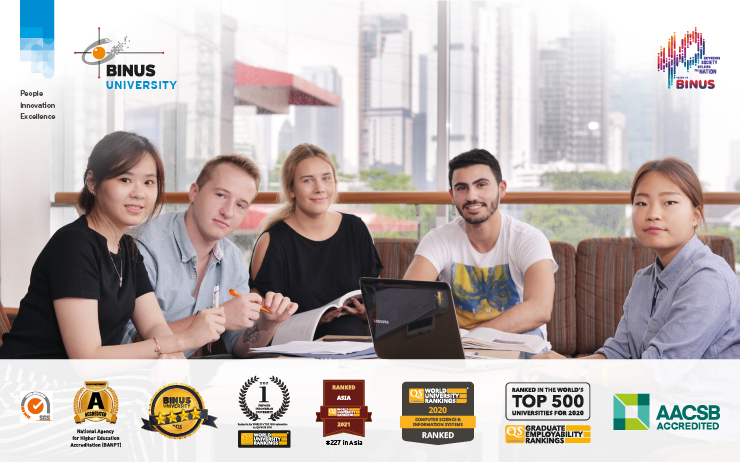 Please see Frank in action together with a colleague delivering Brushing Up on Your Writing and Online Tech Skills: How to Write Plagiarism Fee Assessments guest lecture at the recent Nationwide University Network in Indonesia International Lecture Series.
Interested in joining BINUS?
Take a look at BINUS INTERNATIONAL website at https://bit.ly/binusinter.
You can also contact [email protected] for more information on programs and employment opportunities.