What helps guide students when it comes to thinking about their own future is providing broad choices and plenty of information. It's important for young adults to see how open and accessible certain life and education paths are, so that they can find what truly fits their desired future — no doors are closed! On 29 September 2021, Bali Island School held a highly successful Virtual University Fair that hosted over 100 universities, helping to bridge students directly with potential futures.

Although normally an on-site event, this year's Virtual University Fair actually allowed for more universities to be present, with a total of 104 universities across 70 workshops part of the fair's agenda. Students and higher education institutions met both individually and in small group formats, allowing for in-depth discussion that helps to give students a better understanding of their options.
"University Fair broadens students' perspective on universities worldwide. said Noortje Janssen, the School Counselor of Bali Island School. "Students [were given] the opportunity to get tips on writing a personal essay or developing an art portfolio. This is a channel where they could ask questions about entry requirements, life on campus, financial aid, and scholarships."
Going to university is more than just about choosing a school and a course, it means choosing a new home and city to live in, a new atmosphere, new challenges. Making such a big decision can be daunting for students, but with enough information, and having created a good connection through workshops and events such as this, students can move forward with confidence and excitement.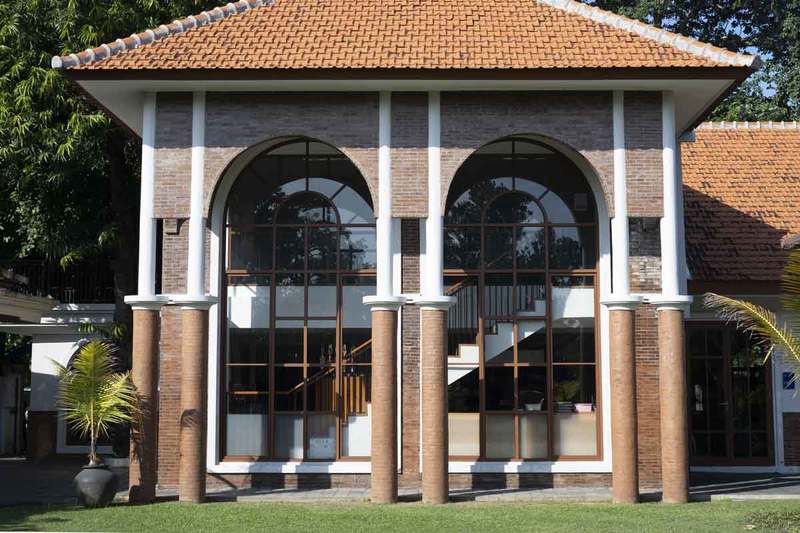 Caspia, a Grade 10 student, stated that the "Virtual University Fair allowed me to gain knowledge about various majors and its combinations under the field that I want to pursue. I now have all the information about application requirements and how universities now prioritise personal essays to grades and test scores."

Meanwhile, Ji Youn from Grade 12 said "I attended the University Fair not knowing where I want to go, but now I have narrowed down the countries that I really want to go to for university, and these countries include The Netherlands, England, and South Korea."
The BIS Virtual University Fair offers great insight into the different opportunities offered by each university for prospective students. BIS's goal is to prepare our students for entry into the university that will provide each student with the best fit and a life of learning after graduation.
Bali Island School (formerly Bali International School) is an international school based in Sanur, close to Denpasar, Bali. Its 200 students are Pre-K-12. It is the oldest international school based in Bali.
BIS is an International Baccalaureate World School, fully authorized by the International Baccalaureate to deliver the Primary Years, Middle Years, and Diploma Programmes from Preschool to Grade 12. BIS is a Council of International Schools and Western Association of Schools and Colleges accredited, non- profit, college-preparatory school, and operates under Indonesian law.
For more information go to baliislandschool.com