The British School Jakarta (BSJ) has long enjoyed a reputation as a marvelous launchpad for children wishing to go to top universities around the world. But recently they decided to up the stakes at the entry level for the youngest children, upgrading facilities (which were already good) and changing back to being called 'kindergarten'—a better understood term. NOW! Jakarta went to visit and met three of the inspirational main drivers of the new facility.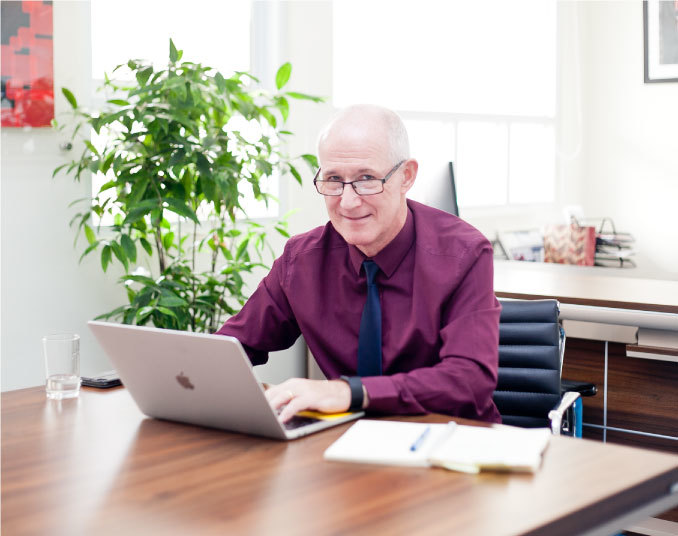 Shane Nathan
Head of Primary
Please tell us why BSJ has changed their early years department name to become Kindergarten? What is the intention behind this?
The name change was facilitated to better reflect this stage of education within the context of the location of the school. The previous name of Foundation Stage 1 and 2 is based on the English National Curriculum, and whilst that structure is still used, we found that many parents did not understand what FS1 and FS2 related to or how it fitted into the school curriculum as a whole. Kindergarten 1 and 2 are more widely used in this region, so it was a logical decision to change the terminology.
Have the facilities been changed as well? What new facilities have been added? Is there a new curriculum or system?
The facilities, which were described as world-class in one of our inspection reports, are still similar, although upgrading took place during the school's holiday in July and August. Obviously, the water play area was also a new development in the last academic year to further enhance the unit. The curriculum is still based on the English curriculum but enhanced with good practice found in the other curricula, such as the Reggio Emilia approach and forest school movement.
We hear that the children don't have to come five days a week but can select a very flexible two, three or four days a week and pay in proportion. What is the idea behind that?
The flexibility, in terms of attendance, is to allow for children's developmental readiness to attend school. Some children cope very well with five days a week at an early age, whereas others may find this challenging. The flexibility allows parents to enroll their children for the number of days that is the best matched to their needs with the opportunity to extend to full time when the time comes.
Laura Crossland
Asst. Head for Student Well-being
Please tell us about your career before you came to BSJ. Have you always taught children?
From a very young age, I always knew I wanted to be a teacher, it was a true vocation. I completed my Primary Education degree in the UK and taught there for many years. I then moved into International Education with a role in Hong Kong followed by my move to BSJ.
I enjoy working with children of all ages, but there is something very special about working with kindergarten students, being able to observe young children's curiosity whilst being nurtured and encouraged in an environment that inspires life-long learners.
What attracted you to come to BSJ? Is there something special about the school?
I was attracted to join in BSJ for two main reasons: Firstly BSJ has an excellent reputation across the globe for being a world class international School and I was aware of this as soon as I moved into the international sector. Secondly, previous BSJ employees shared their love of the school, telling me that BSJ offers a truly child-centred focus. These factors both inspired me to join the BSJ team.
Upon arriving, a wonderful community atmosphere is instantly recognisable, with outstanding facilities, and the staff are passionate and dedicated whilst also being forward-thinking and ambitious. The school offers children an outstanding education and I am proud to be part of this organization.
What are you trying to achieve in your role?
Kindergarten is the foundation of future learning, this is where we begin to inspire our creative thinkers to have a natural curiosity of the world around them. It is where children start to develop their social skills, independence and resilience in preparation for their educational journey. Kindergarten is the key to acquiring the necessary skills to enable children to have a seamless transition into the Primary sector. It is my role to collaborate, communicate and facilitate coherent relationships between students, parents and kindergarten staff, ensuring high quality education.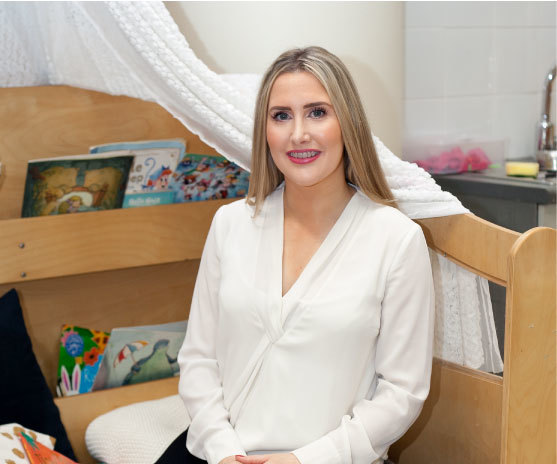 Lara Small
Early Years Leader
What do you do at BSJ? What makes BSJ Kindergarten different to other schools?
I am the Kindergarten Year Leader and I'm responsible for ensuring that outstanding teaching and learning is taking place each day.
The British Early Years Curriculum provides an excellent mix, challenging the children academically whilst also enabling the skills needed to become life-long learners. We understand that every child is unique and that to succeed, they need daily opportunities to problem solve, be resilience and to communicate. Our child-centered approach helps the children to be enthusiastic, creative and confident in their learning.
What skills and experience do you bring to the role?
I have been teaching in Kindergarten for twelve years now and in that time I've led many successful Early Years settings, been an Assistant Headteacher and also an associate Early Years Consultant. This experience has shown me how enabling environments, positive relationships and being motivated to learn enables all children to reach their full potential.
What has been your biggest success to date?
One of our biggest successes was being nominated for a British International Schools Award. The Kindergarten staff were recognised for their hard work and dedication in promoting Communication and Language skills throughout the curriculum.
For further information and appointments to see the new kindergarten, contact Shane Nathan At +62 21 745 1670 or email to [email protected] or one of the contact details below.
British School Jakarta
Jalan Jombang Raya, Parigi
Bintaro Sektor 9
T: +62 21 745 1670
IG: @britishschooljkt
FB: @BritishSchoolJakarta
www.bsj.sch.id