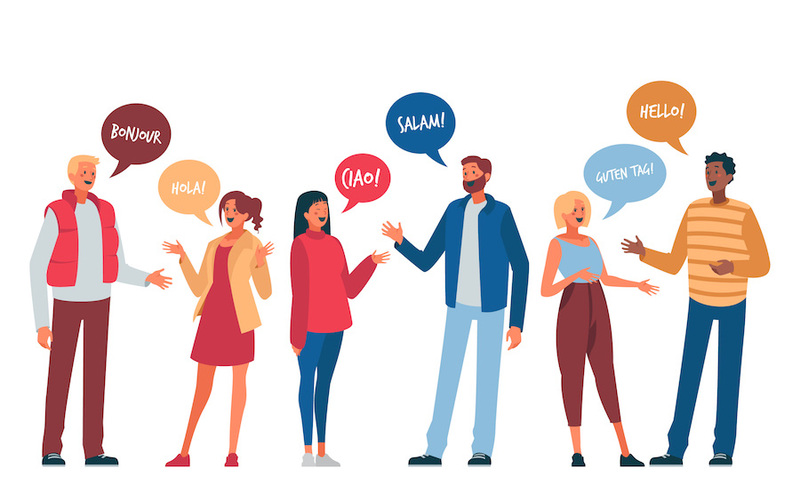 Held every 21 February, International Mother Tongue Language Day is a 'holiday' proclaimed by United Nations, which started back in 1999. The annual observance sets to create awareness, appreciation and even protection of linguistic and cultural diversity around the world.
It's no secret that language can either be a valuable asset that would open opportunities and entail benefits closed off to others or become a major hindrance that would withhold us from bare essentials, particularly education. Based on reports from the United Nations, approximately 40 per cent of the global population doesn't have access to an education in their native tongue.
Bali Island School, one of the most oldest and most prominent international schools in Bali, celebrated the event by holding an exciting activity across all their grade levels. As an international school, they strive to create an inclusive, active, creative and respectful learning community.
Although the community in international schools are undoubtedly diverse, the obstacle is that the English language will mostly be the primary language of instruction and except for language-focused classes, the student body's native language, even if it is the host country language, may take on a secondary role.
Last year's celebration comprised of a collaborative 'international-mindedness' discovery activity that included all languages, ages and grade levels. This year, on Monday, 22 February 2021, BIS held a short-yet-fun activity that implemented its Distance Learning model to ensure the safety of the student body.
Bali Island School's celebrated Librarian, Mr.Marshall, led the online event held over via Google Meet and Zoom. It involved an interactive quiz which challenged students, teachers and even parents to guess translations of different languages around the world.
Mr. Marshall also used the occasion to draw attention to Indonesia's own native languages and how the one national language - Bahasa Indonesia - is used to draw the nation together. "As BIS celebrates International Mother Tongue Day", he shares, "we remember our host (and home) country's similar eclectic collection of languages."
To learn more about Bali Island School, their curriculum and their current Distance Learning Program, go to baliislandschool.com.