One of the priorities for expatriates arriving in Jakarta is to ensure that their children are able to continue their education at levels that ensure complete compatibility with long term university, college or career goals. This month we continue with our survey of schools which are able to deliver – and exceed- these standards.
1. Gandhi Memorial Intercontinental School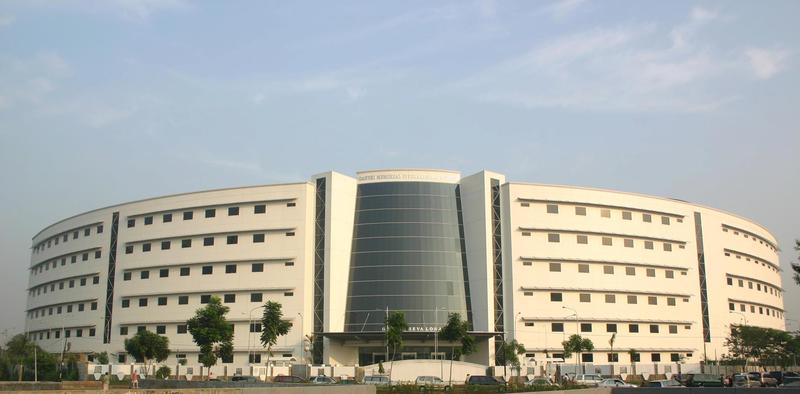 Gandhi Memorial Intercontinental School (GMIS) is renowned for their international education programmes such as IBDP, IBMYP, IBPYP, IGCSE and ABRSM. Located in Jl. HBR Motik Blok D6 No. Kav 1, Kemayoran, North Jakarta, they provide nursery programme, kindergarten up until grade 12 of school.
All educational programmes are held in their all-encompassing campus building. The facility houses classrooms, library, laboratory practice, indoor gym, auditorium and a cafeteria. Outside, they have children's playground, a football field, and spacious parking lots.
For more information, visit http://www.gandhijkt.org/
2. ACG Education
ACG Education is a New Zealand-based education facility. It's located in Jalan Warung Jati Barat, Jati Padang, South Jakarta. This location is perfect for those living in Kemang, Pasar Minggu, Pejaten, Cilandak or TB Simatupang area. They have complete educational syllabuses starting from early childhood education to university pathways, vocational and higher education programme.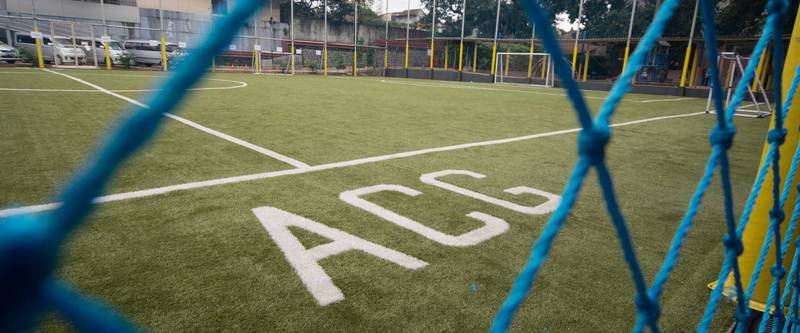 The main campus consists of 30 classrooms, two science laboratories, a technology centre and a music and art rooms. There is also a multi-purpose sports centre, swimming pool, auditorium and a junior football field and indoor multi-purpose court providing students with a variety of sporting options and a large play space.
For more information, visit https://jakarta.acgedu.com/
3. Sinarmas World Academy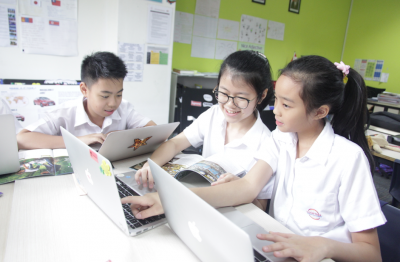 Sinarmas World Academy (SWA) was introduced publicly on 3 November 2007 and was officially opened in July 2008. They have specific curriculum for each of their school programmes. For early years programme, they implement Early Years Foundation Stage (EYFS) from the United Kingdom. For Kindergarten 2 to Grade 5, SWA applies the Cambridge Curriculum.
They also have International Baccalaureate programmes for students in Grade 6 to Grade 10 with Cambridge Assessment International Education (CAIE) programme for Grad 6 to Grade 10 and Business, Engineering, Science & Technology (BEST) programme, which was self-developed by SWA to prepare Grade 9 students for IB Diploma Programme.
Located in BSD area, the school's campus sits on a 51,946 square metre area. They have comprehensive facilities to support the students' activities, such as swimming pool, theatre, fitness centre, amphitheatre, soccer field, and arts and dance studio.
For more information, visit www.swa-jkt.com
4. Raffles Christian School
Since the establishment of its first campus in Pondok Indah area in 2005, Raffles Christian Group of Schools has expanded to five campuses around Jakarta. They have two campuses in Pondok Indah (Jl. Gedung Hijau Raya I No. 1 and Jl. Arteri Pondok Indah No. 1), one in Kelapa Gading (Jl. Gading Pelangi No. 1), and two in Kebon Jeruk (Raffles School in Jl. Meruya Ilir No.89 and Raffles College in Jl. Arjuna Utara No.35).
They have pre-primary programme, primary, secondary, junior college and Raffles College located in Kebon Jeruk. Each of the campuses comes with an indoor gym and a tennis court. They offer various extracurricular activities such as Chinese calligraphy, futsal, badminton, table tennis, robotics, chess, debate club and music.
For more information, visit http://raffles-international.org/
5. Ichthus School
Founded in 2001, Ichthus School is a leading Christian education institution in Jakarta. They now have two campuses in Pondok Indah (South campus) and Kebon Jeruk (West campus), providing primary level school programmes to pre-university level.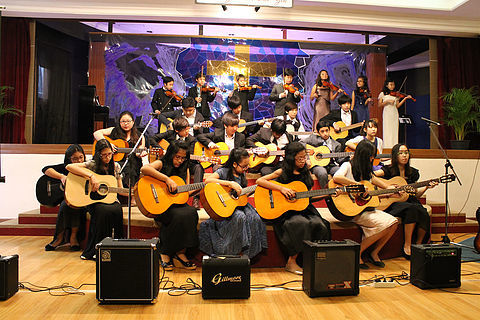 Ichthus School supports their students to improve their skills beyond school. They have various after school activities such as chess, football, basketball and cooking class. In terms of curriculum, Ichthus School implement Comprehensive Ichthus Curriculum with Cambridge curriculum and Cambridge IGCSE curriculum as the base.
For more information, visit https://www.ichthusschool.com/
6. BINUS School Simprug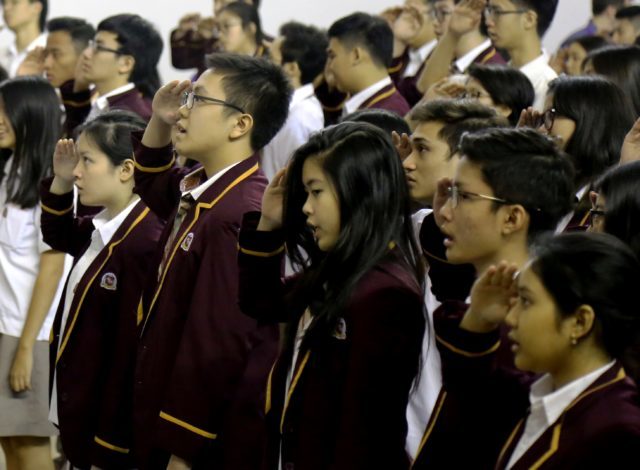 Bina Nusantara (BINUS) School Simprug is part of Bina Nusantara group of schools. Initially operating as a high school since 1998, BINUS School Simprug evolved into an international school after cooperating with Hwa Chong Institution Singapore in 2007, bringing the International Baccalaureate (IB) programme for the students.
BINUS School Simprug is located in Kebayoran Lama area, close to high profile areas, such as Pakubuwono, Senayan and Pondok Indah. Inside the school's campus, the students can use various facilities to hone their skills and talents. There are art and music studios, drama centres, indoor gym, indoor and outdoor playgrounds and learning centres.
For more information, visit http://simprug.binus.sch.id/
7. Global Jaya School
Formerly known as Global Jaya International School, Global Jaya School (GJS) offers a unique combination of local heritage and international perspective. Established in 1995, GJS is located in a well-planned area in Bintaro, right by the outskirts of Jakarta. They provide Kindergarten programme, Primary, Secondary, and Diploma programme for their students, implementing the International Baccalaureate in all levels.
Within their green, spacious campus, GJS offers various after school activities such as choir, martial arts, science club, swimming, music and dances. All of those activities are supported by the comprehensive facilities in the complex, which includes a fitness centre, swimming pool, science laboratory, studio and a function hall.
For more information, visit www.globaljaya.com
8. Sekolah Perkumpulan Mandiri
Located in Menteng, Sekolah Perkumpulan Mandiri provides a perfect location for parents living and working right in the middle of the city. The area is easy to access and surrounded by big, tall trees, ensuring a relaxing environment for the students. Inside the school campus, they have comprehensive facilities, which include spacious classrooms, indoor gym, laboratories, music rooms and libraries.
SPM provides complete school programmes from Kindergarten to Senior High School while applying National, Cambridge, and GAC curricula. They are also accredited "A" by the National Accreditation Office.
For more information, visit https://spm.sch.id/index.php/en/
Each school has its own particular strength so it's up to you and your children's specific needs to decide which one is the best. However, if you are new expats living in Jakarta, you may need help choosing which one is good for you. For expats who need assistance in settling in Jakarta, including choosing the right school for their children, EMC Indonesia is there to help.
EMC Indonesia is a relocation specialist, helping expats from all over the world settling into Indonesia, especially Jakarta. Led by Esti McMillan, EMC Indonesia is ready to help expats with their relocation necessities such as finding a new house, finding a new school for their children, taking care of immigration complexities, and everything else needed to help you to live comfortably in Jakarta.
For more information about EMC Indonesia and their services, visit http://www.emcindonesia.com/