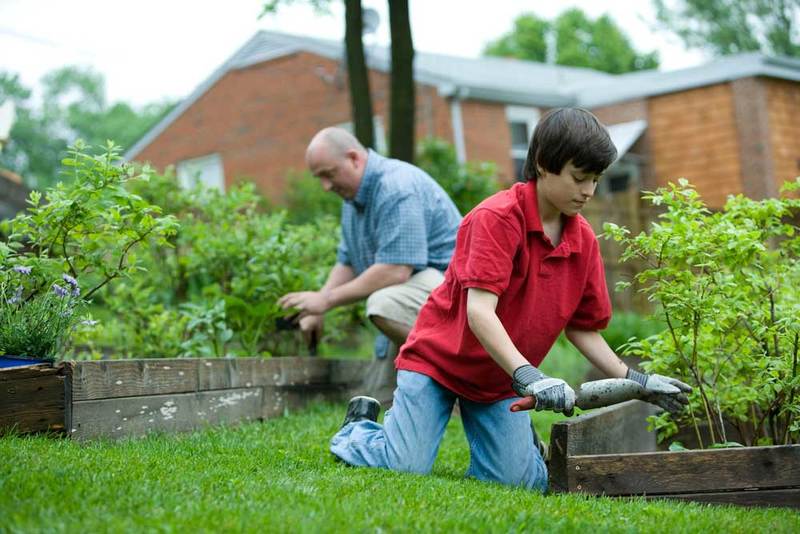 Education is surely one of the most essential elements to generate awareness and cultivate understanding on issues prevalent to our environment. But any plan of action for people, planet, and prosperity cannot be made without acknowledging the important connection between educational development and a sustainable learning environment. They are linked to the ability to transform pivotal knowledge into conscious action so students can become catalysts for future evolution.
That's why sustainable schools are important; we need to give students the educational program, physical place, and organizational culture to encourage the development of environmentally conscious global citizens. In this time of great change, schools must be places for creative thinking, sources of inspiration and starting points for developing a sense of awareness and responsibility. The journey to that goal begins with educating students in a healthy and sustainable environment.
Education on sustainability is an important approach to develop students with both the values and the motivation to build awareness and knowledge on sustainability issues and to take action. This also essential to develop students who are able to think critically, innovate and provide solutions towards more sustainable patterns of living for the 21st century.
Sustainable schools create an environment where teachers and faculty can cultivate a positive and progressive school culture. Teachers have more opportunities to devise unique learning opportunities and students benefit through increased participation and productivity and improved problem-solving and critical thinking skills.
Sustainable schools are the teaching tool that bring together environmental education and community engagement. These collaborative activities inspire all members of the school community, which creates a culture of continuous learning, growth, and development.
The following 6 tips can help teachers and school administrators create a more sustainable school environment and invest in our children's future.
1. Talk about it
Get the students involved in learning about the environment. Fill the school library with books that celebrate and share amazing things about the Earth and environmental movement leaders like Wangari Maathai, Rachel Carson, and William Kamkwamba. Don't wait for Earth Day; read kid-friendly articles about plastic pollution and climate change throughout the year.
Students feel most powerful and engaged when they can connect their own lives to what's going on in the world. Students can calculate a typical family's carbon footprint or study the "life cycle" of plastic.
2. Composting at school
Food waste is the biggest component of landfills, and when food rots, it emits methane (CH4), a greenhouse gas many times more potent than carbon dioxide (CO2). If we're serious about fighting climate change, then food waste has to become a focus. Maybe the school isn't ready or able to take on all the food waste from the cafetaria, but classrooms can easily be the way to increase the awareness of the students. As them to bring their own home-made meal and snack from home instead of buying single-use packaging meal/snack from the cafetaria.
Many options are available for setting up a compost at school: vermicomposting (worm bins!), installing big tumblers in the school garden or partnering with a local farm that takes food scraps.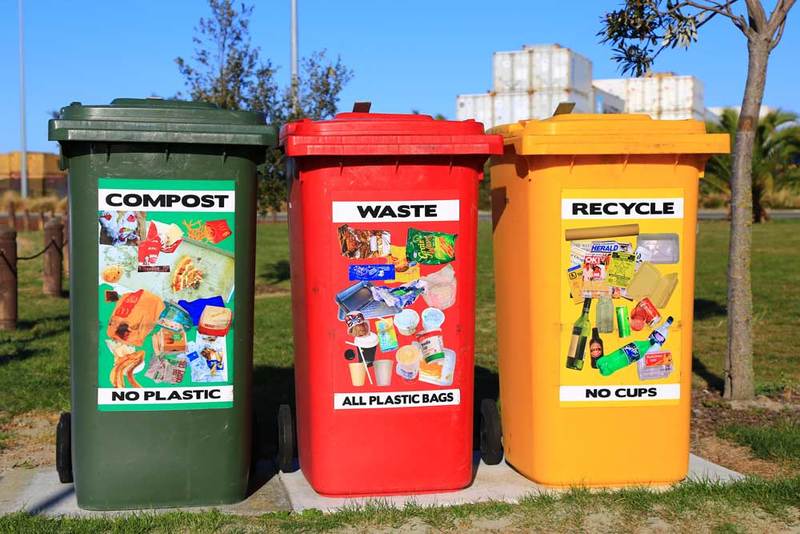 3. Reduce, Reuse, Recycle and...Refuse!
Hopefully there are schools in Indonesia who have proactively implemented separate waste bins and recycle the basics like hard plastic, metal, and paper. However we believe that many may not yet even bother to explain the basics of why and how we must segregate our waste to the students.
Each school shoulddiseminate to all the syudents, faculty and parents the basic information about what is waste, why we need to reduce waste, how we should reduce and reuse waste, what and how we can recycle and not be afraid to refuse things that we know will harm the environment (singleuse packaging, straws, plastic utensils, etc).
4. Creating edible gardens
Edible Gardenscan teach students not only about the science of plants, but also about food security, as what is harvested actually gets utilized in the cafetaria and other venues in the school. Even if schools don't have the space for a large garden, small plots tended by students or an afterschool gardening club can produce lessons about the environment and how it links to the food we eat.
Students in the garden club tend a small plot where they can plant fruits and vegetables; through regular opportunities for sharing, students learn about agricultural systems with the chance to taste dishes cooked from the harvested foods.
5. "Greening" your school campus
Many schools around the world have incorporated sustainable elements into their design, such as rainwater harvesting, solar panels, and energy efficient facilities.
This can also include building a green space around the school area that can be use to plant various plants and to do out-in-thenature class experiences.
In this way, green schools can become more than just the physical changes they make; they need to be accompanied by curriculum that supports learning about the reasons for the changes and offer students a chance to engage with the green components around the school to deepen their understanding about sustainability.
6. Get crafty with the left overs
Trash happens but before tossing those broken headphones or plastic bottlesor bottle caps, give a quick search on Pinterest or Google for creative ideas on how to repurpose them. Or just let kids get creative.Kids always have tons of ideas, active imaginations and love creating masterpieces which give a second life to what would otherwise be waste.