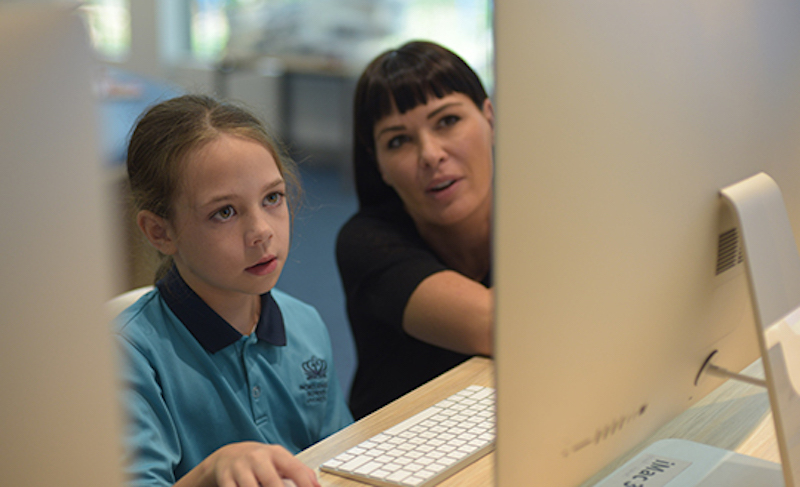 Learning has no limits at Nord Anglia School Jakarta, where the school offers an engaging learning environment to ensure every child loves coming to school. The students at this forward-looking school are members of more than just our own community, they are involved in a virtual learning environment called Global Campus, where they learn and interact with fellow students around the world within the Nord Anglia Education schools' network.
Global Campus is a personalised online learning platform that is exclusive to Nord Anglia students. The platform caters to students of all ages and includes projects for self-directed learning as well as activities which can be undertaken with the support of teachers and parents. The programme enables children to apply and extend the learning to a range of engaging activities, challenges and competitions. Nord Anglia's team of experts monitor all online activity so a child is always in a safe and secure online environment.
As it is available to all Nord Anglia schools, it provides global opportunities for learning collaborations and inter-school competitions for 67,000 students from 69 Nord Anglia schools in 29 countries. Nord Anglia Education is in partnership with world-leading institutions such as Massachusetts Institute of Technology (MIT) for their STEAM collaboration programme; The Juilliard School for their Performing Arts programme; and UNICEF for their collaboration programme in Global Development.
At the Nord Anglia School Jakarta, one of their priorities is to support all of their children from the youngest in Nursery to those at the end of their Primary education in Year 6/7 to benefit from the opportunities on offer via Global Campus. The children belong to a huge world-wide family of students who are able to participate in Global Campus at an age-appropriate level as outlined below.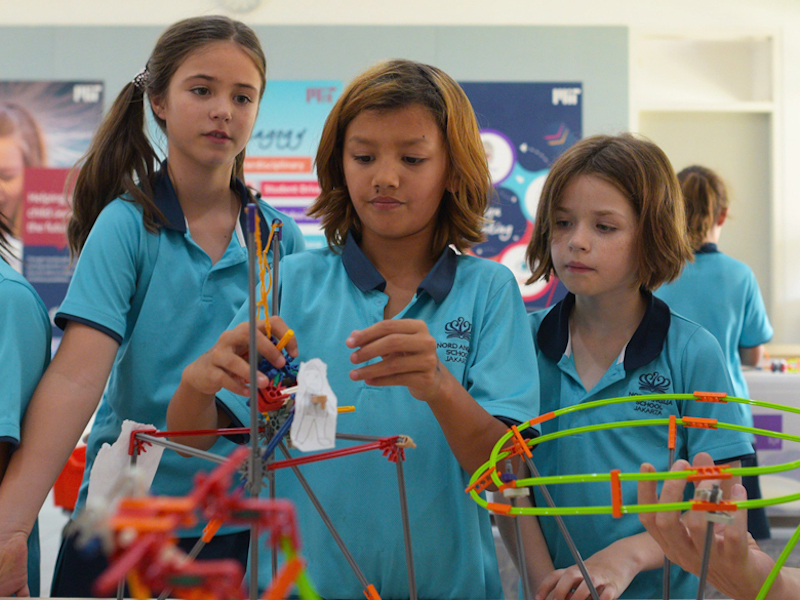 STEAM with MIT

The STEAM challenges on the Global Campus website are very high quality and utilise Nord Anglia's connection to MIT, the world's leading technology school. This year, the students are being challenged to create innovation for space travel and life in space, working closely with MIT's Space Exploration Initiative. Children in Years 4-7 have already learnt how to use the design cycle, test materials for their properties and draw technical drawings of their inventions to be used in space.
The children also created their own Rube Goldberg machines and, as with all the Global Campus challenges, were able to post their videos and pictures to the Global Campus website.
Home-learning activities

There are many Global Campus challenges and activities that NAS students can do at home:
• The MIT home labs, in the STEAM section, are an opportunity to carry out science experiments with items from home, and a new challenge appears every two weeks.
• The social impact section is linked with UNICEF and extends the children's learning of the UNCRC and the UN Goals for Sustainable Development through developing empathetic understanding, advocacy, and activism.
• The expeditions section has activities that the children might try to do at home, including creating biodiversity in their garden.
• There are numerous activities and challenges that are engaging, fun and exciting for children to participate in, and new ones are added every week in the Global Campus online platform.
Story Sacks
Junior Campus is an area of Global Campus for children under the age of 8. One of the activities here is Story Sacks: stimulating activities based around specific storybooks. Each book has activities that develop the whole child through their natural curiosity and imagination. All these challenges are away from the screen and are planned by teachers. Ms Stephanie, one of the NAS Nursery teachers, has created one for the platform. A new Story Sack is introduced each week, and there are plenty of tips for parents to help support and extend the child's learning and development at home.

Writers Corner
For the older students there is Global Campus Core. These challenges and competitions are mostly delivered through lessons from the NAS teachers, but there are also lots of ways families can support the activities at home. One competition that Years 4 to 7 are taking part in right now is the Creative Writing Competition. The objective is to create a biography of a 'Climate Rebel' in the style of 'Good Night Stories for Rebel Girls', including an illustration.
Not only can the children earn badges, like they can for every activity on Global Campus, but they can also win the chance to have their writing and illustration appear in the Nord Anglia Creative Writing Anthology.
Nord Anglia students are at the heart of every aspect of Global Campus. The programme provides a tremendous global experience and network for all our students at the Nord Anglia School Jakarta.

To learn more about Global Campus at Nord Anglia School Jakarta, please click here or contact [email protected] .