It's never too early to start thinking about tomorrow and to make sure it's going to be better than today. At Global Jaya School (GJS), students are encouraged to discover their passion at an early age and to continuously pursue it. It's the school's role to sharpen their academic skills and introduce the power of global engagement, leadership and cultural immersion – in order to prepare them for a better future.
Meet Alisya Reza, a Year 12 student who represented GJS and Indonesia in the final round of World Scholar's Cup (WSC) last year. WSC is an international team academic competition where young scholars from all over the world debate, write argumentative pieces and learn different topics related to current global issues. The regional selection process began in Jakarta, followed by the global round in Bangkok, and the final round – also known as Tournament of Champions – at Yale University in New Haven, Connecticut.
"There were various fun activities held during the Global Round: from scavenger hunt and Scholar's Show to Scholar's Ball, and of course, the main event, Debate competition. We were given six subjects to cover, namely Science, Social Studies, History, Literature, Art and Music as well as Special Area, which was Crime and Justice. Each theme was designed to provoke critical opinions and arguments from every participant," said Alisya.
Together with teammates from Australia and China, Alisya's hard work paid off. Her team secured fourth place at the Tournament of Champions, defeating hundreds of participants from more than 50 countries.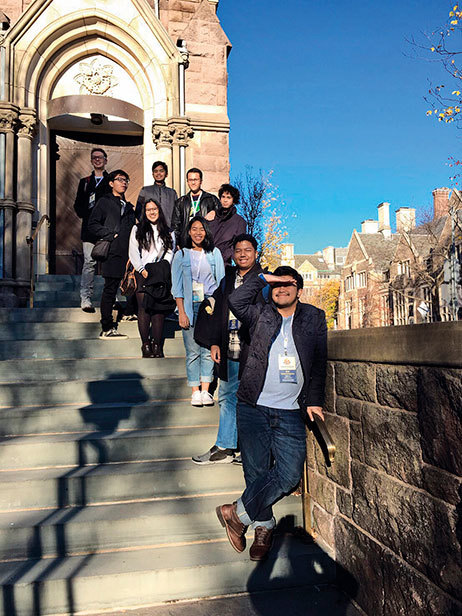 "It was really a nice experience for all of us. I learned so much during the event, met many amazing people and made new friends from all over the globe. The World Scholar's Cup really taught me the beauty of being a part of the global community and why it's important to sustain friendship with people from other parts of the world. Although it was mainly an academic event, every single part of the experience was very enjoyable and the subjects exciting. It was definitely not obscure, boring or anything like that. Another highlight of the event was that we got to explore Yale University. We attended a Yale students panel discussion organised by Yale International Relations Association, where we could ask students there their experience attending one of the best universities in the world," she said.
At any rate, Alisya's participation at the World Scholar's Cup surely adds to her growing list of achievements. In 2015, she took part in Harvard Model Congress Asia (HMCA), a global conference where international high school students learn and experience government while playing the roles of officials in the United States government and several international political bodies. "HMCA really focused on individual debate motions, engaging participants to think like US leaders in addressing a variety of global issues," recalled Alisya.
Having been exposed to prestigious international events, Alisya came home with improved academic skills and boosted self-confidence in public speaking and diplomacy. These achievements, she said, were all thanks to the support from her school.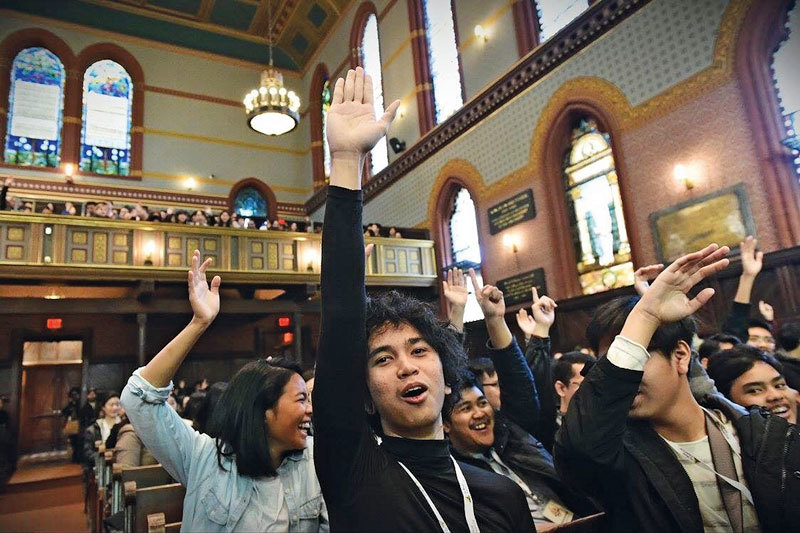 "I think immersing in the international community means a lot right now and GJS emphasizes that really well. GJS is a welcoming and supportive community that allows you to find your passion and channel it by partaking in various extracurricular activities after school. I definitely encourage other students to make the most out of our high school years by exploring our skills and passion. By far, GJS is the perfect place to do so," Alisya concluded.
Global Jaya School
Emerald Boulevard Bintaro Jaya Sektor IX
Tangerang 15224 Indonesia
T: +62-21 745 7562
www.globaljaya.com