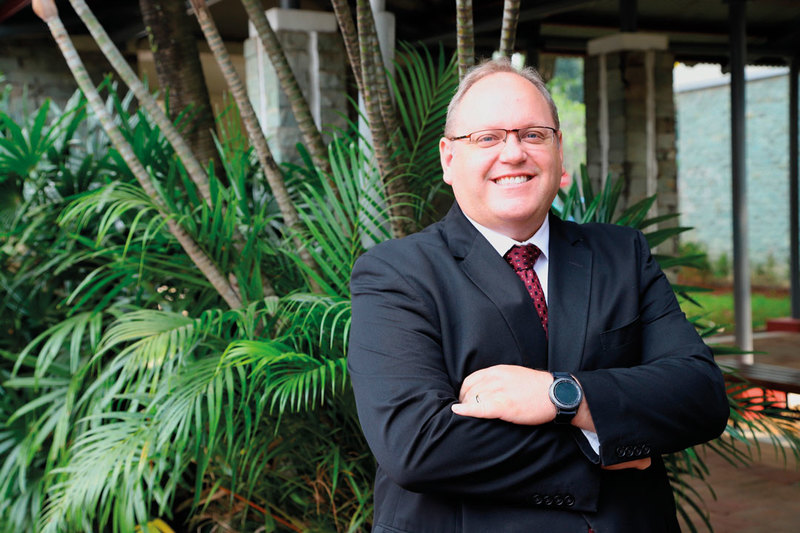 Among the most prestigious intercultural schools in Indonesia, Global Jaya School (GJS), is a three Programme International Baccalaureate World School. NOW! Jakarta spoke to the Head of School Cory Carson to get a thorough understanding about the curriculum and what the school has to offer.
What does it take to run an internationally oriented, academically and globally competitive school like Global Jaya in 2019 and beyond?
Dedication of stakeholders! Our strength as a school, and the reason for our ongoing success is anchored in: a shared purpose, defined by our mission and vision, a shared belief that the IB continuum of programmes provides learners with the skills, knowledge, attitudes, and attributes that are required to overcome the challenges they will face as students and global citizens, a shared commitment to provide every student with a well-rounded educational experience ensuring their academic, artistic, athletic and social-emotional growth and enrichment.
What are some of the key educational features unique to Global Jaya that can't be found anywhere else?
We support our students in embracing their cultural identity and language while providing opportunities to integrate into an Indonesian cultural experience. GJS supports our language learners by offering Mother Tongue support in English, French, Korean, Mandarin, Spanish as well as offering Bahasa Indonesian at the native and non-native levels. Our learning continuum emphasizes awareness of real-world issues that range from local to global in scope and depth. Students are engaged in community service activities that have a global impact, such as participation in the environmental initiatives 4Ocean and Earth Project, hosting school-age children in collaboration with the United Nations High Commissioner for Refugees.

Furthermore, Global Jaya School regularly represents at conferences such as Model United Nations and World Scholar's Cup, where our students come face to face with new cultural contexts.
Many are still unsure of the distinction between the IB curriculum and others, and if it is suitable for all children. Can you explain more in accordance with Global Jaya's implementation of the system?
The Primary Years Programme (PYP) focus is to develop the whole child as an inquiring learner, both in the classroom and in our community. Each classroom, with expatriate and Indonesian team teachers, integrates local, national, and international perspectives. This unique PYP Bilingual Framework, allows student-driven, inquiry-based learning experiences that focus on student agency, collaboration, and self-management.
The Middle Years Programme (MYP) emphasizes the development of creative, critical, and reflective thinkers and students are encouraged to make connections between traditional academic subjects and the wider world.
The Diploma Programme (DP) maintains its commitment to a broad and balanced curriculum by offering a variety of subject choices across languages, humanities, sciences, maths and arts that allow each student to follow their passion while ensuring they receive a rigorous, well-rounded college preparatory education.
The IB continuum, as expressed through the framework of the curriculum described above, is unique because of its academic and personal rigor. We challenge each student to excel in their studies and their growth. In our students, we aim to inspire a quest for learning throughout life that is marked by enthusiasm and empathy.
Do you have any message for our readers, particularly young parents out there seeking the right school for their children?
The greatest testament to the success of Global Jaya School programmes comes directly from our alumni. Our graduates regularly speak of how well prepared they were for the rigors of the university experience. They understand the value of collaboration and appreciate cultural differences. They also know how to manage their time and are aware of how to deal with stress and emotions. Moreover, they are not hesitant about volunteering for service activities and have a better sense of self-efficacy than many of their peers, and most importantly they are acutely aware of the importance of high ethical and moral standards regarding their behavior and academic integrity. Graduates attribute this success to the international education (IB Curriculum) they earned while at Global Jaya School.