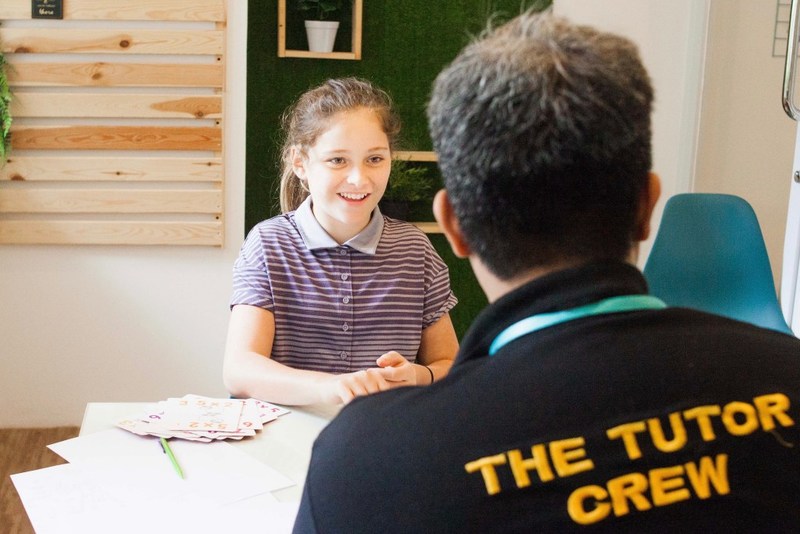 The last several months have been a difficult time for us all. The many restrictions that have been implemented to contain the novel Covid-19 virus had a tremendous impact on the day-to-day lives of people around the globe. Countless students have seen their regular classes turn into online learning class environments. The start of the new 2020-2021 school year still saw most schools across Indonesia closed. And the second round of PSBB in Jakarta gives little hope that schools will be able to reopen soon.
Schools and teachers have adapted to the situation and have improved their online learning activities tremendously over the past few months. But for many students, it gets more and more difficult to deal with the fact that they can only interact virtually with teachers and their classmates. Often this frustration affects their motivation and performance. Many parents are more and more overwhelmed with the task of coaching and motivating their kids.
If you experience similar situations at home these days it might make sense to think about hiring a private tutor for your children. Charmaine Heilijgers and her team at Jakarta based tutoring center A for Effort are set to support students, especially in these difficult times. Regular sessions with one of the tutors at A for Effort not only boost a student's Science and Maths skills, they also help to compensate what Zoom meetings between teachers and up to 20 students are lacking. Adéle Beuthe, mother of Year 3 and Year 6 NAS students has shared that her daughters "look forward to tutoring twice a week. Their tutor at A for Effort is professional, patient and punctual and makes learning Math fun. The tutoring has given them the confidence to participate in their online school Math classes and they are able to complete their school assignments with a better understanding."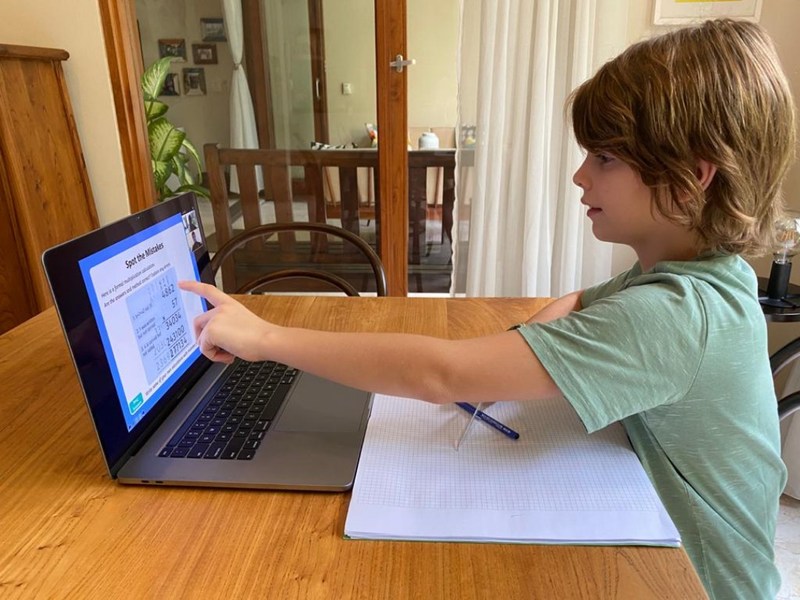 Here's how you – and your children – will benefit from a tutor especially during the current time:
A tutor helps overcome learning obstacles
For the biggest part of the past seven months your child had to basically learn and develop alone, without the instinctive exchange with his or her classmates. Especially the social interaction with other children is left to a minimum but the pressure of school is still there. That's not an easy situation for self motivation and practicing and getting prepared for tests. Together with your child, the tutor will define the areas where your kid needs support and what motivates it to learn. As we all know, the best motivation is good results. And they will be there soon. As Ellie, a JIS 11th grade student has expressed it: "A for Effort has continued to be a great help, even online, as they help me get my work done efficiently and effectively. My grades are truthfully better than ever".
A tutor creates an individualized and customized learning experience
The simple truth is: No two students are the same. A school's online classroom learning is likely to adopt a "one size fits all" approach, which may not work for everyone. The tutors at A for Effort will examine what kind of learner your child is and will adopt the sessions accordingly. If you and your child wish, the tutor also gets in touch with the student's teacher to combine their insights and feedback in the learning program.
A tutor provides one-on-one attention plus confidence training
It's one of the most obvious benefits of tutoring, also during normal times. Of course, online classroom learning is a fantastic alternative during a pandemic. But for students who are shy or feel uncomfortable to speak up there is a chance to get lost in the crowd. Tutoring sessions at A for Effort are private or semi-private to ensure that the tutor can focus on the specific needs of the students. The abundance of time and attention can help bring the best out of your child since they can learn at their own pace while receiving feedback and praise from their tutor. With this backing, your kid will feel much safer to speak up and demonstrate his or her skills.
Sounds good? As a NOW! Jakarta reader you can get up to 15% off all lessons for the entire 2020-2021 school year if you sign up before October 31, 2020. Just mention "NOW Jakarta Special" when getting in touch with A for Effort via WhatsApp (0819 11001203) or email [email protected]
---
About A for Effort:
A for Effort is a Math and Science tutoring center that caters especially to the needs of students attending international schools in Jakarta. What makes A for Effort special is that the tutors don't follow a standard approach. Every lesson is prepared individually according to the specific needs of each individual student. If the student and the parents wish, the tutor gets in touch with the teacher regularly to provide tailored support. Parents, as well as students, receive detailed monthly progress reports in addition to lesson updates per session. Additional personalized feedback is only a phone call away. All tutors at A for Effort are qualified Math and/or Science tutors with University Degrees in Math Education or Engineering. Most of the tutors have studied abroad and all speak English fluently. Tutors at A for Effort follow a training program to ensure that they can adapt to the dynamic teaching style of A for Effort, providing a guaranteed level of quality amongst all tutors. Tutoring lessons can be followed through online Zoom sessions or at A for Effort's own inspiring classrooms located conveniently in South Jakarta. Home sessions can be requested depending on availability and location. Briettney Day, mother of Grade 1 and 7 students at JIS has shared: "A for Effort has changed my 7th Grader's outlook on Math completely! She is now getting mastering marks, and if there is ever a question she can take it to her tutor. We enrolled our 1st Grader as well, and she is thriving and absolutely loves her tutoring sessions! It's something she looks forward to as learning is made fun."
---
About the Founder: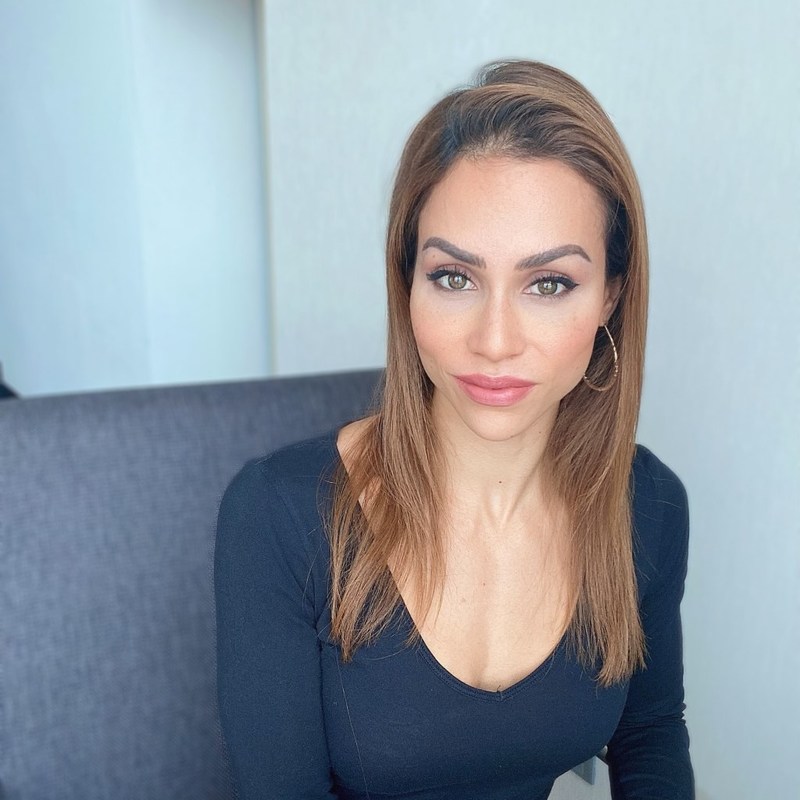 Charmaine Heilijgers grew up as the daughter of expat parents, having attended international schools in various countries throughout her childhood. Having spent many years attending, and eventually graduating, from the Jakarta Intercultural School (JIS), she was aware of the high expectations and workload of being an international student. After returning to Jakarta as an adult, Charmaine identified that current students were facing the same pressures she had as a student. This led her to establish A for Effort which focuses primarily on helping students attending international schools through private and semi-private tutoring in two of the most requested subjects, Math and Science. Her expertise and knowledge of curriculums of international schools has helped A for Effort grow into a high-quality and well respected tutoring center in Jakarta.