The International Student Exchange Programme at Sinarmas World Academy (SWA) has grown by leaps and bounds, helping open up opportunities for students to learn about the international community. Over a ten year period, the intercultural school has partnered with six schools in four countries and engages students through rich, global learning experiences in China, Japan, South Korea, and Australia.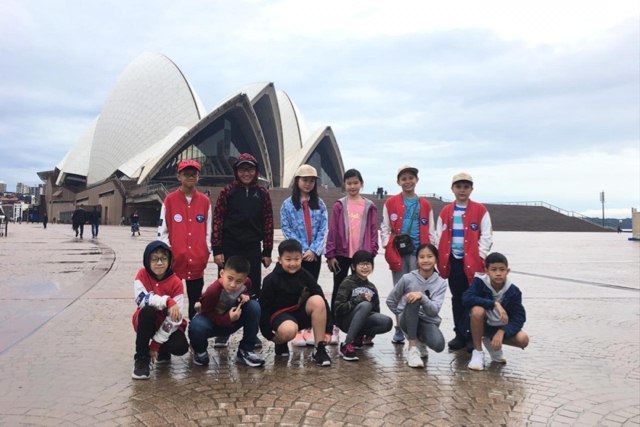 Through partnerships with schools around the world, students learn an array of cultural perspectives as part of the school's commitment to student excellence with its focus on international studies in an increasingly connected world. As students are immersed in different school systems, they achieve a broader knowledge, not only about the country they are in, but also about their personal strengths. Exchange students allow to adapt with multi-faceted learning approaches and different types of people.
SWA students, as young as nine years old, travel without their families and experience new challenges outside their comfort zone. They learn to sharpen their communication, analytical, and problem solving skills, as well as adapt with different environments. Through this programme, students could achieve a great sense of accomplishment from increased self-confidence, maturity, to self-discipline.
The knowledge, skills, and attitude developed from the completion of the international exchange programme allow students to face challenges in familiar or foreign environments. This allows them to respect different cultures, initiate solutions, and build good social relations that can lead to lifelong friendships. Their exposure to multicultural environments enable them to become flexible yet strong citizens, who can bring a positive change to the community.
This year, SWA formed new ties with two schools in Sydney and Gold Coast as 12 elementary students from Grades 4 and 5 spent their time in both schools while making new friends with different nationalities. They also took part in different fun activities like sandboarding, swimming with sharks and rays, fossicking, and cooking which became a great experiential learning trip for SWA's students.
For more information, please visit our website at www.swa-jkt.com