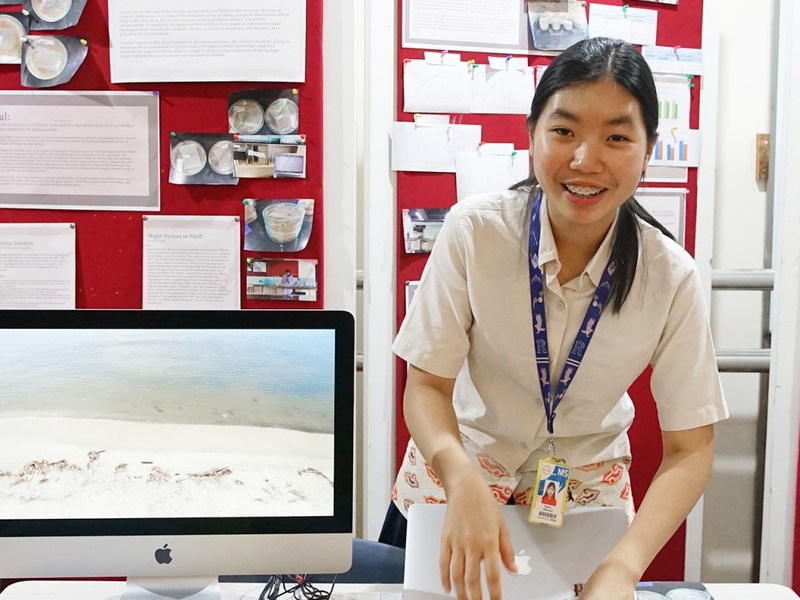 The innovation of Sinarmas World Academy (SWA) students is ushering as three 10-grade students received the funding from the International Middle Years Program (MYP) Innovator's Grant event organized by the International Baccalaureate Organization (IBO). Bringing their personal research on different categories of science, three of four Indonesian student representatives namely Rania, Chris, and Leon secured USD 10,000 funds to develop their knowledge and skill for the future of education in Indonesia.
Rania's concern about plastic waste made her research on the plastic decomposition process using mushrooms successfully garnered public attention. Rania analysed how fungi can change polymers into biodegradable products that can be used in agricultural activities that also have the potential to be used as an alternative food source.
"My research focuses on plastic degradation by utilising the mechanism of fungal breakdown that converts polymers into compounds small organic material in which is then be absorbed and assimilated by the fungus. Through this research, I hope humans can be one step closer to eliminating plastic waste," said Rania, one of the finalists of MYP from 10-grade students at Sinarmas World Academy.
Similar to Rania, Chris has a great passion for solving the environmental problems caused by plastic waste and non-renewable energy. His interest is inspired by synthetic biology and bioengineering. Served his role as Chair of the group BioBuilder's research at SWA, Chris further investigated combining elements of plastic degradation by bacteria and biological fuel cells, to make single used plastic as a fuel of power plants.
"Most of the Indonesian rural areas are experiencing electricity supply difficulties. However, there is a lot of plastic waste. Through this research, I hope that plastic can be the energy source that can provide electricity in a cleaner and sustainable way while reducing plastic waste in a rural environment using applied technology," Chris explained.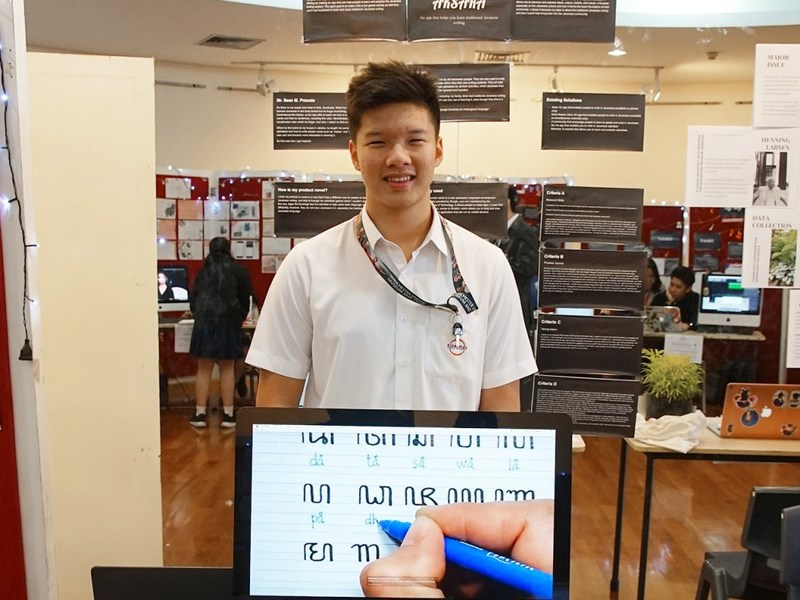 On the other hand, Leon another fellow MYP Innovator's Grant winner have concern for Indonesian culture and culture which led him to develop technology that could preserve the local language. SIJI, a Javanese language learning application that features the old script of Kawi language is based on his concern about the loss of native local language in Indonesia
"With the growing strength of globalization and modernization, many ancestral cultures are forgotten. Through SIJI, I hope to preserve the Javanese culture and its writing system. Using iOS, learning is fun and easy. I hope everyone can use it, including non-Javanese and non-Indonesian people who want to learn Javanese, characters and its arts behind the language," Leon said.
MYP Innovator's Grant is a funding platform for international students to enrich their skills and experience in growing into leaders, innovators, and entrepreneurs who care about the world and social problems. Selected research will get funding for further development of their innovative works.
"We believe young people can positively change the world through their ideas and actions. MYP Innovator Grant is a helping hand for young innovators around the world, so they have the tools they need to answer and offer the solution of local, national, and global challenges," Director-General of IBO Dr. Siva Kumari said.