The "Indigenous Communities" trip for the JIS Middle School Extended Study Program was designed specifically with an emphasis on community service learning.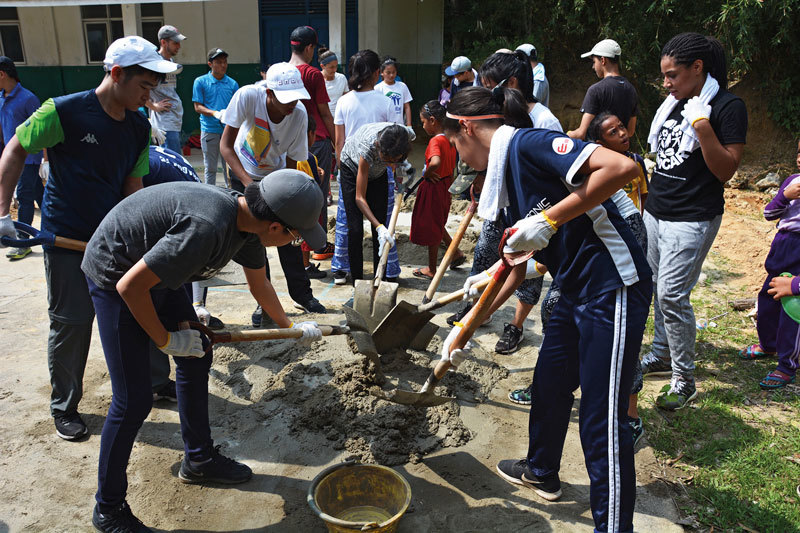 For the past seven years, up to 50 students plus their teacher chaperones have flown into Batam, taken a bus to the ferry terminal and climbed aboard local long boats to reach Telunas Resort (www.telunasresorts.com) where they spend a school week learning about indigenous lifestyles, and explore 'sustainable living' topics in the Riau Islands.
The wonderful team at Telunas has vast experience with school groups and private guests alike, arranging opportunities to connect with the local community through community development projects.
The service learning component offers a variety of important life lessons and allows students to learn valuable skills (including how to use shovels, wheelbarrows, hoes, and how to mix and create cement by hand, or painting a mural for a primary classroom) while also engaging with members of the local community of the various islands in the region.
This year's project led us to Pulau Buluh Patah to help an elementary and middle school create a foundation for a new wall. While many of the students are frequent participants on community service programs, this experience can be an introduction to others to the strenuous, yet satisfying, rigors of manual labor!
The students also arrive prepared to play fun and active games with the school children which helps in building bonds and create happy connections between island residents and their visitors.
Eighth grader, Amanda Nuzzo, one of the participants on this year's trip writes, "This was my first time helping out a community for a great cause but when doing the community service I learned that people that live in the Riau Islands don't have any appliances which can help cut the time for creating cement. When playing with the kids I learned that the children have very little yet they live lives to the fullest. I believe that this kind of activity is more valuable than us middle school students believe it is. Helping with the community service and watching the kids help us out, made me realize that there is more to life than just an electronic device. This trip helped me understand that there are more things going on around me, I learned how to communicate with my peers and I learned how to always try my best. Doing the community service prepared me to do more service in the future because when witnessing the look in the children's eyes, it made me feel like I was doing something important for the community. When doing community service I feel like I am doing something that can help people for a lifetime without having to get something back in return which made me enjoy the experience even more."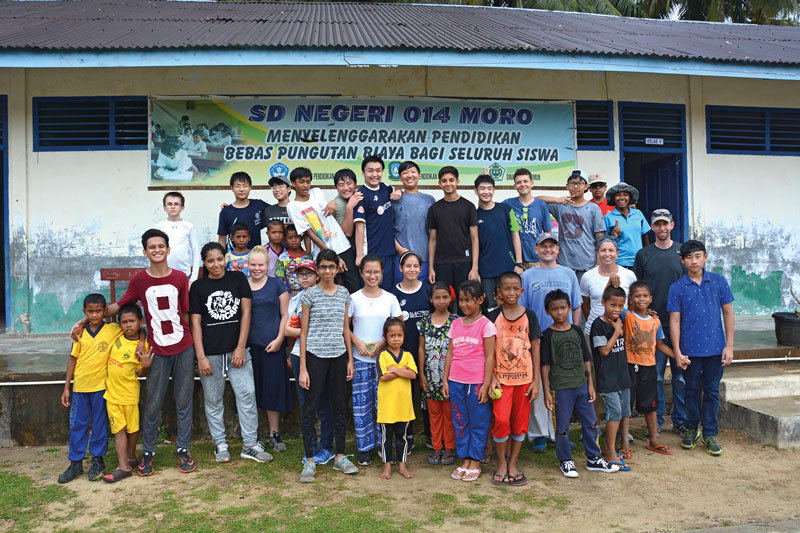 The JIS middle school looks forward to our continued collaboration with Telunas Resorts and is eager to learn where we will be headed next year for another session of service learning.
Text by Michael Westberg, JIS MS Teacher and Trip Leader