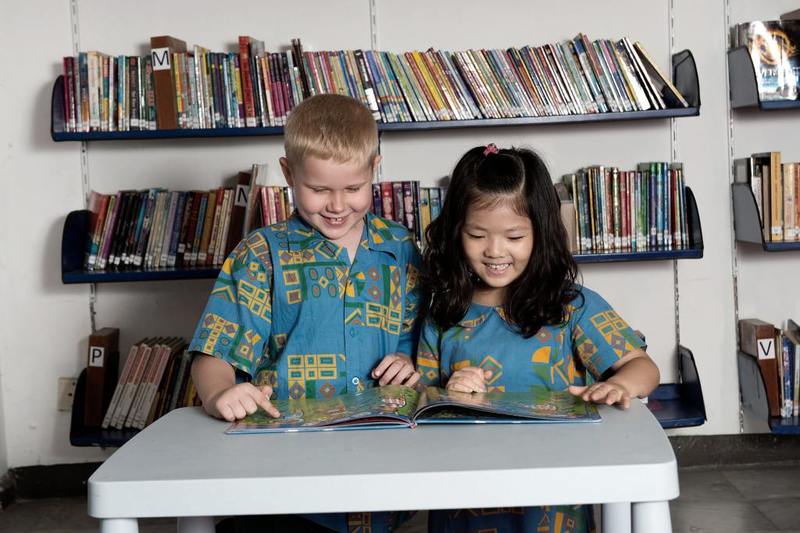 Global community across the world just celebrated International Literacy on 8 September 2020. Day Early literacy skills are the roots of reading success - and it is never too early to plant the seed. Reading for, and reading together with children, even from birth - is highly recommended for the mastery of literacy skills.
By the time your child is at the basic reading level, it is crucial to foster their interest in independent reading. The National Reading Panel, the group of reading experts assembled by the US Department of Education has stated in their report about the importance of shaping the reading culture, especially independent reading as a foundation of success that helps many to navigate their lives in the future through literacy.
According to the Ministry of Education and Culture, The National literacy index is at 37,32 per cent in average which is classified as low. There are nine provinces in Indonesia ranked intermediate level on its literacy index while 24 provinces are categorised low. Hence, literacy and reading skill needs to be improved for better education.
One of the intercultural schools in Jakarta Australian Independent School (AIS) constantly hones the reading skills to all students through its independent reading programme. In addition to the strong curriculum that prioritises multi-language learning, AIS students are well equipped with access to an extensive library and electronic reading facilities offering different genres suited to their reading interests and ability.
However, dedicated teachers and specialists are the keys to Independent Reading as educators are constantly assisting and encouraging students to enjoy independent reading.
While the word "independent" is the core aspect of the activity, it is only through the right guidance and motivation that students will further excel in their reading skills. Book and text discussions greatly enhance achievement, as do strategic interventions and monitoring by experienced, well-qualified teachers.
Working together with parents, reading homework is assigned as a way for child-parent bonding while also increasing collective literacy skills and reading habits that greatly develop reading skills and confidence which is all parents need to do during distance learning despite the restriction to go to school amidst the pandemic.
AIS has fully invested, not only in terms of resources but also with teacher training and the employment of teachers who understand the process of reading skill development and who have a passion for teaching. While many students across Jakarta have been studying from home, it's very crucial to develop their independent reading skills to motivate them to keep on learning outside the conventional classroom.