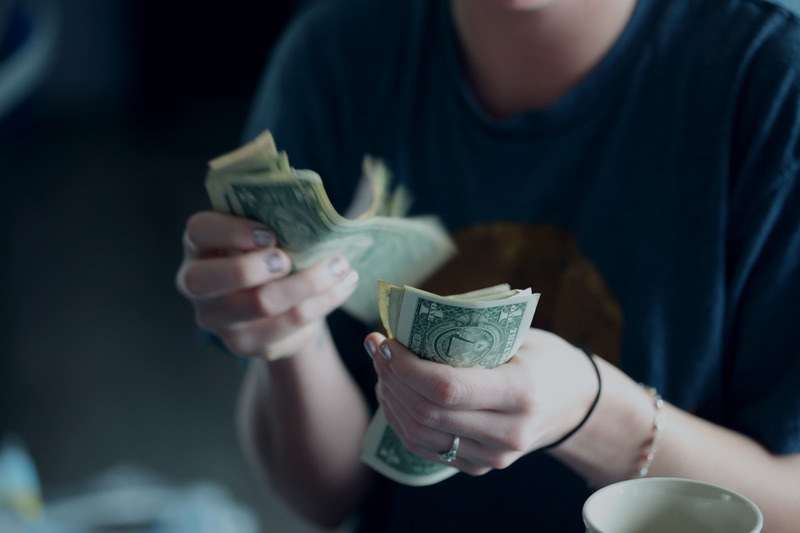 You probably are an example of most current young people's life, like Karina an in the late 30s years old attractive female who has spent her career of more than five years in a leading marketing agency company in Indonesia. She worked her way up as a junior staff and now she's in the senior accountant executive position, handling big clients and having good networking with great professionals. She likes travelling, before Covid-19 pandemic outbreak, at least once a month she let herself for a weekend getaway and traveled to a number of holidays abroad in a year.
Or, 26-year-old David who owns a coffee shop in Bandung. He started his business two years ago together with his friends and he is now expanding his business by concepting franchise of the coffee-shop. David likes to cycle and joins bicycle clubs. He also collects bicycles and currently has more than five imported and branded bicycles which some are limited editions.
Karina and David are the upwardly mobile segment profile illustrations who contribute to the growth of the established middle class and affluent in Indonesia. The potential for growth from this segment is quite high, 2,5 times predicted in 2030 (from 50 millions to 127 millions). Based on Boston Consulting Group's Asia's Next Big Opportunity survey stated that 75% from the affluent segment derived from the middle class who have experienced upward mobility in the past 10 years, who get wealth from their income as salaried professionals or business owners.
This segment is at a time when they are looking for patterns in planning their finances well. They often have a Latte Factor, which is a small but routine expenditure that can accumulate to be large over time to meet lifestyle desires, such as buying cups of coffee everyday, shopping various snacks, topping-up electronic money and many more.
Generally, this Latte Factor occurs mostly among middle and upper millennial groups because this generation is already accustomed to technological sophistication, coupled with the easier access to various needs and lifestyle trends through gadgets, which can also lead to peer-pressure or fear of missing out which makes they find it easier to spend money for their desires without further thinking about their financial needs and planning. Meanwhile, they also have an obligation to fulfill financial responsibilities, responsibility in helping parents' or family life costs, moreover those who are married also have to plan their children's education preparation in the future, health costs and others.
"They, who are often referred to as the upwardly mobile segment, are projected to be half of Indonesia's workforce by 2025. This segment will become the backbone of the nation and can determine the level of prosperity of the nation in the future if they can manage finances well. " explained Michellina Triwardhany, the Deputy Director of Danamon Bank on a webinar as a source of financial solutions for upwardly mobile segments.
Bank Danamon also researched upwardly mobile segment as its target market can be found in Indonesia in the age range of 25 to 35 years where their income or salary is on average more than IDR 10 millions. This segment has ambitions to be more successful, have a great curiosity and like to follow the latest lifestyle. This was captured by Bank Danamon as a potential for how to meet the needs of this segment, especially in managing finances to meet the needs of life but still be able to enjoy life.
A content creator and entrepreneur Ario Pratomo or well-known as Sheggario said that most of Indonesian people live in the culture of staying long with their parents even those who are already married. While sandwich generation lives in between they have to provide for their own family (married with or without children) and their parents. The burdens and responsibilities make them struggling to achieve financial freedom. According to him, although they believe that helping parents will give their own blessing, they also need to have good financial planning. They must also break the chain of habits that interfere with that planning.
But, Ario added, knowing and understanding the financial problem is very important before designing proper financial planning. After that, those who have a partner in life or plan to marry should have to uphold openness with a partner or prospective partner, good communications and equating the vision and mission of financial planning. As he said, "Anyone who holds financial control must be based on the agreement of both parties."
No less important is that we must be careful in finding sources of financial information, such as through podcasts.
"Saving little by little is also very important because in the end it will be collected a lot. At Bank Danamon there is a regular investment plan program where customers can save IDR 100,000 or IDR 200,000. Don't look at the value, it's the same thing when we buy coffee at a prestigious coffee shop we often do not see the price. It's actually a habit and we have to be more conscious about our spending. We must also be able to distinguish between needs and desires. We can fulfill both because we really need to enjoy life, but we must also have plans for today and also plans for tomorrow. So all those decisions have a track record. And no less important is to be mindful. We also have Danamon Optimal " Michellina Triwardhany said.
She also stated that through Danamon Optimal, customers get a series of products designed to meet financial needs complemented by Bank Danamon's digital banking services consisting of the D-Bank application, Danamon Online Banking internet banking, and the D-Card Mobile application for credit card management.
"We also enrich Danamon Optimal with added value that is in line with the needs of the segment such as the Danamon Optimal Seminar Series, which can provide provisions for customers in optimizing financial management. We will also collaborate with leading partners in the world of e-commerce and retail to present attractive promos and discounts for customers. We present all of this to make it easier for customers to take control of their finances." added Michellina Triwardhany.