Five years ago, I noticed my then-fiance carrying a new purse. It reminded me of Issey Miyake's Baobao bags, which seemed to be a "must have" a some years before that, because it was made of a specially produced material and used repetitive patterns. However, this purse seemed more complex, so I knew it could not have been by the same designer. Later I learned that it was a product of the local homegrown brand Byo, designed by a young Indonesian designer Tommy Ambiyo Tedji. The purse was Byo's classic clutch of the brand's Alchemy collection.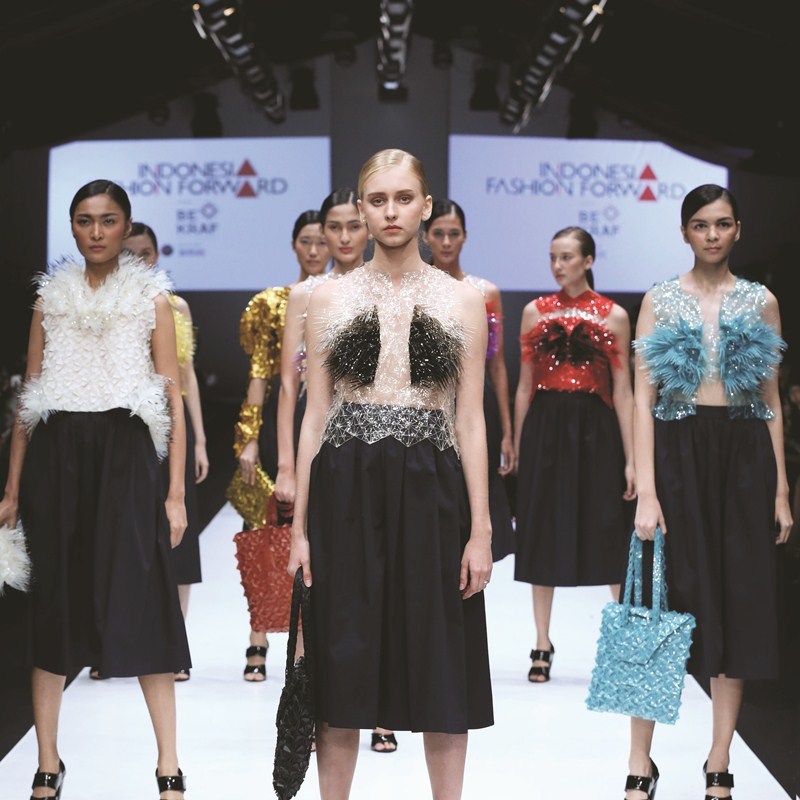 Tommy, a 2008 graduate of the Bandung Institute of Technology's product design program, had always wanted to design bags. However, when he was working as a visual merchandiser at Alun-Alun at Grand Indonesia, Jakarta, he noticed that there were already many brands for conventional bags made of leather or canvas. So, he chose Dupont's revolutionary Tyvek material, a waterproof and tear-proof material that has and highlights the wrinkling properties of paper, which is usually used for heavy duty and waterproof envelopes like those used by Fedex. Tommy wanted to feature something new in the accessories market. He launched it at the March 2010 Brightspot Market. It became the essence of Byo's brand: experimental fashion bags.
The name Byo came from Tommy's middle name, Ambiyo, which comes from an Islamic scripture, signifying The Prophets and their prophecies. The abbreviated Byo could also signify "by your own". Eventually the concept of Byo was bags with sci-fi influenced designs. "To achieve that, we had to take a very experimental approach with lots of trials and errors, because I didn't want my bags to be like anything on the existing market," Tommy explained. Indeed, Byo's products were very distinct. They were even very different from Issey Miyake's Baobao bags, both in terms of form and construction.
Byo's Alchemy collection, which was launched in 2014 and is still in quite high demand today, is Tommy's biggest success. The signature modular textile geometric design took Tommy two years to explore and develop. "A study in sacred geometry. By splitting a triangle in half and re assembling the discarded parts together again, a familiar pattern appeared. Resembling a floral shape, giving it a new life. A sort of alchemy. Turning something out of nothing," is written in Byo's website about the collection. He continues to explore new geometric ideas and designs with the same modular weaving technique, which he calls "modular textile". He explains, "My work revolves around that and my job is to find new geometric designs that can be applied to the modular textile system." Until now, his Alchemy collection is still being sold.
Tommy draws his inspiration from various sources, including science fiction, science, nature, design history, and even art. He is also aware that just as important is research and exploration. "Solid research and exploration will set you apart from the others," he reminded us. As a result, for Tommy business has been good. "We survived by always offering new innovations every year and keep the classic beloved design available as long as there is demand, and also by being true to our core helps us differ from the other brands," he said. He has also been cautious to always patent all of his designs. In 2013, when he finally succeeded in discovering and developing the alchemy module, he immediately went to the patent office to register his creation. Tommy has a managed to launch a new line based on a new module every year. In 2015 it was Kawung, followed by Hex Machina the following year, then Allegro in 2017 and Eclipse and Hauer last year. This year he is set to launch Anatomy.
Although he also designs apparel, for the moment he only sell bags. "I have much to master before we can produce clothing," he claims, although he has featured his clothing lines since the 2015 Jakarta Fashion Week. Other than fashion projects, Tommy has also been involved in art exhibitions. The latest was a Colorplan paper exhibition entitled On Paper, curated by Each Other Company at Rubanah, last year. "In the future I'd like to explore other fields like this," Tommy said.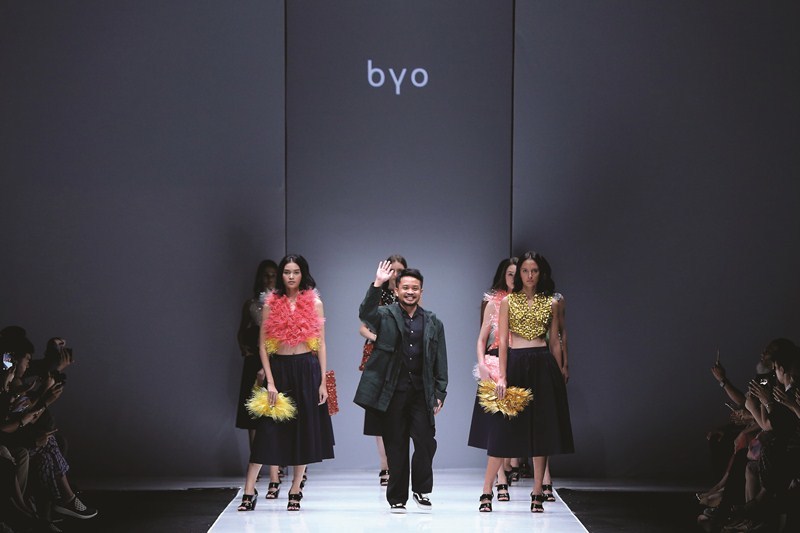 Heavily influenced by science fiction, thinking about the future seems to be always on his mind. "At the moment, I'm the only designer working for the company, but in the future I want Byo to be a hub for like-minded creatives to do experimental designs from multiple fields. I believe a community like that can create great designs for the future," he said. Although Byo signifies "by your own", it does not mean that Tommy wants to be on his own. His vision, approach and attitude signals Indonesia's great product design future