Kemang based artisan retailer Chic Market is currently hosting an Eastern market Festival to welcome Eid Al- Fitr which falls on 15 June. As part of the holiday festivities, it has launched a bazaar and fashion collection, inspired by Moroccan and Tunisian culture.
Five designer brands showcase its collection with variety of styles, offering a unique look for Eid Al-Fitr celebrations. These include A-Line by Mille, Salaga, Culture Edge, Marista Santividya and the inhouse Chic Mart collection. The collection was showcased at a fashion show from 7 to 10 June.
Each label has at least 12 pieces in its collection, each in vibrant colours along with accessories.
A-LINE by Mille showcased its modest collection featuring Middle Eastern tailoring in its sartorial kaftan dresses with Aladdin Punjab headpieces. Trio Imelya Saxan, Jacqueline Karyadi, and Nancy Prananda used Indonesian ethnic fabrics with checkered sarong patterns, in its oversized cover-up pieces.
"The crashed pattern from each Indonesian fabrics have an earthy colour palette, making a solid combination of mashed up prints. We use a sarong which is often worn by men with masculine weaving pattern to be the part of our women's collection," said Imelya Saxan, Creative Director of A-LINE by Mille .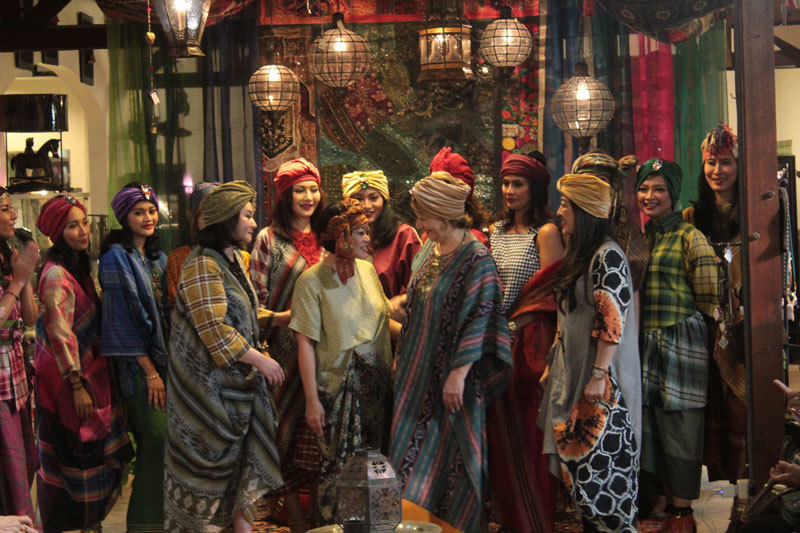 Chic Market also launched its in-house collection with 12 new strong ethnic collections with bohemian touches from Morocco and Tunisia, designed by Xania Maya Christina. The rich accessories, fringe, and colourful Middle Eastern textiles are the key look, giving it a hippie look.
Other designer brands are also featured including Salaga, Culture Edge, and Marista Santividya.
Chic Market also collaborated with the Embassies of Tunisia, Morocco, and Algeria to provide iftar meals during the festival.. The fashion show was hosted by fashion insiders Rita Pusponegoro, Dahlia Sarjono, Rimbi Brahmachari, and Helena Regina.
Visitors can check out the latest collections at the Chic Mart store at Jl. Kemang Raya No.55, Bangka, South Jakarta