More and more people are aware that the issue of fashion waste is no less frightening than plastic waste. Even fashion designers realise that the fashion industry is one of the most wasteful and polluting industries in the world. It produces way more clothes than people need and then they discard them after a couple of wears. And the worst part is, the majority of the clothes goes to a landfill, even though people could easily reuse or recycle them.
Can we imagine how an average consumer throws away 31,75 kilograms of clothing per year? Globally, they produce 13 million tons of textile waste each year, 95% of which could be reused or recycled. It is also a major contributor to water pollution, plastic pollution and greenhouse gas emissions.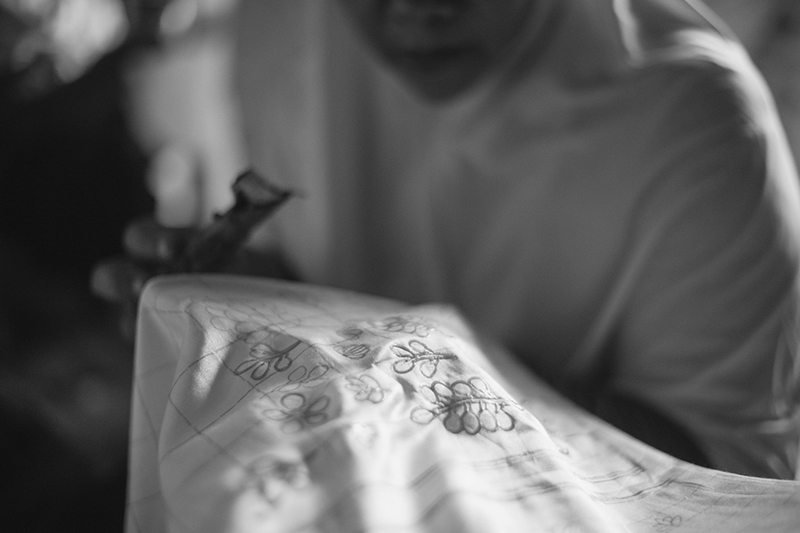 Considering how to run a fashion and textile business responsibly and sustainably, textile explorer Chitra Subyakto ventured to establish Sejauh Mata Memandang (as far as the eyes can see) in 2014 and until now the brand is well-known as a textile label that takes into account the environmental and social impacts.
"For me, the environmental issues are everyone's business. By chance, I have a platform as a tool to voice my and our concerns about environmental problems. The brand is indeed inspired by Indonesian clothes that are in line with our climate and I also use fabrics that were also used by our parents and ancestors. For instance, kebaya or bodo. These fashion models have a lot of patterns and we've made many versions to adjust to the present times to be more comfortable, dynamic and even wearable on motorcycles or ojek. We develop from there so that our clothing and textiles do not follow trends and we create timeless pieces which they can be used for the next 10 years and even to our children," Chitra Subyakto, Founder and Creative Director Sejauh Mata Memandang revealed to NOW! Jakarta.
Both the fabric making and creative process to get wonderful patterns are more detailed and in touch with humans than a computer machine. Chitra wants to introduce a slow fashion concept and invites people to return with it in order to create a balance, because for her textile is an art form that can be enjoyed in various forms, such as painting.
To prioritize 3P (People, Planet and Profit), Sejauh Mata Memandang doesn't use fabric that contains animal skins and plastic, like polyester, which is indeed much cheaper in terms of cost and very profitable from the business side. Instead, most of the textiles are produced using cotton, linen and tencel. The brand also tries to ensure that the final product doesn't become rubbish and end up in the landfill.
Among its famous and brilliant collections, such as Laut Kita, Timun Mas, Bambu, Semanggi, Flora, Algae and Noodle Bowl, Sejauh Mata Memandang has launched Sejauh Daur (as far as can be recycled) to give a second chance for the discarded fabrics to be molded into other useful products, such as patchworks, masks, tumbler decorations, sandals and many more which we can see all on its online shop site.
"I realise we are still far from perfect from a sustainable business. In fact, we do not dare to say our brand is sustainable because there is still so much we have to think about in our business operations, such as electricity usage, gas emissions that we produce from the gasoline we use and others. But we try hard to get there. We are also very active in learning about circular fashion and technology so that we don't keep taking too much from the earth," Chitra explained softly.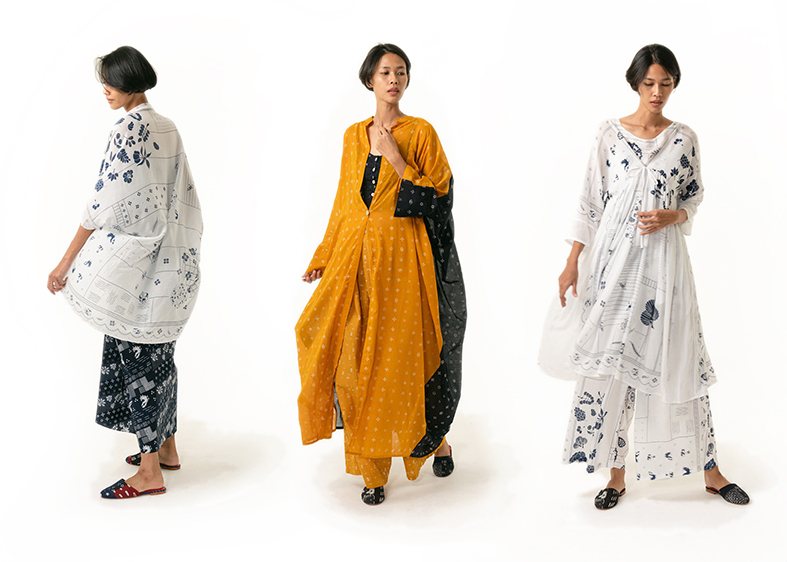 But diplomatically, Chitra said that in running her business, the most important thing is her courage to lift Indonesia into the realm of the textile and fashion industry. For her, a rich and varied Indonesia is a source of inspiration. And she admitted that the education system in this country did not teach the people to be proud of the wealth that Indonesia has.
"Maybe if there are other words besides fashion to describe our products that we use. But there isn't any. I myself am not trendy at all. And I can't wear high heels. I only wear comfortable clothes. So for me, the 'beauty is pain' metaphor doesn't work for me. That's what I created for our brand. The clothes are very comfortable to wear and we play on motifs whose inspiration is from our country. Basically, we make something that is not trendy but can be used. What we made is not to please everybody but I want to say that Indonesian clothes are very comfortable and can be combined with other modern clothes that we already have and are in accordance with the era and still describe the character of the users," Chitra said.
Not only fashion waste, Chitra also aware of plastic waste issues as last year she made an exhibition Laut Kita (our ocean), a beautifully Sejauh Mata Memandang's collections launching inspired by Indonesian's sea with installations about plastic waste disaster, photography, documentary video and narration about the beauty of Indonesia.
We must work by not leaving rubbish on our planet. As much as possible we work to be able to help our earth be sustainable, help others and voice information to the wider community," Chitra closed the conversation.
Sejauh Mata Memandang