With most people spending their time at home, it's been t-shirts and sweatpants as the default outfit of the day - apart from the occassional Zoom meeting. WIth little need for new clothes, combined with the weakened purchasing power of individuals, many have lost interest in the fashion industry...
September usually calls for celebration for the fashion moguls, designers and media as trend forecasts and a long agenda of runway shows usually dominate the calendar - but this hasn't been the case in 2020.
This downturn in interest has sparked the industry to seek solutions during the pandemic, as big retailers struggle to achieve sales targets and some labels claiming bankruptcty. Of course, those who have shifted to online sales have been able to survive, pivotting to comfortable clothing and homewear to appease current trends. As the general demand for new clothing plummeted by 34 percent, thousands of employees in the industry are at risk of furlough and layoffs.
Despite a worldwide industry value of USD 1.5 trillion, the global market for apparel can't seem to save itself. The New York Times used the words "pretty catastrophic" to describe how it is for retailers whilst the BBC wrote a story about "the existential crisis" for the fashion industry.
Existential crisis is right.
The fashion industry has long been driven purely by capitalist models, criticsed over the decades in its labour practices, lack of representation, cultural appropriate and unfair trade. The pandemic has now revealed the newest paradigm shift - environmental impact.
Considered the second-largest most polluting industry after oil, there is a desperate need for fashion to change its existing practice that exploits nature excessively and produces tons of waste that further accentuates the environmental crisis. From upstream to downstream, the supply chain of fashion product distribution must be run based on the concept of a circular economy that could be used as a tool to reduce waste and gap of inequality among the workforce and market, Fashion Revolution reported.

Above and Beyond the Season
Despite its current turmoil, creative minds that have influence in the high-fashion industry can't wait for the pandemic to end so that they can start with a clean slate and mobilise a new and improved mode of business.
Instead of presenting the latest collection through a runway show, luxury and high fashion brands are using the current situation to push the creativity to another level by looking forward to multidisciplinary collaboration.
We often forget the effects fashion has on us. Fashion has the power to control the current image of ourselves, it defines our cultural paradigm; through attire alone they the industry has a responsibility to represent the an accurate depiction of the world, including all races, body types and gender.
Major players in the industry - such as Kering and LVMH from the luxury side, or H&M and Inditex as major fast-fashion retailers - have been able to use this time to engage with independent talents, be it artists, musicians and filmmakers, or experts on culture and sustainabilty.
The outcome includes distinctive yet innovative fashion presentations that felt more authentic rather than using the old cliché of a fantasy narrative that fashion used to offer to the public. The latest shows in the last few months of 2020 were also used to open discussion and show commitment towards sustainability.
For example, Italian fashion house Prada utilised a cinematographic experience to present the last two collections for menswear and womenswear followed by a live virtual discussion with the creative director duo Miuccia Prada and Raf Simons to talk about many issues including Prada's commitment to sustainability.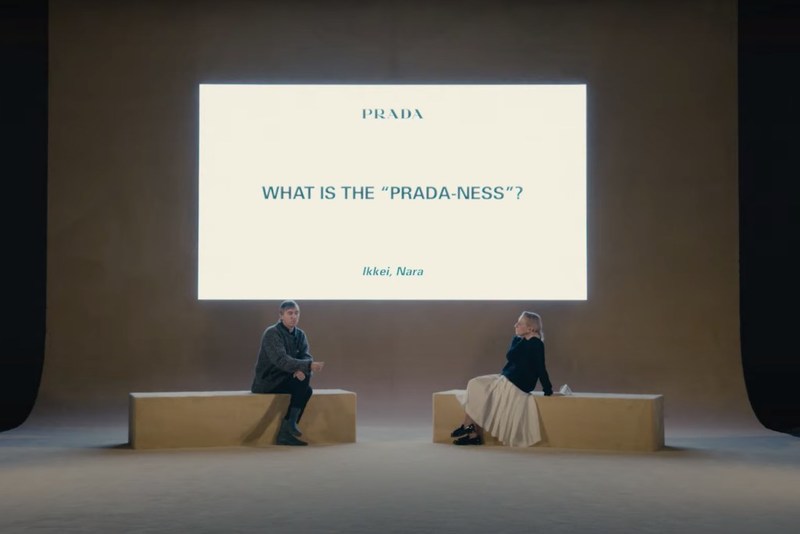 In the first run of fashion week in New York, American designer Tom Ford said that fashion needs to change the phase of the industry that has created huge consequences to over-consumerism which led to another problem which is fashion waste. "I think our customer has started to view what we create as almost disposable," said Ford to Vogue as one of the designers who went for hiatus in creating seasonal collections.
The term phygital (part physical, part digital) also rose to the surface as Italian house Marni presented the Spring/Summer 2021 collection tranche-de-vie show 'MARNIFESTO' with a 25-minute long video which was compiled from footage shot in different locations across the world, narrating life during Covid-19 that Francesco Risso, the creative director, tried to intertwine with the idea of clothing. In the video, House of Marni invites common people from different backgrounds within communities around the world to shoot their life wearing Marni design which amplified a nuance about fashion and feeling during dire times.
American designer Jeremy Scott whose work for Italian brand Moschino collaborated with Henson Company to create an unconventional fashion show using a Marionette (puppet) that mimicked the old technique of putting shows that look theatrical and caricaturistic.
On the other hand, Anthony Vaccarello, the creative director of French fashion house Saint Laurent (YSL) worked with female director Nathalie Canguilhem and musician SebastiAn to produce a collection video titled 'No Matter How Long the Night is' for Saint Laurent Men's SS 2021 which invites audiences to watch quiet cities from the perspective of parkourers who jump over the roof to go to the Eiffel Tower. In the following statement, Saint Laurent which used to hold grand fashion close to the iconic landmark has decided to transform the house that will empower creativity as its core and not depend on the fashion season.
Italian designer Maria Grazia Chiuri, creative designer of Christian Dior who has been criticised for her approach in adapting cultural fabric and being accused for cultural appropriation also showed up with integrity as one of the biggest French fashion houses collaborated with Indonesian Embassy in Paris to feature the Balinese Endek textile on S/S 2021 womenswear collection, making sure that the heritage textile is sourced ethically to empower Indonesian female weavers.
Emerging British fashion designer Jonathan Anderson as Creative Director of Spanish fashion house LOEWE has been engaging with the craftsmanship and collaborating with artisans as well as developing the LOEWE Foundation to discuss the intersection of fashion with culture, architecture, and other disciplines. No exception with LOEWE SS 2021 which came with the concept of 'Show in a Box' and 'Show-on-the-Wall" by participating consumers in the artistic process.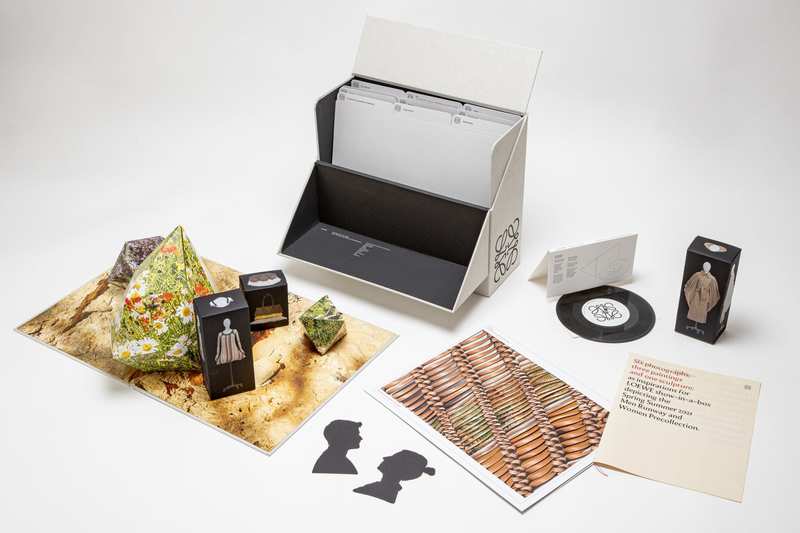 At home, here in Indonesia, Chitra Subyakto, the creative mind behind Sejauh Mata Memandang used important days in the calendar such as Earth Day to promote slow fashion and create a campaign to combat climate change and provoking the idea of over consumerism by inviting audiences to visit wasteland in Bantar Gebang as well as collaborate with other environmental organisations including GreenPeace.
Lulu Lutfi Labibi, a Yogyakarta-based designer for his label LULULUTFILABIBI took a different approach on showing his latest collection. Labibi used photography, choreography, and poetry through a collection campaign "Laku Tirakat" and "Sandang, Pangan, Papan, Puisi" (Clothing, Food, Housing, Poetry) featuring an extension of texts by Indonesian poet Joko Pinurbo. Renowned for his innovation of Javanese Lurik, Labibi invites audiences to reflect and repurpose the value of clothing.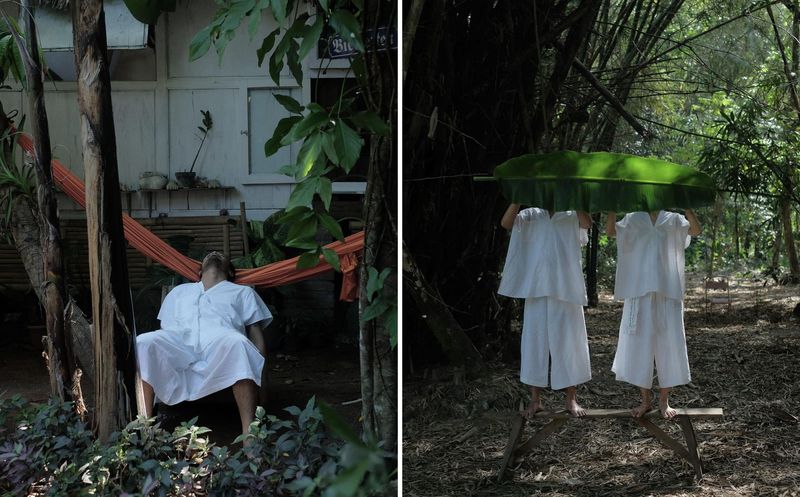 Other global industry insiders confessed that the fashion industry has missed the plot in picturing reality and inclusion and it needs to accept the multitude of the existence of human beings and their complexity. "We project images. We almost give perceived values and then when we look at ourselves, we look at how imbalanced that representation is," said Virgil Abloah, creative director of menswear for Louis Vuitton.
The most renowned fashion figure Anna Wintour also invited fashion stakeholders to reflect and identify the current situation that signals a wake-up call to the industry. "It has been a time for reflection and for all of us to think about what went wrong, why it went wrong and what we can do differently," said the Editor-in-Chief of American Vogue and board member of CFDA Anna Wintour to Good Mood Morning Vogue in early September.
"I get really mad when I read the articles about fashion being over and nobody needs it. We all need fashion. We all need clothes to put on our backs and to express ourselves, and I think, out of this is gonna come to an even deeper desire for fashion, for the best of fashion and it's mundane and the knock offs and cheap stuff that is gonna fall by the wayside. It's gonna be a celebration of what is really the best of what we do," Wintour stated.
In the future, at least on the post-Covid 19 pandemics, fashion is expected to celebrate talents who work in the spirit of collaboration that will not only shine on the creative direction of a designer but also other talents that help in and around fashion itself. The independent and emerging talents from cinematographers, musicians, stylists, cultural consultants to anthropologists may extend their horizon of knowledge to take a ride and build a better fashion industry.

Fashion, Decentralised
With the rise of activism and conscious awareness from the consumers, fashion is getting more decentralised. Many still don't know what the fashion industry will look like in the next five years but experts are sure that it won't go back to business as usual.
Creative director of New York-based label Pyer Moss, Kerby Jean-Raymond, has been practicing fair shake, collaboration, and community, as well as an open studio to introduce his collection that becomes opposite to what is everything wrong in fashion in embodying capitalism which has been in many nuanced discussion in the last few years.
"It's hard to ignore what's going on right now. We need to sit with our thoughts. I just want you (the customer) to think about what systems are you going to buy into? What are you innovating versus what are you emulating. We take a lot of inclusive approaches to reestablish the future of fashion," Jean-Raymond said.
"Fashion's role right now is to observe and come up with solutions for problems," Jean-Raymond added.
As the grass-root uprising has been taking a stage in mobilizing movement, young creatives use the intersectionality of fashion for a platform of activism. Slow Factory and Fashion for All are among two community organisations that become more impactful now as the consumer behavior toward fashion is changing.
"It's the idea that fashion can be a vehicle for change. Fashion creates meaning and meaning creates culture. If the public is aware of something, it can move policies forward. From the human expression, fashion, style to human rights, all those things are connected and drive change," said Céline Semaan, CEO, and Co-founder of Slow Factory Foundation whose works bridge the issue around human rights and climate justice through fashion.
"The public has been slowly but surely disillusioned by the fashion industry, by brands and their promises. The public has started to ask questions and inquire and have direct communication. For a change, we need public pressure. That's why we invest our time in educating the public with open education," Semman added.
The global uprising has pushed the pressure on brands to create accountability as customer's decisions are now based on the value of self-identity and their activism. Fashion is not trickling down anymore and the community is key to establish a more honest identity portrayed in fashion. "The consumer 100% has realised and fashion has been democratised. It is happening in the streets. It's on the news. It's in every choice they make and in every dollar they spend. I just hope that the consumer realises their full potential and their full power," Ali Richmond, the co-founder of Fashion for All.
In Indonesia, this approach also has been taking into account in Jakarta Fashion Week for the last two years as homegrown designers responded to the question from the Indonesian consumer to come up with a solution to solve excessive fashion waste and slowing more to sustainable production which Sejauh Mata Memandang, Mel Ahyar, Noesa, and many other local brands are opting to join the movement to establish the future of Indonesian fashion industry.
Several non-profit foundations such as the Fashion Revolution also extend the campaign to Indonesia to educate people around the ethics of fashion consumption. Refinery Report also constantly releases a paper/article to educate the young creatives and consumers around the discussion of inclusivity, sustainability, and cultural appreciation in fashion as the archipelago nation has wide diversity of heritage textiles that needed to be preserved and ethically used to develop the homegrown emerging businesses.
As Covid-19 has been an awakening moment for all of us, Indonesian fashion enthusiasts also have a chance to create a change by changing their fashion consumption which requires multiple factors before they decide to spendRupiah out of their pocket. Does it fairly trade? Does it represent me? Are those brands value sustainability? How do they treat their waste? And how often should we buy clothes?