The 2020 edition of Jakarta Fashion Week (JFW) is set to kindle a new spirit aimed to project a more dynamic image to its audiences. Taking place at Senayan City from 22 to 28 October, the annual fashion celebration will be focusing on strengthening the identity of Indonesian fashion design and keeping up with the global fashion conversation.
This year's fashion week is expected to welcome 200 local and international designers who will showcase their collection in a total of 70 shows. Among some criticisms to the prior event in the last few years, the biggest fashion show is still considered popular with the event that was visited by more than 50,000 people in 2019.
Independently running under the Jakarta Fashion Week Organisation, JFW has introduced a new logo as a symbol of commitment to make the event more relevant for homegrown fashion industry. The Dewi Fashion Knights and Indonesia Fashion Forward will be the leading line-up shows that capture most emerging fashion designers.
Through talent scouting and competition, Jakarta Fashion Week has toured several cities in Indonesia since earlier this year for JFW Model Search, Ramadan Fashion Festival and Market at Fashionlink, as well as Fashion Design Competition (LPM) for womenswear, menswear, and accessories. This year, JFW has collaborated with international partners such as the British Council, Japan Fashion Week Organization, Korea Model Association, Korea Creative Content Agency and Tunis Fashion Week, flying in designer delegations to showcase their collection on the runway.
"It's a momentous event for us to move forward. We respect our legacy but we want to set the breakthrough for 2020 show this October. That's why decided to change our programme, partners and any other details as we thought necessary. One point that I think is important, we want to redefine and seek our identity as Indonesian through fashion," Lenni Tedja, director of Jakarta Fashion Week told NOW! Jakarta.
The fashion week's organisers put more concern to its most curated show, Dewi Fashion Knights, after successfully showcased Sejauh Mata Memandang, Byo, Sean Shaila and Rinadly A Yunardi last year. In this programme, each designers are given the opportunity to promote Indonesian heritage, sustainability, material innovation, and avant-garde fashion. On the other hand, the 7th generation of Indonesian Fashion Forward (IFF)—an incubation programme which has established big names from Toton Januar, Peggy Hartanto, to Danjyo Hiyoji—will be back this year to showcase the local emerging designers, which will be mentored to expand their brands to the international fashion market.
International benchmark
Tedja has acknowledged local designers who have managed to showcase their design in London, Milan, Paris, Tokyo and New York. However, there are only a few designers and brands who could get international buyers. Currently, Indonesian designers enjoy a broadened market share in Asia, the Middle East and other tradeshows in Paris.
"We are always seeking new talents. Competition is key. Our responsibility is to scale up designers' skill and ability through mentoring. We know that it's impossible to only show traditional textile to get global attention. Of course, designers have to show their identity through design but it has to be modern, relevant and innovative for the international market. This is what we have been working on in order to stay relevant and up-to-date for Indonesian fashion. It's within our capability to bring local talents to the global fashion," Lenni said.
While embracing locality in the 2020 show, Jakarta Fashion Week has responded to the global fashion forecast with a focus on developing the market for menswear and modest wear. Along with Devona Cools, male model Axel Jan Thierry Leijen is introduced as the icon of Jakarta Fashion Week this year to promote menswear to broader audiences. Through menswear design competition organised two years ago, Jakarta Fashion Week aims to participate in the menswear market which is expected to increase by up to 4 per cent of annual average growth by 2024, according to The Business of Fashion.
"It's the first time we have a male model as the event ambassador after a long time focusing on only womenswear. We have seen the potential which leads us to organise a competition for menswear designers to add valuation of fashion product," Tedja stated.
Among other fashion events such as Indonesia Fashion Week, Hijab Fashion Week and Plaza Indonesia Fashion Week, JFW will set their position as a fashion forecaster through a collaboration with some creative minds such as Glenn Prasetya (photographer), Yoland Handoko (stylist), and QQ Franky (makeup and hairdo director). Modest wear alone is expected to grow exponentially as designers inject new innovations into this particular line of fashion—with Indonesian designer Rani Hatta, who has transformed Muslim wear with streetwear approach. This is also the response towards expected sales of modest wear, which will reach USD$ 361 billion by 2023, Forbes noted.
Besides focusing on the next big thing, the fashion week organisation has encouraged designers to appreciate diversity by showing heterogeneous 'human-mannequin' on the runway and fashion campaign. The Jakarta Fashion Week organisation also promises to establish a more inclusive fashion industry in the future through the tagline 'Fun to Express Yourself'. "I think we are always promoting that. If you see the models at JFW, people will see different kinds of beauty. Last time, disabled models walked for us. We always want to be colourful through models of different skin colour, hairstyle, race and ethnic," Tedja explained.
Agenda for Sustainable Movement and Digitalisation
This year, Jakarta Fashion Week collaborates with Lazada, one of Indonesia's marketplace platforms, to create digital experience through Style Space. Style Space will be a special platform to help accelerate the market of designer's product to find business opportunity by shifting the sales from offline to online.
In the last two years, Jakarta Fashion Week has built a partnership with Indonesian e-commerce, Blibli.com to feature a special capsule collection from a number of Indonesian designers. Along with the growth of online retail, online sales for fashion products in Indonesia is expected to grow up to 33 per cent by 2023, Statista reported. Per September 2019, online retailers in Indonesia has contributed 16 per cent of total sales USD 4,792 million.
Along with the rapid growth of fashion consumption, The Jakarta Fashion Week has shown a commitment to promote sustainability with an introduction to Fashion Habitat as a project collaboration with WWF Indonesia and a collaboration with Style Theory to promote slow fashion. In the last three years, the fashion week has been showcasing designers who have taken on sustainable fashion and organised panel discussions with experts.
"We can't say that all of the Indonesian designers implement sustainable fashion principle in their works but at least we have started to shift the industry to those directions from natural colouring textile to minimal waste production," Tedja convinced.
This year, sustainable fashion is one of the crucial agendas of Jakarta Fashion Week with a special show dedicated to sustainable fashion from a collaboration with a number of stakeholders concerned with the age of eco-friendly fashion.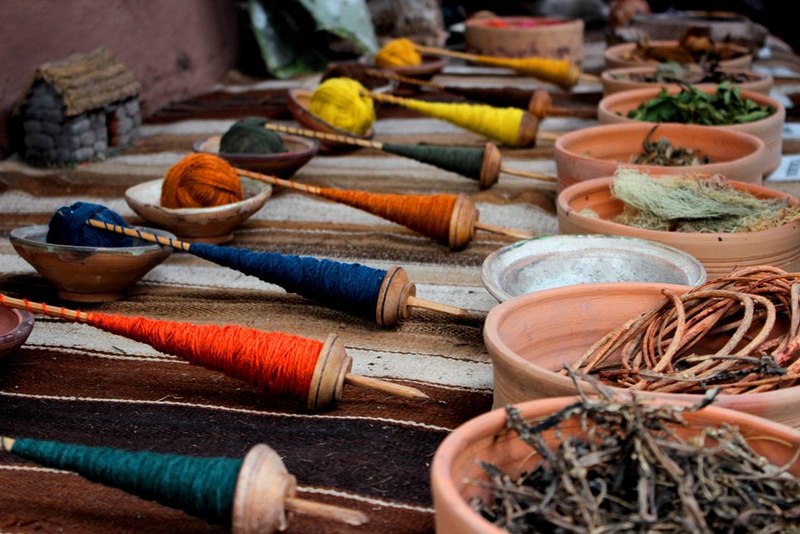 During the week-long event, JFW 2020 will also invite professionals and fashion experts to share their knowledge about current fashion issues. Fashionistas could get a ticket to see the fashion shows at Fashion Tent, Fashion Atrium, FashionlinkX#Blckvnue, and Fashionlink Showroom & Market.
For more information about Jakarta Fashion Week 2020, visit the official website on www.jakartafashionweek.co.id or follow them on social media at @jfwoffical.