With preparations underway for the upcoming Eid Al-Fitr holiday, a time when people shop for the latest clothes and accessories, NOW! Jakarta picks out the best styles from various brands that could help make shopping this season a bit easier.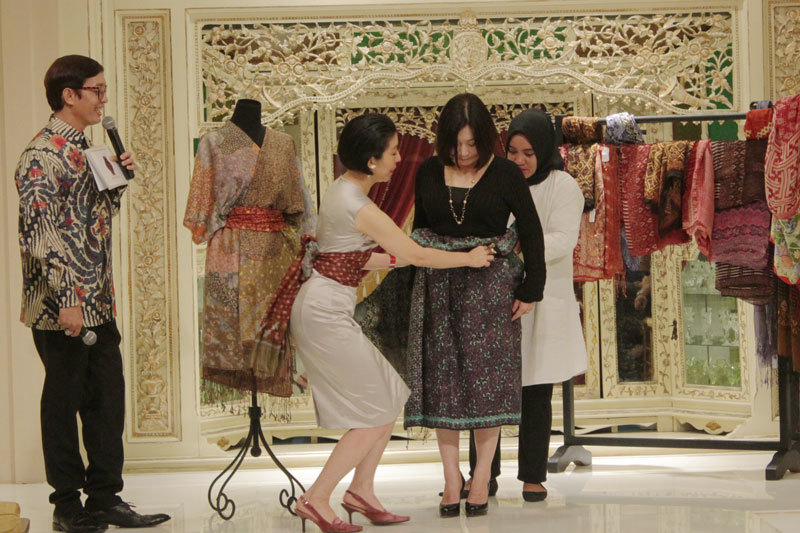 Preserving Culture with Batik Danar Hadi collection
Danar Hadi Batik Raden Saleh launched both men's and women's wear, the "Padma Caitra" collection, which features white-on-white batik and also a batik Solo edition. As Eid Al-Fitr represents the holy month, Danar has used unsaturated, soft coloured batik in this collection. Batik Solo pieces come in earthy colours such as brown, yellow and other natural colours.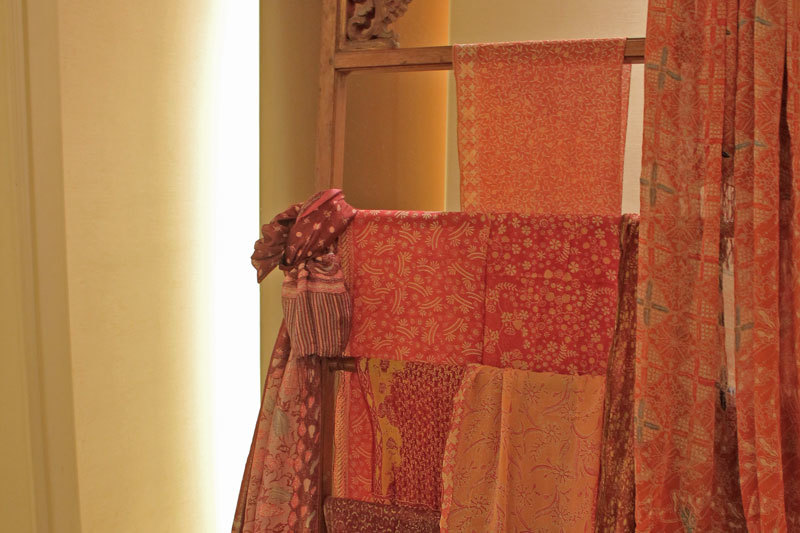 Batik enthusiasts can discover the entire collection at the Batik Danar Hadi store in Raden Saleh. Danar Hadi has also launched a batik scarf collection that can be used creatively, as part of one's accessories or even a dress.
Demonstrated by Neneng Rahardja, attendees at a recently held fashion show learnt various creative processes with batik scarves, even mashing up the print. Danar Hadi presented a number of scarves in his collection including those made from silk which adds a touch of elegance to any ensemble. There are many discounts available at this time of year.
Batik Danar Hadi Raden Saleh
Jl. Raden Saleh Raya No.1 A,Kenari, Senen, Jakarta
Contemporary Eid Al-Fitr loos designed by local designers at Jakarta Designers' Room
For those who want to experiment with contemporary designs this Eid Al-Fitr, why not choose designs from emerging Indonesian designers. At Jakarta Designers' Room in Senayan City Mall, South Jakarta, seven designers have curated their best work. They include XY, Kle, Danjyo Hiyoji, d Hunting Fields, Nikicio, COTTONINK, and Mel Ahyar First.
The designers' collection is on special offer and discounts of up to 50 per cent are available. Their unique collections are sure to freshen up one's look this holiday.
Renowned Indonesian designers Nikicio, Danjyo Hiyoji, and Mel Ahyar First have put together a collection with sartorial patterns, colour, embroidery, and a few signature touches.
If you haven't found something special for hari raya, JDR is the perfect place to pick up something unique - and also to avoid the rush at the department stores. Jakarta Designers' Room Ramadan and Raya 2018 are open from 1 June to 1 July.
Jakarta Designers' Room
Currated Space 1st (Atrium) Floor. Jalan Asia Afrika Lot. 19, Gelora, Tanah Abang, Jakarta
Being Cool and Casual during Eid Al-Fitr with Levi's
One doesn't need to be formal for the holidays. Denim label Levi's Ramadan and Eid Al-Fitr collection features modest urbanwear with cool accents. With classic cover-up clothes and jeans, Levi's presents a range of comfortable pieces in a variety of jean washes.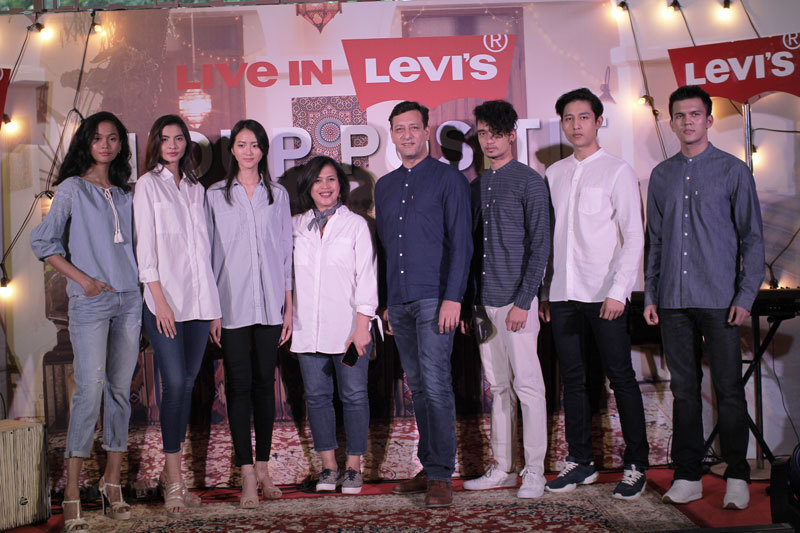 There are eight key looks for men and women this year. Men can choose the 505 REGULAR FITVanilla COOL, and 511 SLIM FIT Kula Kangri. Levi's has also designed a shirt with Mandarin Shanghai collar which is similar to the traditional Eid Al-Fitr style.
For women, there is the slim fit jeans 711 ANKLE SKINNY and 710 SKINNY CROPPED in chic silhouette. Oversized shirts, SANDY POPOVER Ceres Obsidian are suitable for Eid Al-Fitr celebrations along with the summ711 ANKLE SKINNY and 710 SKINNY CROPPED which are ideal summerwear this year.
Levi's Ramadan and Eid Al-Fitr collections are available at all Levi's stores in Indonesia, including the recently-opened store at Pacific Place, SCBD, South Jakarta.