Halloween is around the corner and Jakarta is gearing up for some fun trick or treat events ! Get creative this year with a great costume! Here are a few options to consider when shopping for that perfect Halloween look.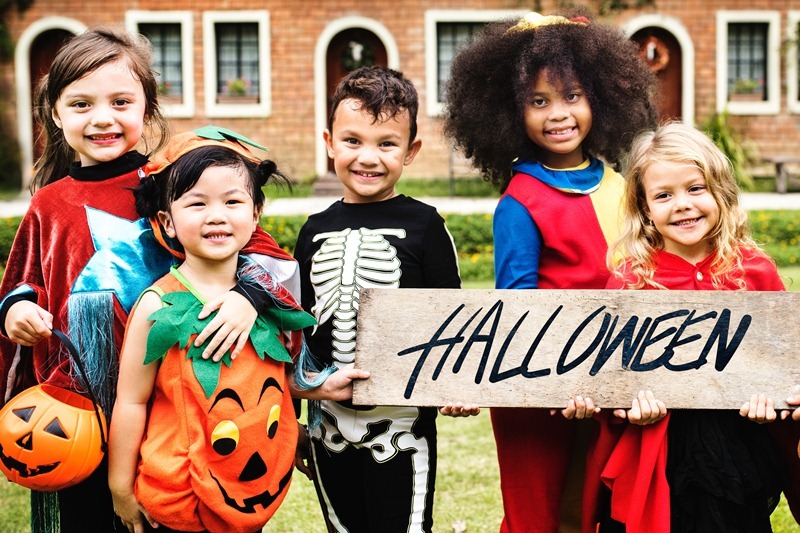 Kostum Unik
Located in South Jakarta, Kostum Unik rents costumes in the likes of superheroes and film characters. It also sells a selection of costumes by request. For Halloween, the store has different types of costumes such as witch, zombie, jester, and vampire. The rental service will also help you glam up for a party!
Jl. Cisanggiri 2 No.16C/11, Petogogan, Kby. Baru, Jakarta
081908287600
www.kostumunik.com
Sewa Kostumku
Sewa Kostumku is a costume rental service that caters to any party from gala dinners to cosplay. For those looking for costumes of Disney princesses, Manga Naruto, Harry Potter, and the scariest villain character, Joker, Sewa Kostumku is the perfect spot.
Jl.Pisangan Lama 3 gg. Jaksa No. 21, Jakarta
0818 064 96654 / 0817 661 6654
www.sewakostumku.com
Gading Kostum
Located in North Jakarta, Gading Kostum offers many different costumes cowboy, ancient man, Indonesian tribal clothing, animals, Star Wars characters or even a mushy pumpkin and carrot. The website even provides information on accessories for the various costumes.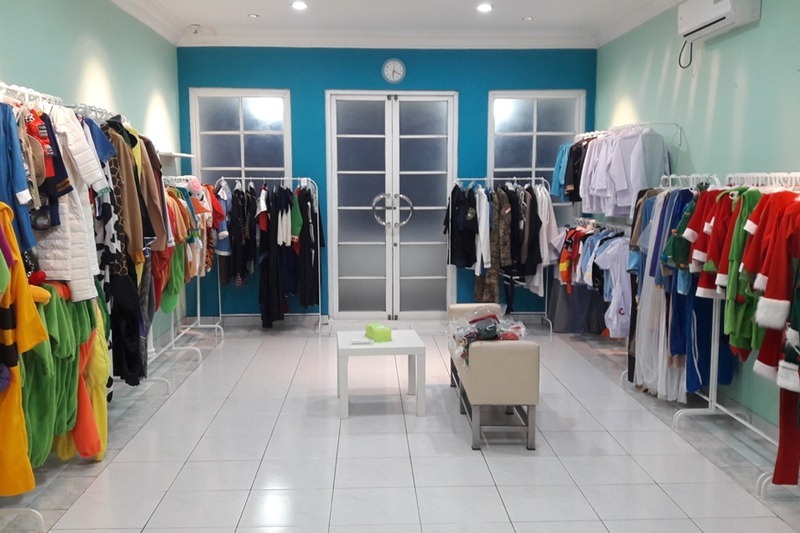 Ruko Riviera blok PF 21 No 5 Jalan Raya Kelapa Hybrida Kelapa Gading
021- 4584 3087 / 081 3535 70 168
www.gadingkostum.com
Della Costume
Della has been around for many years and rents various categories of costumes, traditional, modern and popular. Stop by and have a look at the many options on offer this year.
Jl.Kemang Utara No.16A
021 7193571 / 0818 120 210
www.dellacostume.com
Kostumku ID
For teens and adults who plan to celebrate Halloween, Kostumku is the solution. In addition to Halloween costumes, one can also pick up costumes depicting famous people. Kostumku has 13 different product categories including for Valentines, Christmas, as well as food and flower costumes
Grand ITC Permata Hijau Lantai 2 Blok B9 Number 6-7
Grogol Utara, Kebayoran Lama.
0812 8855 3305
www.kostumku.co.id
In addition there are other options to consider such as Splendor costumes, Lilou costume, The Costume Closet, Flex Point, and Twinkle House that also offer selections of Halloween costumes.