Indonesian Heritage is the driving inspiration behind Intercontinental Jakarta Pondok Indah's lavish wellness amenities that calls out to those looking for a relaxing and soothing experience with a treatment inspired by ancient healing from Indonesian heritage. Rejuvenate your body and mind at INARA Spa and rebalance your soul to face the coming week.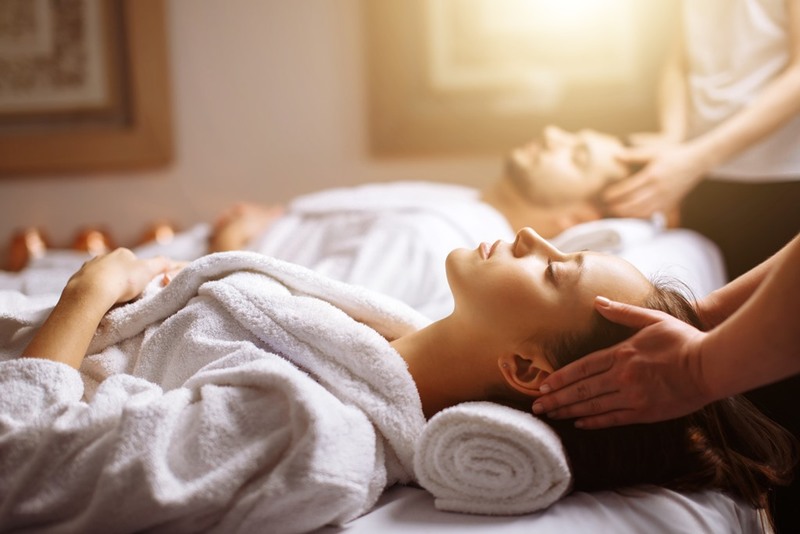 INARA Spa treats guests with a natural treatment that combines various indigenous healing methods like the apothecary blend bar, natural botanical and herbal elements. The spa honours a philosophy rooted in physical, emotional and spiritual balance. Guests will be taken on a journey across the archipelago through ingredients hailing from the sprawling rice fields of Bali to the rugged peaks of Borneo.
Each spa journey reveals a path toward greater harmony between spirit and nature guided by a more holistic way of life. INARA offers variety of spa and wellness treatment, functioned for specific healing and revival.
The Signature Experiences spa package is highly recommended during your visit. The wellness journey weaves century-old recipes and customs using authentic remedies made from indigenous fruits, herbs and roots to nourish the body and mind. Try INARA signature massage and hair ritual to ease muscular tension, improve circulation and flexibility, nourish hair follicles, as well as balance the body and mind.
The healing rituals include Ookup Martup (North Sumatra), Micet Madura (Madura), Robust Sasak Lombok (Lombok) and traditional Javanese restorative massage. INARA Spa also has body remedies treatments, such as Batimung, Tellu Sulapa Eppa and Ancient Boreh-Boreh. These treatments are ideal for pre-wedding treatment since it provides a complete head-to-toe rejuvenation. The hotel's spa has extensive treatment from JUARA and YON-KA, an herbal technique for facial and body as well as other pampering treatments to polish your body.
INARA Spa is introducing two new membership programmes for spa enthusiast that comes with exclusive benefits on spa facilities, treatments and dining offers. The INARIA Spa Sapphire Privilege Card is priced at IDR 5,000,000 per year or INARIA Spa Diamond Privilege Card with more benefit, priced at IDR 10,000,000 per year.
For more information and membership inquiries, contact +62 21 39507355 or email to [email protected]. Explore the treatment menu at INARIA Spa on website www.jakartapondokindah.intercontinental.com