Get yourself back into balance with the benefits of an infrared sauna from Sauna Wellness Red 10 by PrimaFit, one of the 'hottest' home therapies for overall healthier living.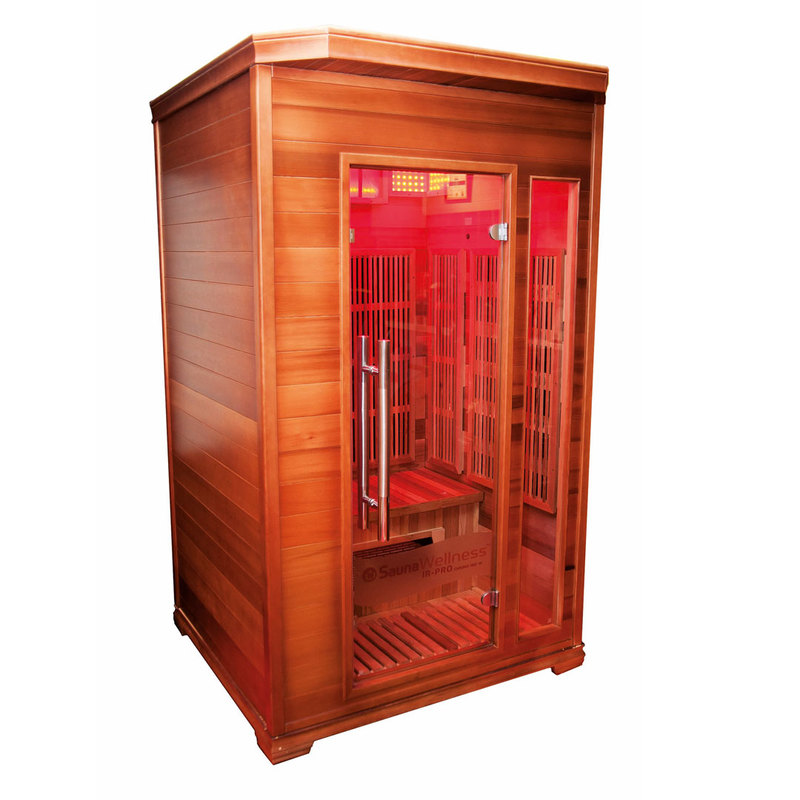 In recent years, infrared sauna has become a hot (pun intended) wellness trend, with health practitioners and professionals worldwide recognise infrared sauna as the method that plays a significant role in flushing out toxins like heavy metals and in enriching metabolism and circulation. Brought to you by PrimaFit, Indonesia's leading supplier of world class fitness and wellness equipment and services, Sauna Wellness Red 10 is now available in Indonesia.
The Sauna Wellness Red 10 uses only premium materials.
Its tri-spectrum radiant system has extraordinary engineering features, which are unique and superior amongst all commercial infrared saunas. This advanced tri-spectrum system includes everything necessary for the most advanced sauna detoxification possible.
Designed for wellness
Sauna Wellness Red 10 is built with Canadian Red Cedar, an eco-friendly, toxin-free and naturally anti-microbial feature incorporated throughout sauna. A Tri-spectrum heater offers the benefits of three separate wavelengths for far, mid and near infrared heat. This special feature provides immediate warmth and a complete infrared spectrum within the sauna.
Jade gemstones are well-known for their abilities to emit negative infrared ions and to help absorb as well as transfer infrared heat, which then amplifies heating conductivity. These stones are placed on wood panels on the floor of the sauna for an extra luxurious feel on your feet.
Last but not least, bask in your own salt cave with pure Himalayan salt tiles. Containing 84 trace elements, the Himalayan salt system will purify and disperse your negative infrared ions into the air, allowing maximum enjoyment of every sauna session.
Leading innovation in materials and heater systems put the Sauna Wellness Red 10 in a class of its own for healthy design, as well as efficiency and reliability. Short-term benefits are more than satisfactory—relaxation, stress reduction, increased blood circulation, greater flexibility and range of motion, weight management, cardiovascular conditioning and enhanced mental acuity and self-esteem.
My experience with the Sauna Wellness Red 10 was absolutely positive. After stepping into the sauna for a few minutes, I felt my skin gently exfoliated and my muscles and nerves completely relaxed. Unlike conventional heat saunas, which are often way too hot or not hot enough, I can stay in this sauna for hours, not to mention the many benefits from the eco-conscious materials. In the end, I can say for sure that I would recommend Sauna Wellness Red 10 to anyone looking for a different level of wellness experience.
---
This article is originally from paper. Read NOW!Jakarta Magazine July 2019 issue "Health, Sports and Recreation". Available at selected bookstores or SUBSCRIBE here.