The annual event plays an important role in improving the relationship between Indonesia and India.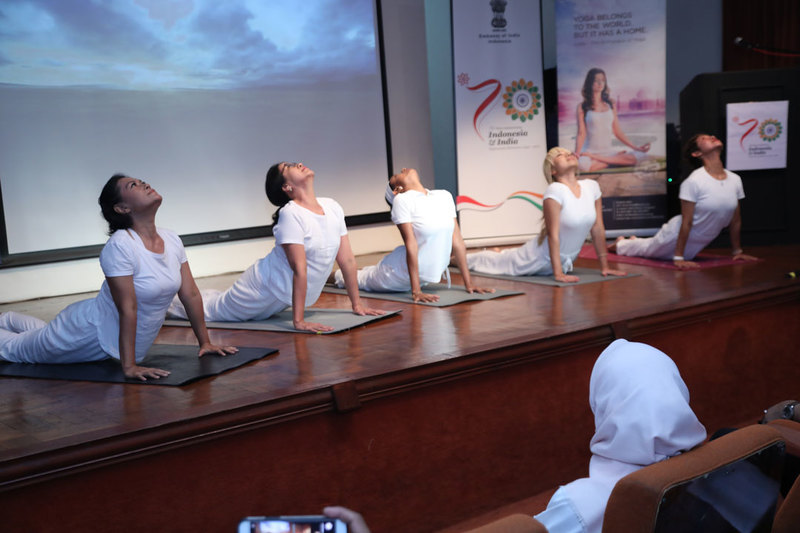 This year, the diplomatic relationship between Indonesia and India entering the 70th year. To cement the good relationship of the two countries, Indonesia through the Ministry of Tourism supported the 5th International Day of Yoga at the UNESCO's world heritage site, Prambanan Temple in Yogyakarta on 22 to 23 June.
Ministry of Tourism's Deputy Marketing Development II, Nia Niscaya explained that yoga has become one of the attractions for foreign tourists, such as from India, to come to Indonesia, especially to Prambanan and Bali as favourite yoga destinations. By organizing the event in Prambanan, the minister hopes the event can increase the number of Indian tourists visiting Indonesia. In April this year, 48,700 tourist from India came to Indonesia, a 1.4 per cent growth since April last year. While in 2018, the number of Indian tourists visiting Indonesia reached 595,050, that's a 9.77 per cent growth compared to 2017.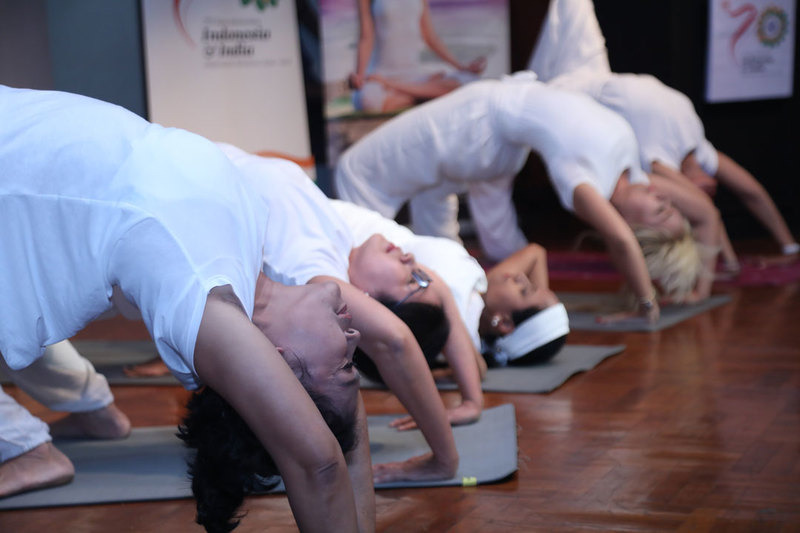 To support the event, the ministry of tourism organized a familiarisation trip event by inviting journalists and Vito New Delhi representatives. They visited tourist objects in Yogyakarta and around on 18 -19 June 2019. The aim was to promote the tourist attractions in and around Yogyakarta.
The Indian Ambassador to Indonesia, H.E. Pradeep Kumar Rawat highly appreciated the Ministry of Tourism's support for the holding of the IDY. "This is a form of our support for tourism in Indonesia. This international yoga event is also in line with our mission to encourage a healthy lifestyle in Indonesian society. We want yoga to become a habit for people to maintain harmony with all beings on earth," the ambassador explained.
IDY was commemorated with many yoga activities across several cities in Indonesia. These yoga events involved the Indian Embassy in Jakarta and Indian Consulates in Bali and Medan with various government departments and agencies of Indonesia, as well as yoga enthusiasts across diverse different walks of life to celebrate yoga as a medium to create peace and harmony.
In addition to Yogyakarta, the celebration of IDY was also held in four popular tourist destinations in Indonesia, namely Bali, Makassar, Surabaya and Medan. The first event kicked off in Bali on 16 June in front of the iconic Bajra Sandhi monument in Denpasar.
Indian Prime Minister, Narendra Modi, who is the pioneer behind the IDY movement, is also as an active practitioner of yoga and initiated the event so that yoga is recognized as a world heritage. In his message this year, has stated, "The message of yoga is one of inner peace and harmony with the external world through physical, mental and spiritual well-being. The observance of the IDY seeks to reinforce this message for every individual and motivate them to join our collective pursuit of these aspirations."