In conjunction with Global Wellness Day on 8 June, Jakarta's yoga community participated in "Reborn Yoga with Reiki" event at Shangri-La Hotel, Jakarta. Themed "One Day Can Change Your Life", the wellness activity encouraged people to practice a healthier lifestyle.
It is the fourth year for Shangri-La Jakarta to host this free wellness activity, organized for urban community in the capital. The event took place at the hotel's relaxing garden area, where around 50 people joined Reiki healing believed to help stretch and tone body muscles. Originating from Japanese tradition, Reiki is popularized for its energy boosting effect and improving body endurance, continually rejuvenating the body when practiced on a daily basis.
During the session, certified therapist coursed positive energy throughout the guest's body to heal or bring physical improvement in general, cleanse the aura of negative energy, adjusting or balancing chakra functions and reducing stress.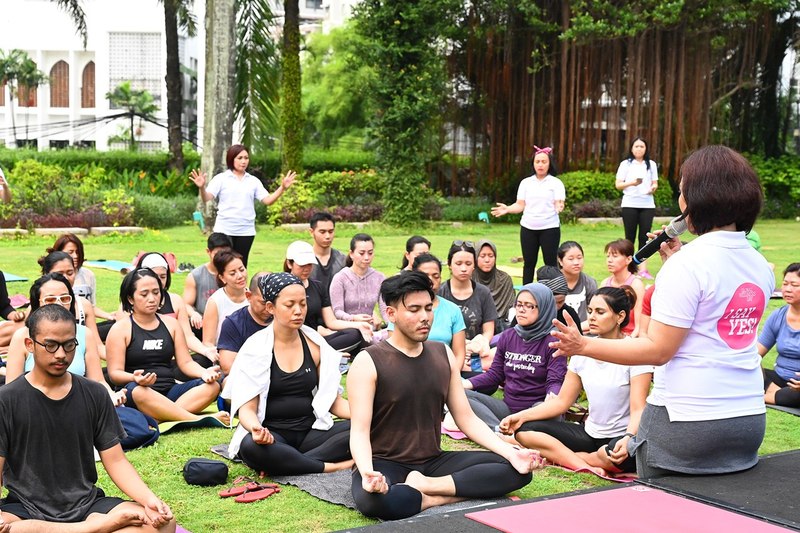 Reborn Yoga with Reiki was closed with the participants indulging in a selection of healthy breakfast served by the hotel's culinary team and a head and shoulder massage by CHI, The Spa.