With the year drawing to a close and party invitations piling up, it's important to look one's best. Skin care company St. Ives has a new, vibrant range of face scrub products to pamper and turn up the glow on your skin, which will help you look your best - at the party and beyond!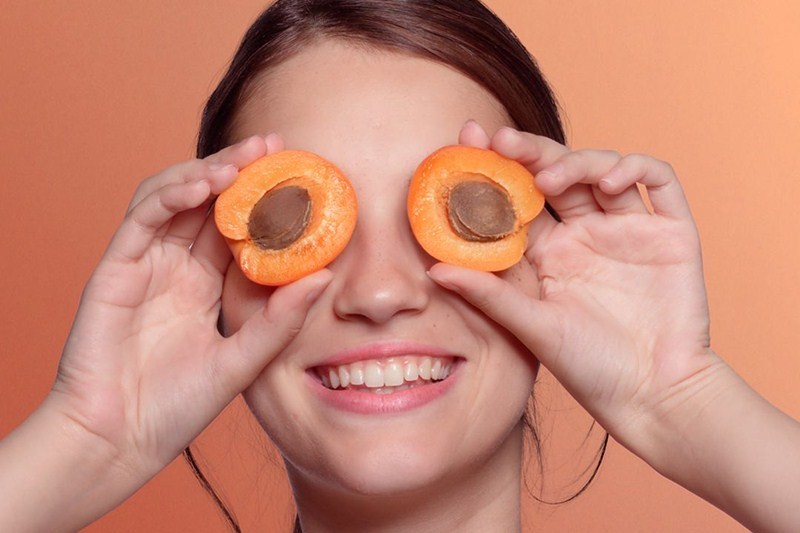 You might know that your body has its own exfoliation process. But it doesn't always do the most thorough job. Natural exfoliation usually doesn't efficiently remove daily make up. Dry patches, flakes, clogged pores, a lot can go awry when skin is left to its own devices. Though your body already naturally exfoliates itself, adding exfoliation to your skincare routine is the fastest and most effective way to get a smooth and even-toned skin.
Exfoliation with face scrubs is the ticket to fresher and more radiant-looking skin. Exfoliates like grainy face scrubs can help remove any dead skin cells to reveal softer and more glowing-looking skin. St. Ives, America's top skincare brand, has a range of products with natural ingredients and no plastic microbeads.
St. Ives face scrubs now comes in four variants: Fresh Skin Apricot Scrub, Gentle Smoothing Oatmeal Scrub and Mask, Radiant Skin Pink Lemon and Mandarin Orange Scrub, and Energizing Coconut & Coffee Scrub, with all natural extracts sourced from various fruits and other natural ingredients. The face scrub products contain cent walnut shell powder as a natural exfoliant that helps keep skin soft and glowing.
Fresh Skin Apricot Scrub is the most favoured by beauty editors. Apricots are rich in anti-oxidants such as vitamin C and E to make the skin smooth. To ensure the fruit is available for use throughout the year, the company harvests apricots from sunny California and other parts of the globe according to the season. The apricot juice is extracted through the soaking process with a water-based solution so that it will get the whole delicious fruit juice without damaging the fruit.
The two-in-one skincare product, Gentle Smoothing Oatmeal Scrub and Mask is removes dull skin. Oatmeal isn't just a great breakfast, it's also a super ingredient to relieve skin irritation. Oatmeal is obtained from fertile fields in USA with cool climate. When the grain is ready to be harvested, the company picks the core of the seed and grind it into fine powder, then extracts it with water. It's then filtered and distilled to obtain all the useful extracts needed for scrub. Oatmeal and honey soothes and nourishes the skin when used as a face mask.
Those who wish to brighten up dark spots and even one's skin tone to look more radiant, it's good to try Radiant Skin Pink Lemon & Mandarin Orange Face Scrub. Pink lemons absorb many benefits from sunlight. After getting enough sunlight, the lemons are gently picked according the desired quality.
With fresh and special aroma of coconut and coffee, Energizing Coconut & Coffee Face Scrub is most liked by the customers who want to moisturise their tired skin. Coconuts obtained from the best tropical regions in the Caribbean have versatile properties and are rich in high anti-oxidants.
The full range of St. Ives face scrubs are now available in stores in Indonesia, including Watsons, Guardian, Lottemart, Transmart Carrefour, Farmers, Ranch Market, AEON, and e-commerce retailers. Prices start from IDR 69,000.
For more information on St. Ives products visit: www.stives.co.id