As Jakarta's daytime temperature rises in this dry season, refreshing drinks are in high demand to stay energized and hydrated. The new Re.juve summer drinks can be your choice to complement your daily needs of nutrients and vitamins to be able to stay fit during a busy day and irresistible as hot weather blazes outside.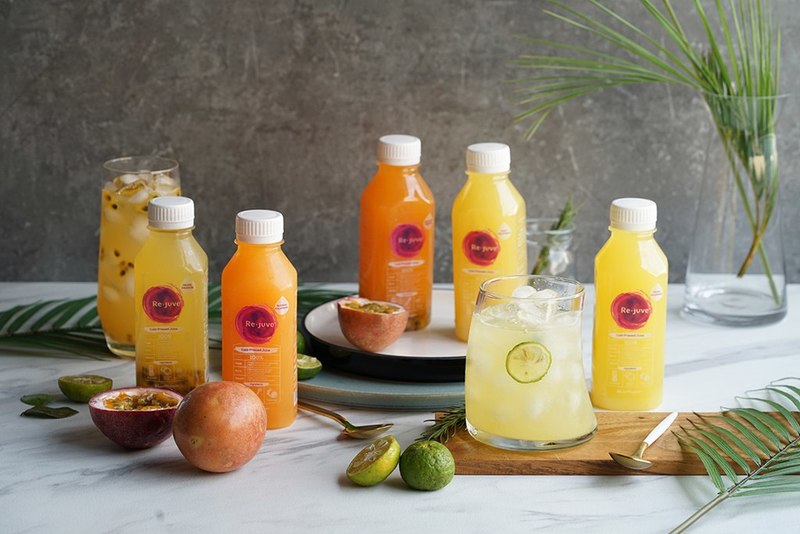 Re.juve recently launched five variants of summer drinks, which highlights calamansi (lemon katsuri) and passion fruit as the main ingredients. Sourced from local calamansi farmers and Re.juve's very own passion fruit plantation, the drinks are best served cold with natural sour and citric flavours dominating the tasting note.
Each beverage is concocted with a combination of different fruits to create a tasty flavour and offer plenty of options for consumers. Glowing Calamansi (lemon katsuri, pineapple and carrot) as well as the Tropic Calamansi (lemon katsuri, pineapple and coconut water) are natural moisturisers for your skin. To remedy sore throat, Firey Calamansi serves a blend of lemon katsuri, pineapple and ginger will be the right choice for natural elixir.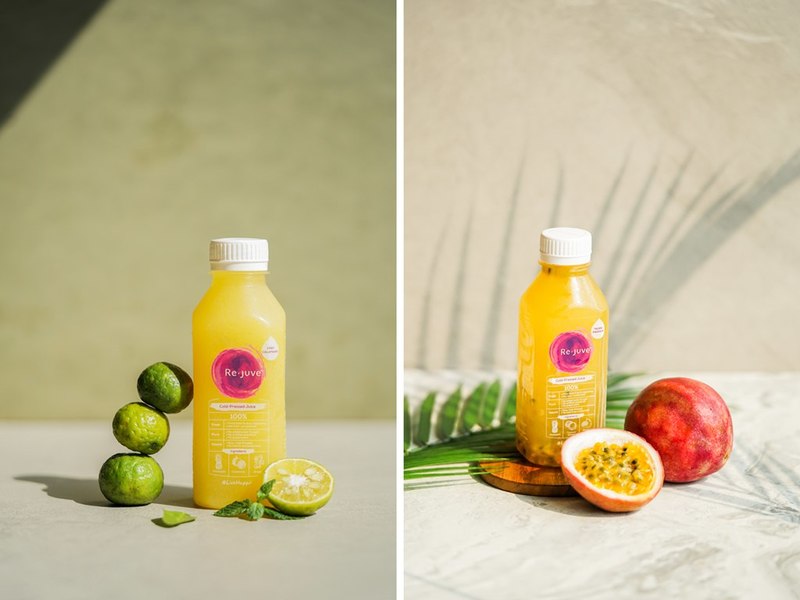 According to dermatologist Dr. Tika Pamella Sarah, the average person require 500 mg vitamin C per day with a maximum consumption up to 2,000 mg. "Fruits such as orange, strawberry, passion fruit, lemon and calamansi contains 58 to 90 mg vitamin C, the perfect amount to be consumed on a regular meal," the doctor added.

Commitment to do Good
Richard Anthony, the CEO and President Director of Re.juve told NOW! Jakarta that the brand aim to keep encouraging a healthy lifestyle by providing cold press juice made without artificial sweeteners, preservatives, concentrates or any added water and sugar. The company also supports selected local farmers as a purveyor of their raw products to supplement the company's own plantations.
"80 percent of our need for raw ingredients is supported by local farmers who meet our standards. We also have our own pineapple, banana and passion fruit plantations to ensure utmost quality control," Anthony explained.
Since April, Re.juve has been promoting #GOODforEarth campaign by inviting their consumers to return Rejuve used bottle to the store. The company collaborates with IDEAS LAB to recycle the bottles at waste banks (bank sampah) in local community. Re.juve has also reinvented their plastic-based packaging to be more environmentally friendly.
Re.juve's Calamansi and Passion Fruit drinks are available starting from 5 July in Re.juve stores around Indonesia.
For more information, visit www.rejuve.co.id/
This venue participated in the 2019 BRBCA. See the winners here!