Among the many services provided at this hospital, which is part of Australia and Malaysia's largest private hospital group, Ramsay Sime Darby Health Care Group, is Wrist Arthoscopy, using the latest medical technology and expertise.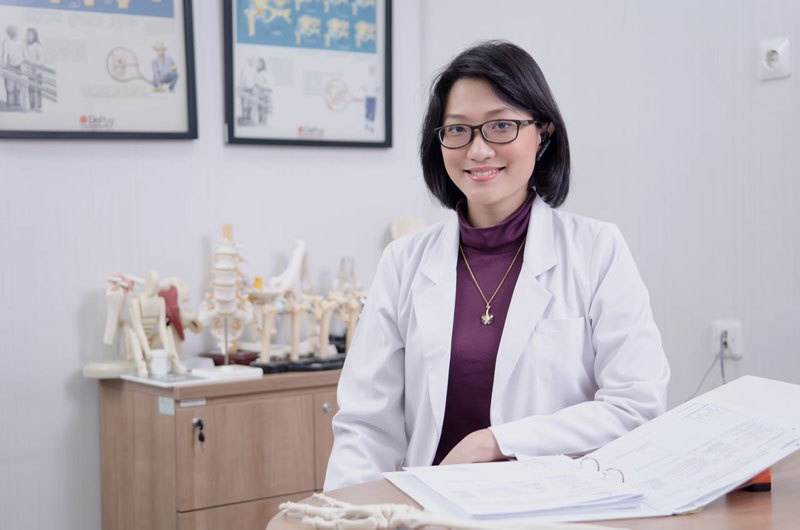 Located in Bintaro Jaya the RS Premier Bintaro hospital building is integrated, uniquely designed and covers an area of 12000 sq m. It started operations on 12 October 1998 under the name International Hospital Bintaro and by 12 August 2010 International RS Bintaro was renamed RS PREMIER BINTARO, to comply with applicable laws and regulations of Indonesia World Class Hospitals. RS Premier Bintaro is part of the Ramsay Sime Darby Health Care Group, Australia and Malaysia's largest private hospital group and has more than 200 hospitals and day surgery facilities in Australia, Europe, and Asia.
Over 19 years, the RSPB's various excellent service facilities have been developed in line with the rapid development of science and medical technology. Since 1998, Hospital Premier Bintaro has recognised expertise in the field of orthopaedic services. Orthopaedic problems are dealt with extensively with the support of specialists from various sub-specialties, ranging from Spine Surgery, Hip and Knee Surgery, Hand Surgery, to sport orthopaedic surgery.
We spoke to Dr. Margareta Arianni, Sp. OT(K) about the field of Wrist Arthoscopy and the facilities available for patients who need surgery at the hospital. Dr Margareta, a board certified orthopaedic surgeon, received her medical degree from Trisakti University in 2007 and has practiced at various hospitals in the Jakarta area.
What is Arthoscopy?
Arthroscopy is a surgical procedure to visualise the interior of a joint with arthroscope (the camera), without making an extensive incision. While the knee and shoulder are the two most commonly 'arthroscoped' joints, the wrist joint has in fact so many more indications for arthroscopy. This is because the wrist joint is a small joint with small bones and small delicate structures inside. With arthroscopy, one can view the interior of wrist joint and do many reparative procedures without making big incisions that actually violate the delicate structures inside, hence minimally invasive surgery.

What i wish to share here is not so much about arthroscopy of the wrist, but more about wrist pain. The wrist gets sprained pretty often. But people are not as concerned about the pain in their wrists as they are with pain in their knees. In fact, the wrist is a complex joint. The knee joint is composed of four bones. But there are more than 10 bones in the wrist! So you can imagine how intricate it is. When a wrist is sprained or twisted, there must be an injury to at least one of the structures there, whether the ligaments, cartilage or the bones. If left untreated and healing is not achieved, the balance of this intricate weaving will be disturbed and ultimately give way to instability or stiffness. This is where wrist arthroscopy comes into play. It is a very good tool that enables us to operate on the wrist without making those scary incisions.
What drew you to this field and what are some of the challenges you have faced working in this area of surgery?
The wrist is my passion and thus the focus of my practice. I became interested in this field the first time because the wrist seemed enigmatic to me. And it actually still is. There are many developments. What was a good treatment yesterday might be obsolete today. And what was thought obsolete might be 'oldie but still goldie'. The biomechanics of the wrist is a particularly interesting area of research. As i told you before, there are many bones constituting the wrist joint. These bones are weaved together by numerous ligaments. A derangement in just one ligament can alter the biomechanics of the wrist motion. Altered biomechanics in turn will lead to instability, and/or stiffness.
What are some of the facilities available here to support patients needing this surgery?
Here in Premier Bintaro hospital we have a very nice wrist arthroscopy set. I also collaborate with my radiologist here in this hospital. He happens to have a passion in wrist joint imaging. This is important. Wrist joint is a small joint, thus interpreting xray, ct scan or MRI of the wrist needs experience and expertise.
What are the most common surgeries you perform here?
One of the most frequent injuries of the wrist is triangular fibrocartilage complex (TFCC) tear. TFCC is a ligament complex that ties the distal ulna to the distal radius (radius and ulna being two big bones in the wrist). This ligament, when torn, will give rise to pain that occurs during wrist movements, such as lifting heavy objects and turning door handle. Torn TFCC needs suturing. Healing is better and more predictable with suture. I had a patient two years ago, an American lady who had got her wrist twisted trying to lift a 20-kg luggage. After the injury she was unable to lift even a 2-kg object. She could not go on dive trips where she would need to carry heavy tanks and other gears, and she was so disappointed since she had intended to do many dives during her stay in Indonesia. She tried putting her wrist in a splint for many months, but that didnt bring relief. So eventually she came to me and I did an arthroscopic repair of the TFCC for her. The final result was gratifying. She had no more wrist pain, and she went to papua for her ultimate diving trip.
What are some of the postop facilities available?\
Postop facilities here in our hospital, we have a good rehab centre with a dedicated hand rehab specialist who is familiar and experienced in rehabilitating wrist conditions. She makes beautifully-tailored splints as well! Besides TFCC repair, I do a lot of scapholunate ligament repair and dorsal ganglion cyst resection with arthroscopy. Yes, I remove a common dorsal ganglion cyst with arthroscopy. The arthroscopic method has far more advantages than the classical open method. It has less scarring, reduces recurrence rate because with arthroscopy we directly aim at the root of the ganglion.
RS Premier Bintaro
Jl. MH Thamrin No. 1
Sektor 7 - Bintaro Jaya, Tangerang Selatan
Indonesia 15224
T: +62-21 2762 5500
F: +62-21 7455 800
E: [email protected]
M: 0813 1748 9899