Fitness and Wellness at Mandarin Oriental, Jakarta has introduced two new treatments designed to bring balance to meet the needs of each individual by combining use of finest natural ingredients with contemporary techniques.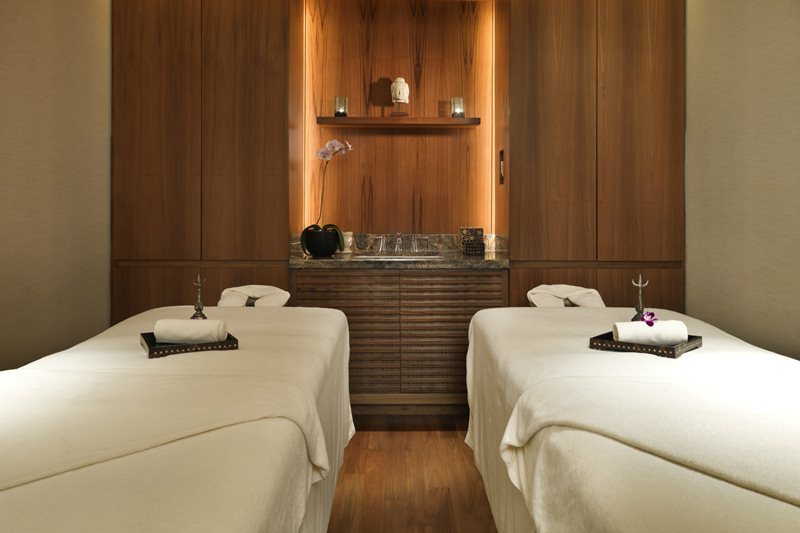 The Slimming and Firming treatment is aimed to firm body silhouette using a blend of traditional essential oils and soft body exfoliants. This two-hour treatment starts with a relaxing sauna using a fennel aroma therapy acting as a weight loss aid. Fennel seeds are known to help boost metabolism while suppressing the appetite. A full body scrub with chamomile extract will remove dead cells and nourish the skin, followed by a detox body mask to help eliminate blemishes, improve overall complexion and moisturize the skin from inside out.
Completing the treatment is a slimming body massage using a specially developed finger-tapping technique to stimulate the circulation on specific areas. This targeted massage can assist to burn nutrients faster, resulting in increased stamina, firm silhouette and pampered senses. Guests will also receive a complimentary Shape and Slim Lotion or Serum to complement the treatment at home.
This is the ultimate spa experience. Guests are weighed before treatment and are invited simply lose themselves in the moment as a masseur exfoliates the skin and massages the body. At one point one is swathed in creams and exfoliants which certainly induces sleep, albeit for 15 minutes. At the end of the treatment, one is left feeling incredibly relaxed—to the point where one's legs are completely wobbly! Perhaps the best thing to do is immediately head to bed where one is sure to have an incredibly soothing, relaxing sleep.
The Slimming and Firming treatment is available every day and priced at IDR 1,800,000++.
The Couple Escape treatment is the ultimate relaxing retreat for two that begins with a Digital Detox activity. Couples are welcome to choose from a range of wellness advice and exercises designed to help disconnect from technology while unwinding in the new Couple's Suite. Using a combination of acupressure and reflexology techniques, the 60-minute Balinese massage afterwards helps to stimulate blood circulation and relieving areas of tension.
The treatment continues with a 30-minute Aroma Essential Facial to help restore the skin's balance, eliminate dehydration and provide high anti-oxidant protection. Utilising fruit enzyme exfoliation and rich multi-vitamin masks, this facial will leave skin fresh and radiant. To end the treatment, couples are invited to enjoy a rejuvenating lunch while relaxing in the exclusive Couple's Suite. The 150-minute Couple Escape treatment is available every day and priced at IDR 2,800,000++ per couple.
Fitness and Wellness at Mandarin Oriental, Jakarta offers five treatment rooms, a fully-equipped fitness centre and a swimming pool surrounded by lush greenery. For reservations, contact +62-21 2993 8999 or email [email protected]