Inspired by Indonesian tradition, Bimasena Spa recently launched the "Tangas Betawi" Spa treatment, a traditional spa experience which offers the natural body care.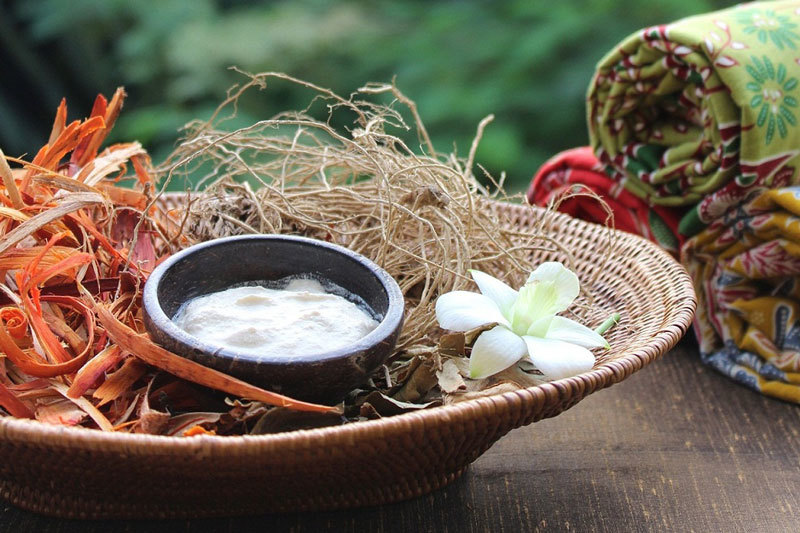 Tangas Betawi spa treatment is from Jakarta's ethnic group, the Betawi. This treatment maintains the natural beauty of a woman and has been handed down through the generations, as a traditional ritual for brides-to-be. It's believed to help bring out her natural beauty.
In Betawi tradition, this treatment is used as early as one month before the wedding. It helps give the body a pleasant smell and is also an anti-perspirant. Drawing on Indonesian and contemporary methods, therapists at Bimasena Spa help their guests restore and rebalance.
Tangas Betawi begins with a foot ritual to calm the mind, body and spirit; followed by "pulen legit" body massage with special techniques around female organs to improve vitality. The treatment then concludes with a relaxing facial and head massage.
Available from IDR 890,000++ per person, the treatments use numerous time-honoured ingredients such as ylang-ylang, rose, magnolia, jasmine, pandanus, secang wood, lemongrass and kaffir lime. The ingredients are boiled together for the herbal steam to draw impurities from the body, give the body a pleasant smell and improve blood circulation.
The two-hour experience wraps up with a body scrub and a glass of "Bir Pletok".
Bimasena Spa at the Dharmawangsa
Jl. Dharmawangsa Raya No.23
Pulo, Kebayoran Baru, South Jakarta.
(021) 7258668
http://bimasena.co.id