Mercedes-Benz Distribution Indonesia unveiled the latest GLA compact sports utility vehicle (SUV) model with visual accent focused on stronger interior and exterior design as well as vehicle supplies. The GLA series was first introduced in Indonesia in 2014, and received an enthusiastic welcome mainly because of its sporty and dynamic designs.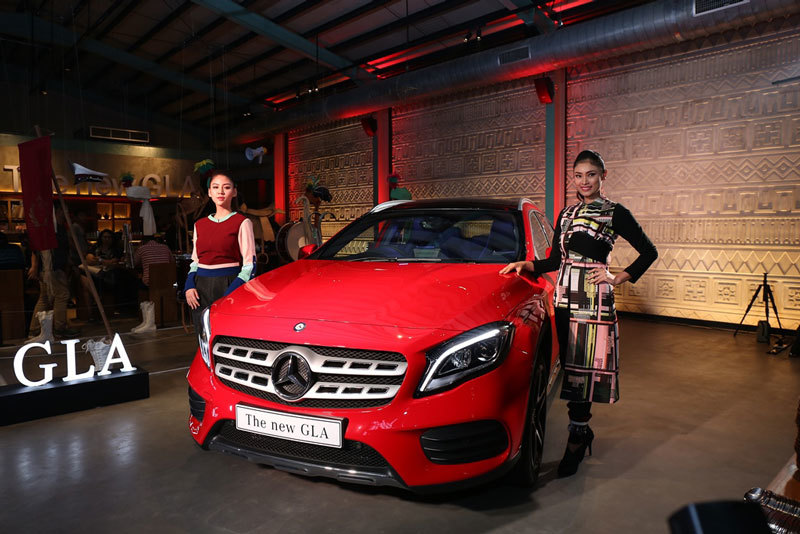 The new GLA 200 AMG Line comes with off-road suspension that positions the car body 30 millimeters higher for more comfortable riding because of the ground clearance and higher seat position as well as a more striking off-roader display. The interior is attractively styled with high-quality material, including the latest seats and trims parts and a chrome panel control. There is also an 8-inch media display and a nozzle ring to provide a harmonious touch.
For the front side, Mercedes-Benz GLA 200 AMG applies a high performance LED-type lamp, replacing the previously used bi-xenon lamp. This LED lamp is 60% more energy efficient than its predecessor and features colour temperature similar to daylight – reducing eyestrain during night trips.
For the engine, the GLA 200 AMG relies on a 2.0L inline-4 turbo engine with a machine capacity of 1,991 cc and 115 kW output (156 hp) with a maximum torque of 250 Nm. Acceleration 0-100 Km per hour can be completed in 8.1 seconds.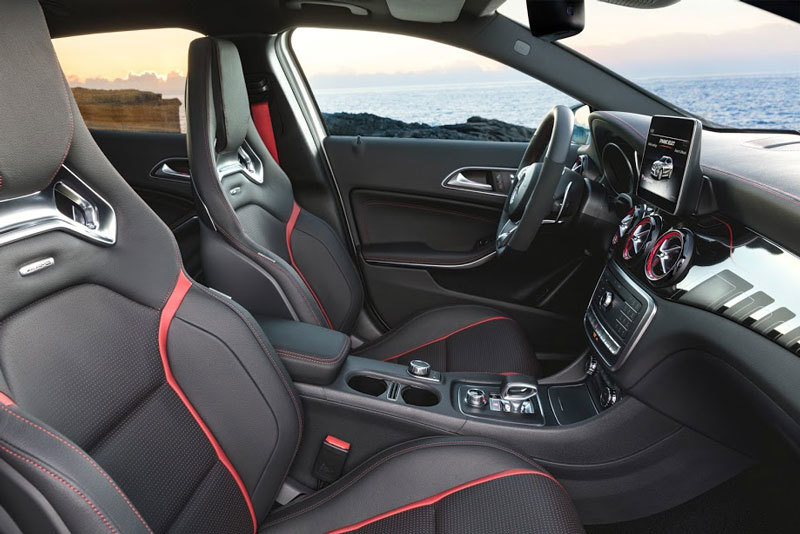 Meanwhile, the Mercedes-AMG GLA 45 4MATIC carries a sharp-shaped front where the apron is more dynamic, a new air grille, front splitter inserts wrapped in silver chrome and high-gloss black flics.
The dashboard section is wrapped with Artico-made leather and exclusively highlighted with a contrasting red topstitching. E-select car keys and levers are now emblazoned with AMG emblems. A number of striking features attached to the Mercedes-Benz on the tail include a new diffuser inserted on the rear apron, trim in silver chrome and the latest lip spoiler on the roof spoiler.
With a maximum output of 280 kW (381 hp) and maximum torque of 475 Nm, the GLA 45 4MATIC is one of the strongest cars in its segment. The speed of 100 km per hour can be achieved from a stationary position in 4.4 seconds. This car is available in two colour choices: painted matte black and painted titanium grey.
The GLA 200 AMG Line is priced at IDR 739 million, while the AMG GLA 45 4MATIC costs IDR 1.29 billion.