For those fond of books – be it literature, non-fiction, comics or photo books – there is nothing more satisfying than going to a library or book store, randomly picking up some titles and leafing through the pages. At a book fair, this feeling is often magnified because the selection is immense.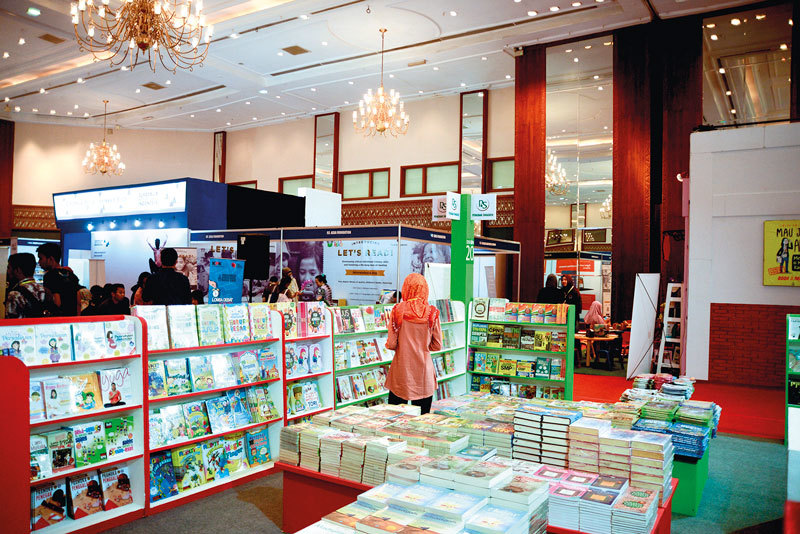 The Indonesia International Book Fair 2017, which took place from 6 to 10 September at the Jakarta Convention Center, brought together both local and international exhibitors from 20 countries. Numerous visitors – many among them students – flocked to the Convention Center in search for the latest bestsellers, schoolbooks or rare editions that were offered at low prices. Renowned bookstores such as Gramedia and Kinokuniya offered discounts between 20 and 70 percent.
Already in its 37th edition, the Indonesia International Book Fair has not been without problems since its inception. The emergence of the digital word and its inevitable impact on the book industry is only one among many challenges the organizers had to face.
"Some people may wonder if a book fair like this is still relevant or useful nowadays," said Rosdiayati Rozalina, head of the Indonesian Publishers Association IKAPI, during the opening ceremony. "But there are many aspects to a book fair that can't be replaced by the Internet."
Doing business, she explained, especially with international players, is easier in person as opposed to sending emails to someone on the other side of the world. A book fair also provides the opportunity and room for discussions, to exchange knowledge and to learn, be it through seminars or workshops.
"A book fair also gives publishers the chance to promote and expose their authors on an international stage, and it also gives new writers an opportunity to meet potential publishers for their works," she added. "Last but not least, a book fair truly appreciates both writers and readers. Here, they have room to interact, to have fruitful discussions and conversations. They enter the stage as informed and smart people."
In the end, she concluded, the event is more than just a book fair – it's a book affair.
This year's Indonesia International Book Fair also included various fringe events, including book launches, discussions, talk shows and competitions. It also featured an exhibition by the Indonesian Cartoonist Association, which together with the Corruption Eradication Commission (KPK) showcased 1,000 artworks focusing on corruption. These works were created by more than 200 cartoonists of all ages from across the archipelago.