Gratia Suwu, usually referred to as Graz, combined her love for music and art and founded Ukuiki, for which she hand-paints ukuleles and other instruments and organizes regular ukulele classes and workshops.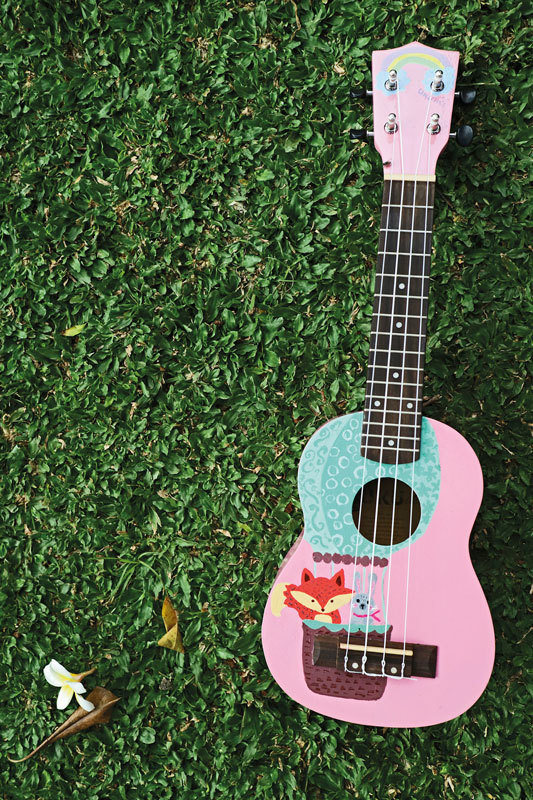 The ukulele, a member of the lute family of instruments, first emerged in the 19th century in Hawaii, where it was introduced by Portuguese immigrants. Similar to a guitar but smaller in size, the ukulele became immensely popular across the United States during the early 20th century and eventually turned into a global phenomenen.
During a trip to Kuala Lumpur, Graz came across a store that sold colourful ukuleles. Upon returning to Jakarta, she started to look for similar ukuleles but couldn't find them. She then asked her friend to paint one for her, but was never happy with the result. In the end, the solution was simple: she began to paint the ukulele herself.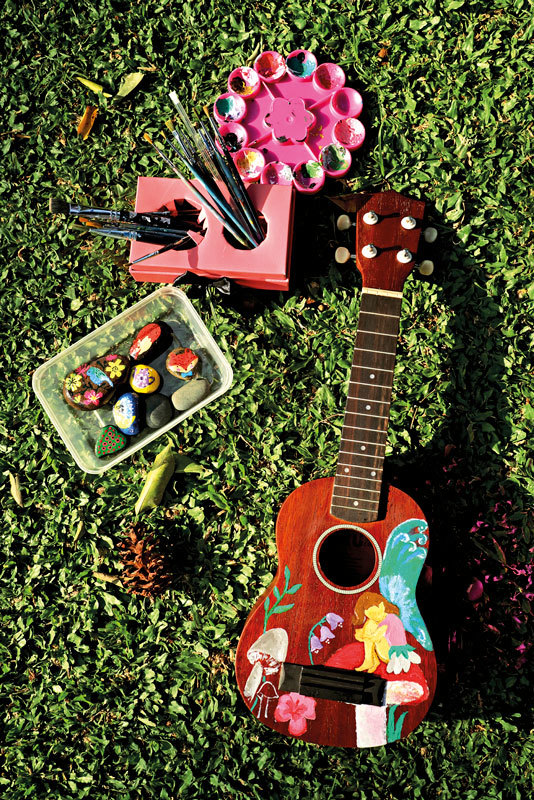 Graz soon found herself receiving orders for hand-painted ukuleles from people all over Indonesia who either wanted to buy them for themselves or as unique gifts for someone special. She tries to accommodate all requests and wishes, even though sometimes it is a challenge.
"It is hard for me to paint a ukulele in graffiti style, simply because it is not my expertise," Graz acknowledges. "Sometimes, people don't even know yet what they are looking for, so I ask them to create a mood board to narrow down the possibilities."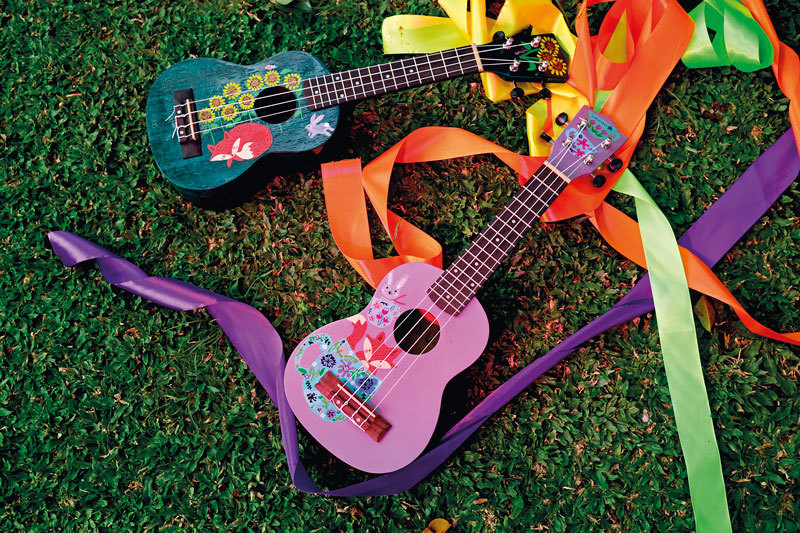 Graz is certainly dedicated: one time, she recalls, there was a young woman who lived abroad and ordered a ukulele for husband's birthday, giving Graz only two days notice – she usually needs five days to finish one ukulele, to be on the safe side – and leaving her to dry off the paint with a hairdryer before sending it to the designated address. In the end, the gift arrived earlier than the woman who had ordered it, as she was only coming back to Indonesia that night.
Besides working on customized orders, Graz also creates her own series of ukuleles – usually in the middle of the night, she says, when she feels most inspired and creative. At the moment, Graz works on a series of ukuleles that feature the whimsical character Fufu, the Fox. She hopes to be able to finish enough pieces to have her own exhibition one day.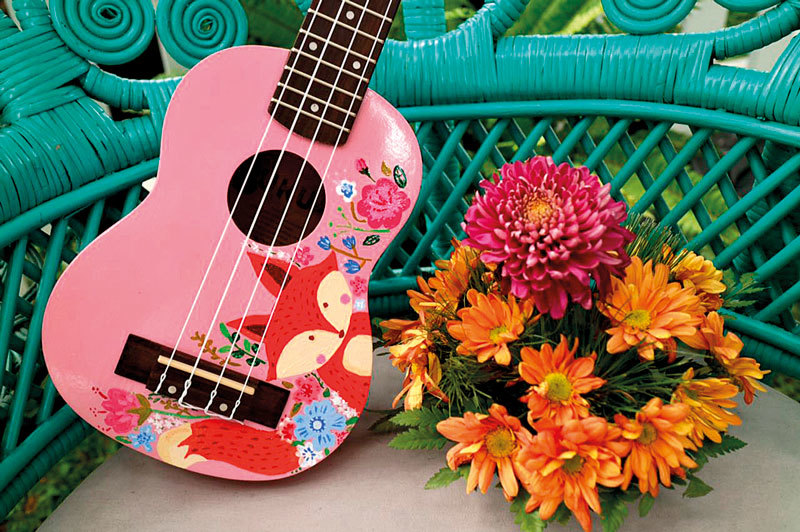 The number of Ukuiki's customers grew quickly, and so did their inquiries about where they could learn to play the ukulele.
"I know there are some ukulele communities in Jakarta, but usually they are already advanced," says Graz who is a skilled cello player and also picked up playing the ukulele along the way. "That's why I started my own workshop, a ukulele club, where I invite those without prior knowledge to come together and learn how to play."
Graz hosts these classes every month, usually on the weekends, at different locations throughout the city in order to reach as many people as possible.
"A lot of people of all ages come to the workshops," Graz says. "It's a nice way to make new friends and have some fun together."
Find Ukuiki on Instagram @ukuiki or email Graz at [email protected] for further inquiries and upcoming workshops.
Photos courtesy of Hima Saputra