Jakarta Aquarium recently launched Aqua Camp, a family-friendly sleepover trip where guests can enjoy learning about underwater life and its biodiversity. Via the combination of education and entertainment, Aqua Camp could well be the ultimate weekend getaway for families in Jakarta.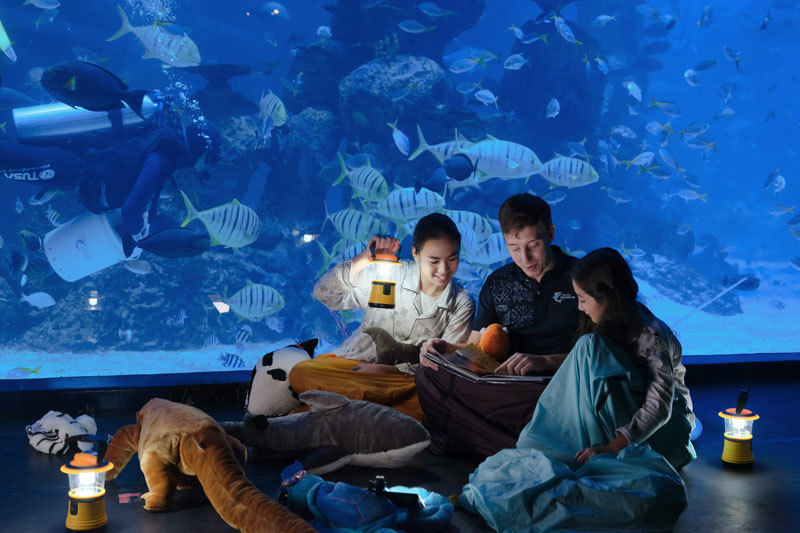 First held in June, Jakarta Aquarium's successful Aqua Camp, an edutainment programme that aims to engage children with undersea world, returns on 13 and 27 July.
Aqua Camp is a two-day, one-night package which includes amenities and key activities including oceanology, biodiversity, environmental responsibility and culture. Taking place in an unique saltwater aquarium, sleeping alongside marine life promises a memorable experience.
Through a series of exciting activities, children will have a rare opportunity to learn more about marine animals endemic to Indonesian seas, and speak to experts about conservation and ocean awareness programmes, all while camping at the aquarium.
The camp is specially established to celebrate the breadth of Indonesia's biodiversity. Visitors can participate in interactive exhibits with amphibians and reptiles and explore a wide array of aquatic habitats. During the tour, divers and veterinarians will demonstrate how to feed and care for marine animals.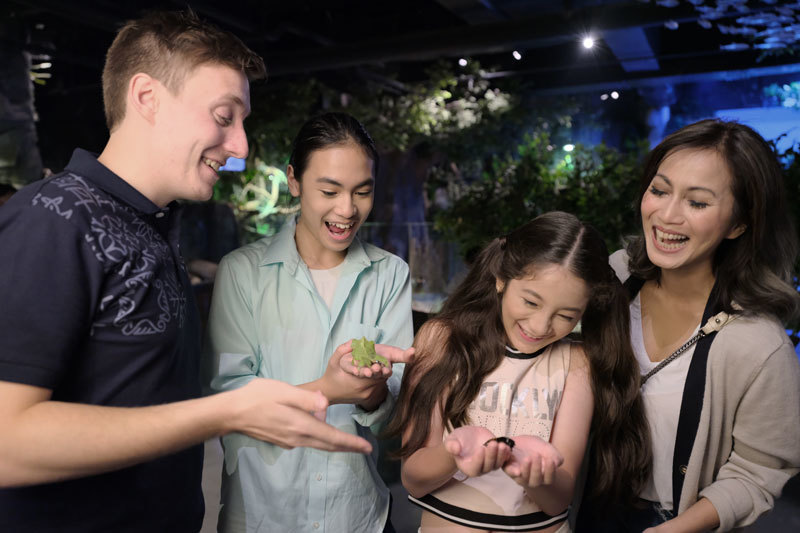 Parents and children can participate in Interactive Aquarium Tours, Night Safaris, Mangrove & Rainforest Trails. They can also have a look at the penguins through special windows.
In the evening, a 5D sea exploration programme will give visitors a deeper understanding of marine environments and drive home the responsibility that we all have in keeping oceans clean.
In addition there are information sessions, storytelling events and games guided by international facilitators. Jakarta Aquarium hosts the event in cooperation with Kyle Dougherty, an American educator who has experience in educating children and youth, notably in China and Vietnam. Certified in CELTA teaching, Kyle presents an exciting, fun and educative concept in both Indonesian and English.
The Aqua Camp package is available for IDR 770.000 per person.
For reservations call +62 8229 8720 088 or email [email protected].