As many of us are gradually starting to commute again, one of the best ways to stay well these days is to prepare our own meal. All it takes is a little time in the morning, a bit of creativity and the right food equipment to ensure the food stays fresh throughout the day.
As we enter this period of new normal, we are required to rethink the way we do things in our daily lives. Gone are the days of carelessly stopping for breakfast at unquestionable street food vendors or waiting in long lines for a quick lunch. Thoughts must be given to where each meal comes from. Are they healthy? Free of any potential life-threatening organism? How can we enjoy safe, delicious meals without these new anxieties?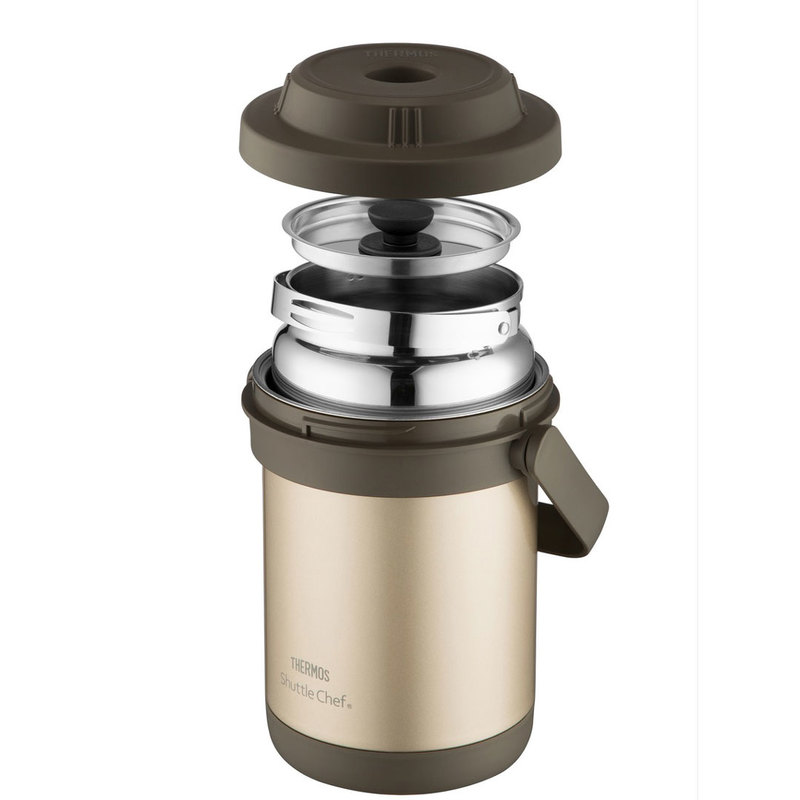 Introducing the new Shuttle Chef Thermal Cooker from Thermos, your trusted food container and cooker brand, leading the industry since 1904. Representing the best that Japanese technology has to offer, the Shuttle Chef Thermal Cooker allows for easy cooking of many different varieties of meals using gas, electric, induction, halogen or any other heat induction cooking stations. With high quality stainless steel material and a base cooker with 5mm reinforced steel, any cooked food is guaranteed to retain both quality and nutrition without overcooking.
Thermos Shuttle Chef Thermal Cooker comes in 1,800ml and 3,000ml sizes.
Thermos products are available only through the brand's official Tokopedia channel at Thermos Indonesia.