This Lebaran season, Bandung's best theme park destination has a special show in store for visitors.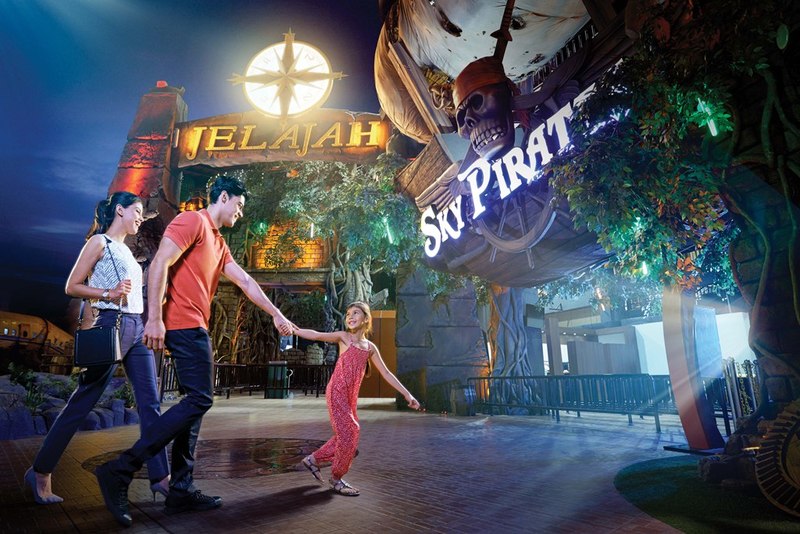 From Broadway stars and perilous safari tracks to daredevil rides and eerie supernatural activities, Trans Studio Bandung offers endless entertainment for visitors of all ages. Named "Best City Travel Destination in Bandung 2018" by the city's Tourism and Culture Department, Trans Studio Bandung is located at Jalan Gatot Subroto, merely five minutes away from the iconic Asia Afrika street.
With over 20 exciting rides—from mildly thrilling to full-on extreme adrenaline-pumping ones—Trans Studio Bandung offers an all-around exciting theme park experience. For the sake of convenient exploring, the park is divided into three zones: Studio Central Zone, Lost City Zone, and Magic Corner Zone.
Bask in the burlesque glory of 1960s Hollywood as you trot along the Studio Central Zone inspired by the era's distinctive architectural design. The golden age of entertainment world becomes your playground as you meet your favourite stars from a bygone era, such as Marilyn Monroe and Charlie Chaplin. Various rides that are thrilling enough test your minerals within this zone include the Racing Coaster, Pemburu Badai, Vertigo, and Giant Swing.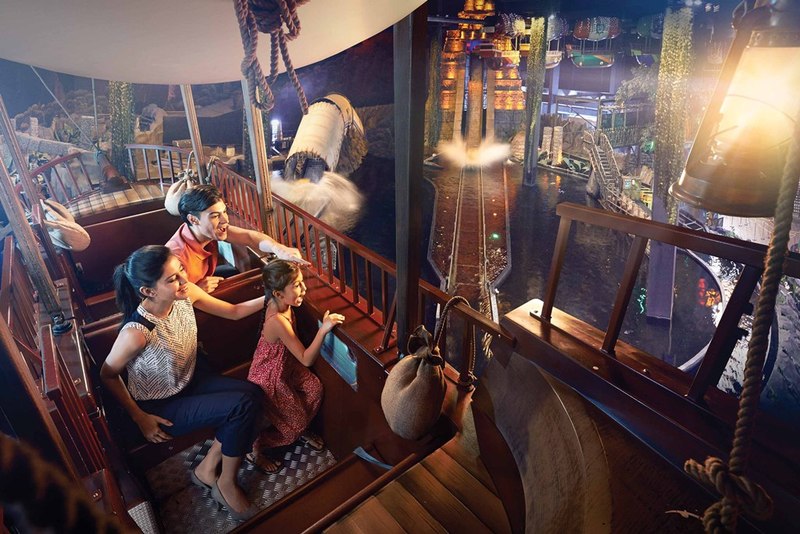 Those with a more adventurous spirit will not want to miss the Lost City Zone. In Jelajah ride, play the role of a daring search-and-rescue team member as you set out to find and save missing Trans TV crews lost in an untamed jungle. Check out the view from the top as you explore the theme park from up high in Sky Pirates ride.
Trans Studio Bandung put in a lot of extra effort into the Magic Corner Zone, where sparks fly and colours intertwine to create a truly magical experience. This zone offers children to experience their own adventure at Captain Blackheart's Pirateship, a massive playground and obstacle course made in the likeness of a classic pirate ship. The more curious adults and young adults can head on over to Dunia Lain haunted house, where many haunting mysteries are waiting to be discovered. The series of performances closed with Magical Parade of Zoo Crew, a light-filled parade featuring icon from Trans Studio Bandung and Zoo Crew which runs through the entire Trans Studio Bandung all the way to Amphitheater. This lantern parade invites visitors to look into the magical world of Zoo Crew.

Special Show Celebrating Lebaran
Trans Studio Bandung celebrates Lebaran festivities by creating a new show inspired by the epic tale of "Mahabaya". The show brings together international talents tell a story about curiousity and life through adrenaline-pumping acts within finely-curated sketches. A dance of water and fire illustrates the hazard of power play between ruling powers; daring wire-walking demonstrates the fleeting nature of human lives, easily swayed by winds of adversity and trials; as well as other stunts that involve splits, head stands, and other amazing acrobatics to represent life's twists and turns.
Visitors can enjoy this limited time show every day at 2 p.m. starting from 3 to 16 June at Amphitheater Trans Studio Bandung. During the above holiday period, admission is priced at IDR 280,000, inclusive of access to all rides and shows.
Trans Studio Bandung
Trans Studio Bandung Complex
Jl. Gatot Subroto 289, Bandung
www.transstudiobandung.com